14 September 2019
Retail & Brands Festival Timetable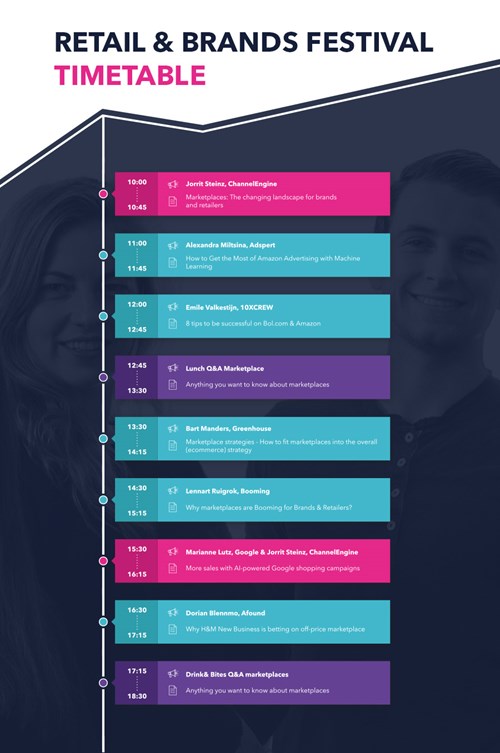 For those of you who don't already know, ChannelEngine along with multiple partners will be present at the Retail & Brands Festival this 12th of September in De Rijtuigenloods Amersfoort.
This will be a jam-packed day full of all sorts of different activities, the participants will get the chance to learn about digital innovation and new technologies and how to create new business models and ecosystems. The modern-day consumer is always on the lookout for meaningful and added value products. For retail giants, international e-commerce players, and pioneering new retail concepts, this is a hectic field. Get involved in the Retail and Brands Festival in order to ensure that your brand still matters and has relevance in the next few years.
See the timetable above for some of the important events throughout the day that ChannelEngine will participate in and make sure to get involved in the discussions during the Q&A.