06 December 2022
Our people in the spotlight - meet Gerdien van Vuurde, our new Senior Marketplace Business Strategist for Fashion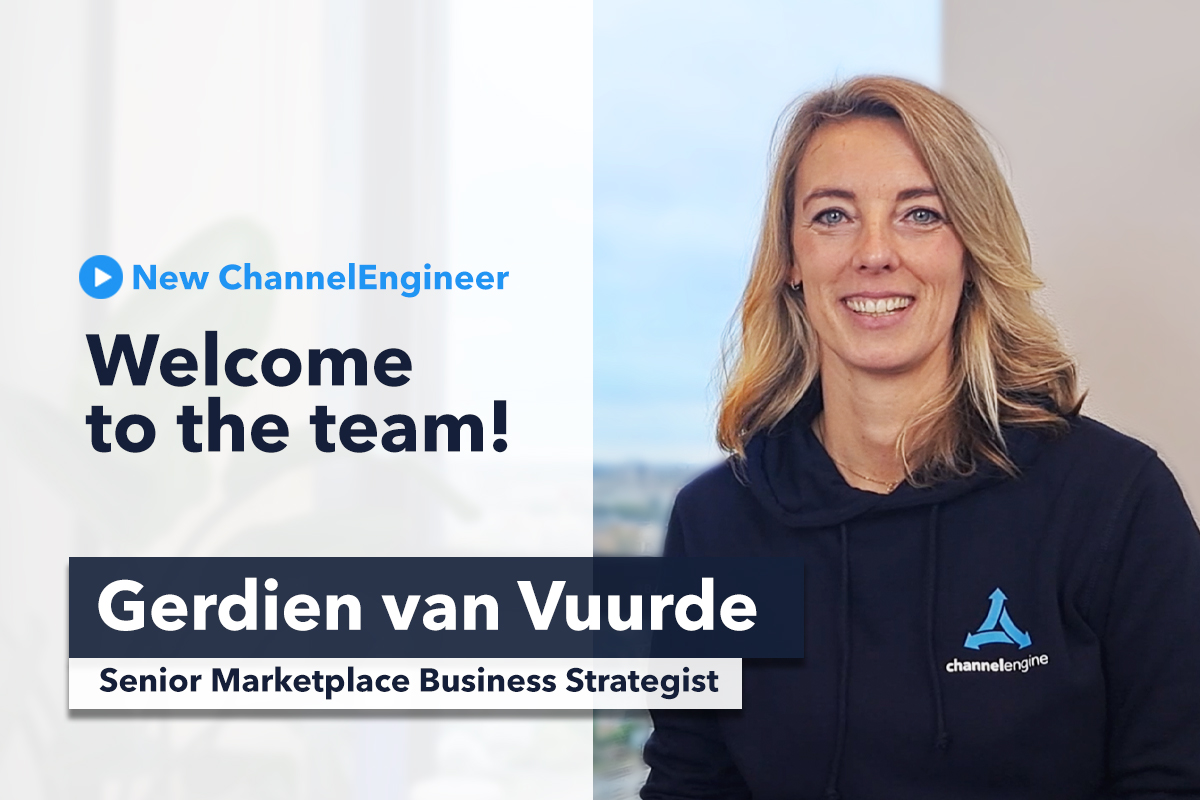 The first few weeks in a new role always fly by in a whirlwind of friendly new faces, onboarding sessions, and orientation meetings. Then the real fun begins - taking up the challenge of your new role!
We recently caught up with one of our latest additions: Gerdien van Vuurde, who made the move from Zalando to become ChannelEngine's Senior Marketplace Business Strategist for Fashion. In this position, she'll build new strategies and define new product features for Fashion sellers. The goal: to maximize their sales growth and overall success on marketplaces.
Fresh ecommerce strategies for fashion brands and retailers
Gerdien brings a great deal of first-hand experience and knowledge from her previous role as Head of Zalando's Platform Program Sales (Benelux, UK and Ireland). In this position, Gerdien enjoyed frequent contact with new leads from many businesses, ranging from unique local labels to global fashion brands and retailers. This regular contact led to a thorough understanding of both Seller and Marketplace perspectives.
Prior to working at Zalando, Gerdien worked as Head of Digital for America Today/MS Mode, and Head of Digital for Coolcat. These expansive roles required a global perspective of all online sales channels and a keen understanding of how they contribute holistically to the company's success.
A new adventure at ChannelEngine
In her new role at ChannelEngine, Gerdien will draw on her extensive experience in ecommerce and fashion to ensure we can give sellers all the help and resources they need to succeed in a competitive market.
While working at Zalando, ChannelEngine stood out to Gerdien as a leading platform that supported marketplace growth and vendor success :
"Working several years at a fashion retailer and at Zalando, I have always seen ChannelEngine as the best solution to connect sellers to marketplaces and vice versa.
"Being part of ChannelEngine as a Business Strategist means I can contribute to our platform becoming the largest ecommerce network, and help our customers be successful on marketplaces.
"I see it as an exciting challenge to identify strategic business opportunities in the industry for both customers and ChannelEngine, and translate them into actionable initiatives so we can improve marketplace performance and customer satisfaction."
Gerdien van Vuurde, Senior Marketplace Business Strategist for Fashion at ChannelEngine
Gerdien's cross-industry perspective will be especially valuable as she tackles her role as Business Strategist for Fashion. As ChannelEngine continues to grow, it's becoming apparent that sellers need top-level specialist support like hers to maximize their success on marketplaces:
"ChannelEngine is growing at a rapid pace, with a mission to cover the globe and with people who want to shape the world of ecommerce with us. Therefore, we are thrilled to bring Gerdien onboard.
"Gerdien has extensive work experience in the fashion ecommerce field in various management roles. With her experience, we can accelerate our strategy to support our customers in their ambitions to grow in fashion ecommerce even more over the coming years."
Margit Haalebos, VP Operations and Learning at ChannelEngine
Embracing change, enjoying the ride
What does Gerdien think of ChannelEngine so far? Well, moving to ChannelEngine was a natural next step for Gerdien. She sees it as an exciting new phase in a fast-growing company - with a real chance to make an impact for fashion sellers.
As a proactive person, she's keen to start diving into customer metrics, derive insights, and formulate new strategies for success. She's also looking forward to creating new functionalities, dashboards, KPIs and tools that maximize ROI for fashion brands and retailers.
And that's not all she has planned!
Meet Gerdien for yourself, when we caught up with her after a few weeks of settling-in at ChannelEngine: