03 February 2020
New partner Artefact: Value by data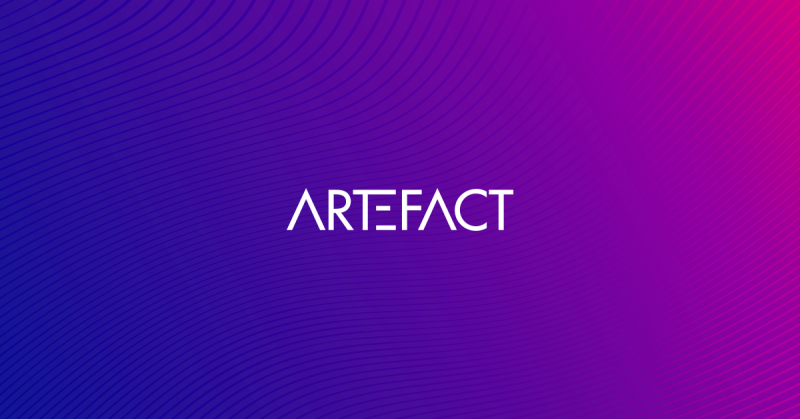 ChannelEngine is further extending its partner network with the best companies to benefit your marketplace sales in every possible way. Artefact is a global digital and data company using a unique alliance of innovative Al technologies, proprietary methodologies, and people's expertise to transform data into value.
It keeps the clients ahead of the game with savvy digital marketing campaigns designed to get them noticed. Artefact is continuously responding to online developments and building its knowledge, technology, and systems ahead of the competitors.
With this partnership, ChannelEngine customers can benefit from marketing, consulting, and transformation solutions.
Artefact services:
1. Digital & Data Marketing solutions
Creation and advertising: Artefact takes your communicative challenge and responds with a data-infused approach that is both creative and technically innovative:
Website and App Development
Video Production
UX Design
AI and Data Mod Apps
Visualizations
Digital channel activation: Artefact nurtures activation channels through business transformation methodologies build upon robust Data and AI foundation
Precision marketing
Technology and AI
Business intelligence and growth hacking
2. Data consulting & transformation services
Artefact transforms the complex client and industry data, and converts it into insightful reporting visualizations to extract marketing data, push it into cloud storage and then visualize it with their preferred visualization tools.
Data Strategy
AI Factory
Data for marketing, operations, and/or IT
With big platforms like Amazon and Google, the higher standards have been defined. Now, it is your responsibility, as a seller, to improve your business operations through digital media, data & AI. Are you ready to face the challenge? Do not hesitate to contact Artefact for further assistance. It is vital for ChannelEngine to make sure our customers get the most of the sales!