20 December 2019
New marketplace: "Wayfair, you've got just what I need!"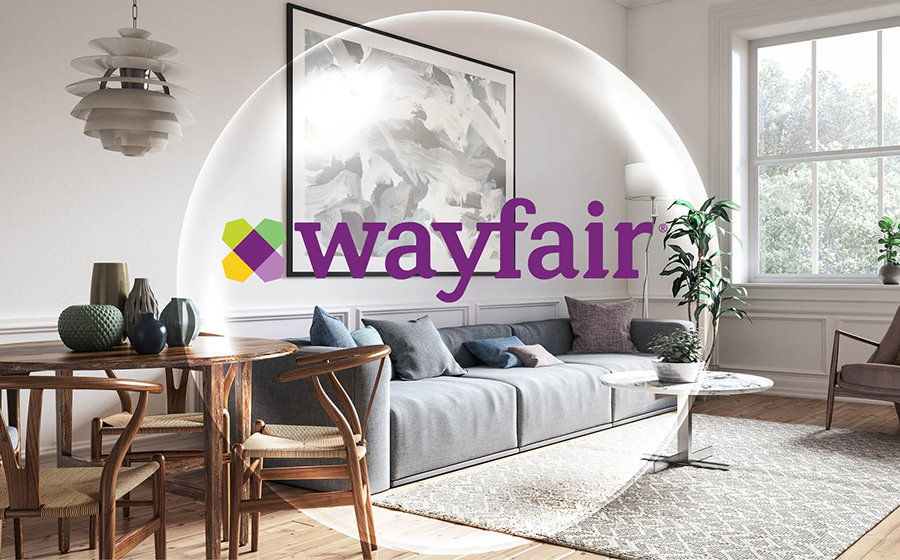 These days you often come across a splashy Wayfair logo when it comes to the design and coziness of your place. From now on, ChannelEngine.com supports your sales on this platform. Learn more about Wayfair's latest revenue numbers, its endless product list, and get ready to knock your sales out in 2020.
Wayfair at a glance
Wayfair is the right place to sell and buy everything from sofas and showerheads to fireplaces and personal saunas. It (formerly known as CSN Stores until 2012) is one of the biggest and most affordable home goods online stores. The company was founded in 2002, just during the dot-com bust, when online shopping gain momentum and the supply chain started to spread globally. Soon it became a pioneer in its domain, growing with exponential speed.
Wayfair's prices are dynamic, with daily adjustments based on an automated algorithm. Among the factors determining the price range are seasonal effects, competition, availability, and shipping times.
What's on the list?
Today, its item count exceeds the 14 million point, expending the inventory across all possible furniture and home-goods products. They come from about 11 000 global suppliers in addition to 80 "house brands," which are used to organize products into particular decorating aesthetics.
Wayfair does not produce any goods and uses a drop-ship model instead: it sells a product from one of its suppliers and ships it to the customer, using different approaches to deliver the item. Learn more about what you can sell on Wayfair on its YouTube Channel.
Practical information
Supported features: Wayfair supports product offers, which are connected to existing content, orders, shipments, and carrier mapping (if enabled). At this moment, Wayfair does not have any automated content connection or advanced order actions, such as returns or cancellations. These will have to be handled manually or through Wayfair's customer service.
Creating and setting up an account: to request a supplier account for Wayfair, you should follow this link. Please note that next to the mandatory settings, as displayed in the Activation overview, Wayfair also requires you to fill in your invoice settings.
Ready to sell on Wayfair?
Last year Wayfair sold more than $5 billion worth of products and received about $1.5 billion in gross profit. Also, according to statistics, it had over 77 million online visits in the last quote of 2019. Sounds like a good deal for your business? Let us help you to integrate! Book a demo to learn about the best features of the ChannelEngine platform and get started with a new year and news sales.