13 September 2019
Dutch Marketplace Bol.com starts 2 hour delivery in the Netherlands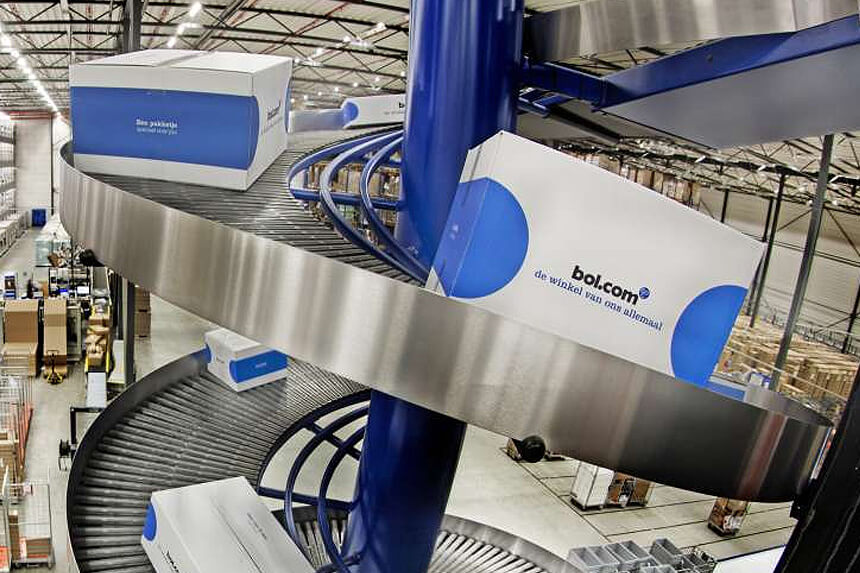 Today, the Dutch marketplace Bol.com follows Amazon closely and starts with the two-hour delivery services announced in January. This is a pilot project with partner PostNL in parts of Amsterdam. Residents of the Amsterdam postcode areas 1091 – 1098 – with the exception of 1095 – will be shown the option 'Within 2 hours delivery' from today. The delivery area will be rapidly expanded over the next two months.
"We want to offer customers an optimal choice,' says Managing Director Huub Vermeulen to Twinkle. As bol.com, we have to adapt to the life and rhythm of our customers. This means that some of our customers may be in a situation where such fast delivery is desired. 2-hour delivery is not a goal in itself, but we do want to be able to offer it when it is needed. We want to investigate how we can responsibly take convenience and service to an even higher level. We want to continue to innovate and that is only possible by actually experiencing how the customer values the service."
Fast delivery until 20:00 (8 PM)
For a two-hour delivery, customers pay 4.99 euros per order. For those who have taken out a Bol.com Select subscription with the e-tailer (comparable to Amazon Prime), the service is free. Residents of the pilot areas can order on weekdays from 12:00 to 20:00; PostNL delivers at home until 22:00. If the results are successful, those times will eventually be extended.
Customer research shows that the best times to offer and test this express service are in the afternoon and early evening,' explains spokesman Roos Franssen. In the postcode areas where we start, thousands of people can already get to know it. Based on the results, we will quickly scale up and see how we can expand the service within the Netherlands and Belgium.
Select range of products
Bol.com starts with articles from its own Select subscription and examines whether the offer of external sales partners is also eligible on the basis of the pilot. Franssen: 'The 'Within 2 hours delivery' range consists of frequently ordered articles and is available to all customers. In addition, we look at which items have the greatest last-minute need, from barbecues to nappies. Think for example of popular items such as the Google chromecast or last-minute gifts such as perfumes, make-up and books.
In the autumn of 2016, they already introduced same day delivery. Online orders received before noon on working days were delivered in the evening between 6pm and 9.30pm via that program. Recently, the corresponding cut-off time was extended from noon to 2pm, thanks to a new collaboration with logistics partner RedjePakketje.
Sustainable delivery
Bol.com emphasizes that sustainability is a spearhead of the new delivery option. In general, the same day delivery, especially within such a short period of time, puts a considerable strain on the environment. Bol.com, which has set itself the goal of becoming climate-neutral by 2025, is, therefore, using electric delivery tricycles for its fast delivery service. By delivering the extra-fast delivery precisely by electric delivery bike, bol.com and PostNL ensure that we can meet customer demand for extra-fast delivery as sustainably as possible,' says the saying woman.
Customer needs
For director Vermeulen, the introduction of two-hour deliveries means a new dot on bol.com's horizon. We cannot look into the future and the next step in delivery goes hand in hand with the customer's needs, which can change rapidly. The starting point is, therefore, to serve the customer as well as possible and to anticipate those needs, now and in the future. Whether it's about every delivery service we offer, the type of assortment, or the way we want to help the customer to make everyday life easier and more fun.".