13 September 2019
Amazon business B2B marketplace recently expanded to France, Italy and Spain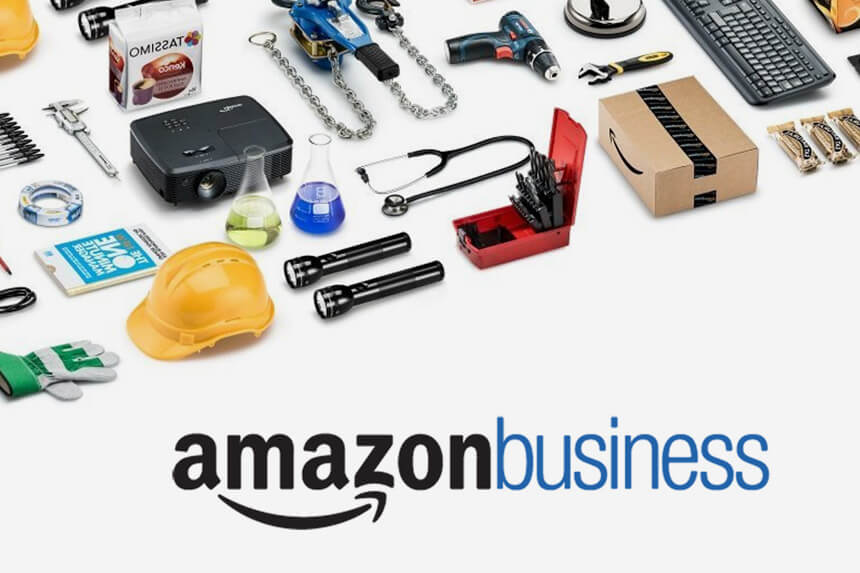 Amazon's B2B marketplace is spreading and taking over Europe. After their launch in Germany and the UK in 2017, they've added France, Italy and Spain to the list. This B2B platform called Amazon Business is specially created for B2B sellers to make it easy to reach their business customers. With special features like VAT-free pricing, bulk pricing and VAT invoicing. Do you sell B2B products but not on Amazon business yet? Keep on reading, we'll explain the benefits of this marketplace.
About Amazon Business
According to Bill Burkland, CEO of Amazon Business UK, Amazon Business "is a marketplace where business customers can come and be confident that no matter what they're looking for to operate their business, there's a high probability they'll be able to find it on Amazon."
Amazon Business isn't a replacement of the normal marketplaces they offer but an addition specially made for B2B sale. "You can think about Amazon Business being for business customers what Amazon is for consumers", Burkland continued. It is a marketplace that combines the selection, convenience and value customers have come to know and love from Amazon, with new features and unique benefits tailored to the needs of businesses.
The benefits for sellers
Amazon's most important feature is the possibility to sell products exclusively to businesses. This way it's easier to reach this specific audience. Second, sellers can sell more products at once by offering bigger quantities with special prices. In exchange, Amazon offers lower fees over large business transactions in core B2B categories. There's also a bigger opportunity to promote your shop. Showcase your own logo and tell the story of your shop. Buyers can select shops and choose to support small businesses or a different kind of category they feel connected to. That doesn't have to be in the same country as your business is in because Amazon Business offers VAT invoicing. They also offer VAT-exclusive price display for those who don't have to pay VAT at all.
The benefits for buyers
As a business customer on Amazon Business you are able to track, monitor and limit your spendings. Add your whole team to one account and choose who has buyers rights. You can get quantity discounts and buy without paying value-added taxes. Amazon Business also offers free one-day shipping if you spend more than £30,- in one transaction. A lot of advantages that save time and money. "As a company, we want to spend as little time as possible purchasing the things we need to run our business," said Paul Egan, CTO of Founders Factory, one of UK's leading startup incubators. "Amazon Business gives us access to everything we need at competitive prices, whilst supporting our fast pace and agile way of working."
It's safe to say Amazon Business benefits both business sellers as business customers. Were you looking for an easy way to reach business customers or expand your reach? ChannelEngine already integrated Amazon Business on their UK and DE channels, and we've added France, Italy and Spain to that list. Create an Amazon Business account if you don't have on already or simply activate this on your France account and start selling! Don't hesitate to contact us to add it to your account and directly connect your ERP or E-Commerce platform.