24 April 2020
What is product categorization? Definition, benefits, challenges and application for marketplaces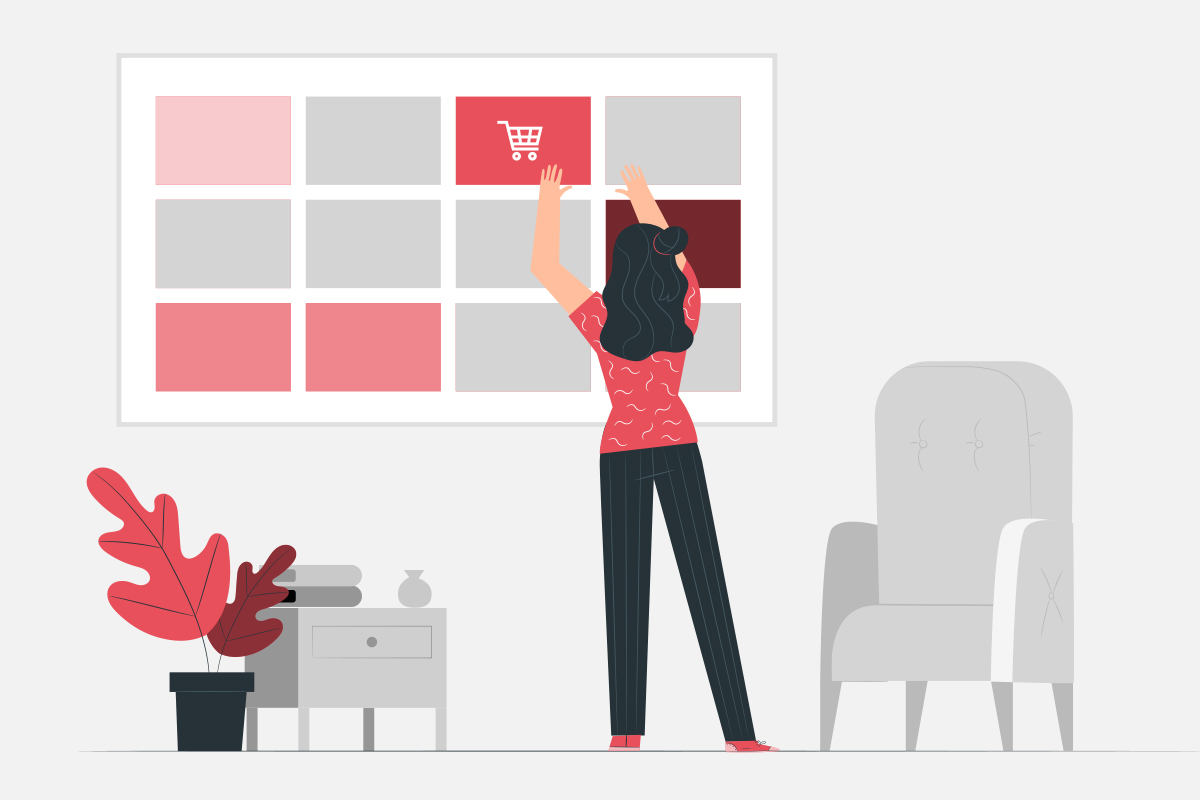 What is product categorization?
Categorizing products into a hierarchical taxonomy has become a common practice of the e-commerce organizational efforts. It is one of the critical steps and a precursor to multiple succeeding processes. Also, it is among the biggest challenges for e-commerce players. It is a mandatory procedure on some marketplaces (for instance, eBay or Spartoo).
What is product categorization? The simplest definition would be the placement and organization of products into their respective categories. It is a large scale classification task that assigns a category path to a particular product. Typically, product categorization has a tree structure with 3 or more levels of depth and a few leaf nodes.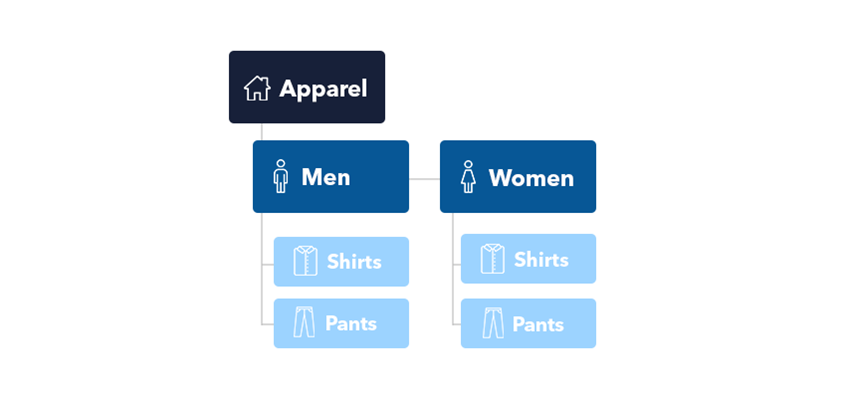 E-commerce sites use hierarchical taxonomies to organize products from generic to specific classes where each level provides more specific details about the product than the previous level. In particular, the upper level of categorization is relatively coarse and manually predefined. It is based on the product type and not the detailed sub-sub-category you might see on the marketplace.
The categories of the lower level are more concrete and fine-grained. They are defined by more descriptive and specific details about the product. For instance, "women's shoes" is a more detailed category than "shoes," which gives a more precise understanding of the product.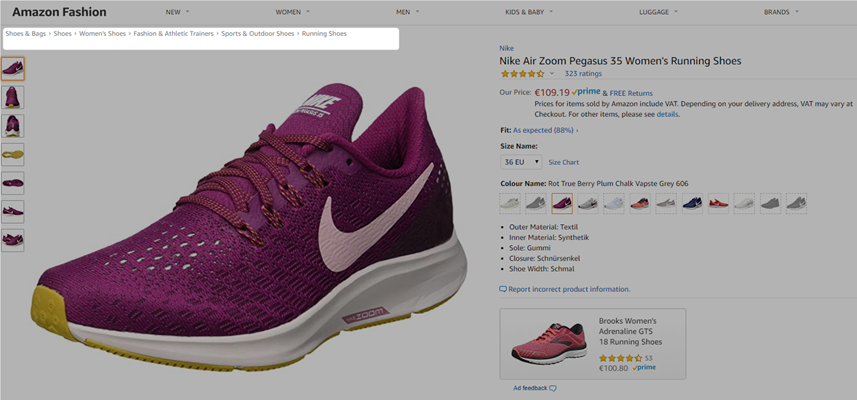 What are the benefits of product categorization?
Unlike traditional physical stores where you can walk around and look for assistance, online stores rely on their product catalog (product categorization).
A well-organized e-commerce platform allows for:
Easy navigation through the website
Location of the desired item
Exploration of other items available under a category.
Besides, categorization levels are vital for an e-commerce site to perform work on the recommendation section, which influences customer satisfaction and revenues.
What are the 4 things to keep in mind for product categorization?
Smart and detailed product categorization offers several benefits to both the e-commerce platform and its buyers. However, creating, maintaining, or adapting a current categorization standard is a very demanding process. The correct path depends on customers' search behavior, available departments, and their intricate organization.
To understand the peculiarities that are unique to this process, let's take a look at the possible situations:
Product categorization might sound rather simple: choose the right department for a product. In practice, this process is complicated by the sheer volume of products on many e-commerce platforms. Also, there might be quite some products that belong to multiple categories. For instance, the item "Women volleyball shirt" could use 2 different paths, starting in "Clothing, Shoes & Accessories" or "Sporting Goods."
Sometimes, when you 'translate' your categories to the specific marketplace categories, you have a 1-on-1 match. Unfortunately, more than often, the level of detail doesn't match. In essence, either your category is too specific in comparison with the marketplace product type, or the category tree is in a completely different "language."
Due to the wide variety of products sold on e-commerce channels, it is quite challenging to define all available product attributes (including their unique set of attributes).
Catalogs have a dynamic nature where old products get retired, and new products are added daily. Due to this flux factor, the hierarchical taxonomy is also continually changing. However, these changes have a different rate compared to catalog products.
How to perform product categorization?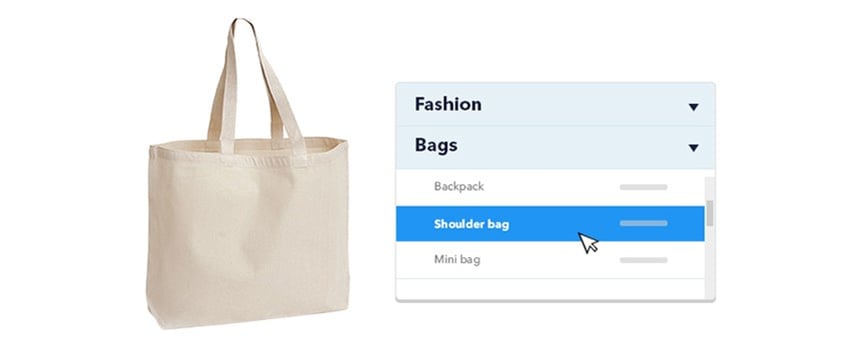 Every e-commerce channel has a specific product categorization. If a seller is on multiple channels, it means that he has to perform categorizations numerous times. Automation of this process allows to reduce costs and provide better catalog quality.
ChannelEngine.com offers a smooth, customer-friendly set-up to deal with product categorization and mapping. Here, you are just a few steps away from hassle-free automated results. In the image below, you can see merchant categories with a number of products for each of them (on the left). On the right, you see empty bars. Here you have to link your categories to the categories of the channel. You can 'Browse' to get an overview of all categories of the marketplace. Also, you have an option to select 'Map automatically.' It allows you to check all your categories for a matching category based on the name.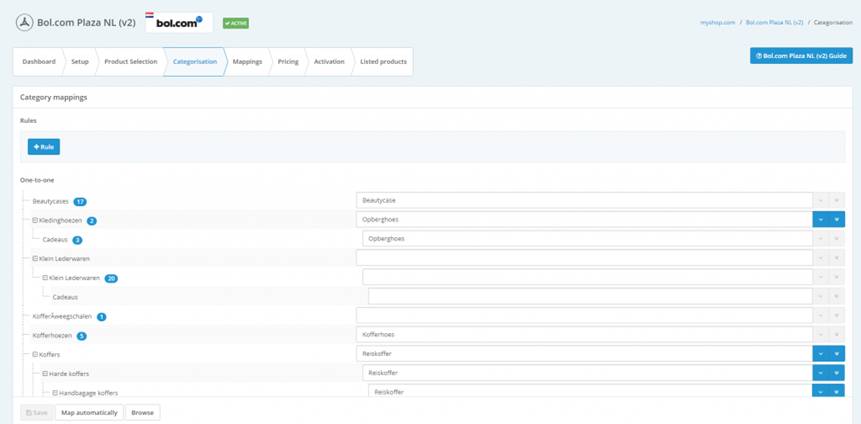 Sometimes you might face a situation when your category is not specific enough; however, you have to split it up. ChannelEngine allows you to do it by creating a rule. It is possible to apply it based on one or more attributes, so all complying products are included. For example, you can split "bags" into "shoulder bags" and "backpacks."
Conclusion
Product categorization is the placement of products into their respective categories. It allows users to navigate through the website efficiently, find desired items, and explore additional options. However, it might be a challenging process to create, maintain, or adapt the current categorization model. Automation of this process allows to reduce costs and provide better catalog quality. Please, contact us for more information or book a demo.