14 September 2019
September Scheduled Events Calendar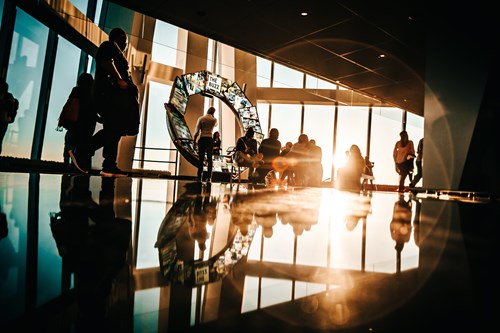 We are excited to announce that part of the ChannelEngine team will also be attending several other e-commerce related events for the month of September. Would you like to have the chance to speak to one of the members of ChannelEngine? Then we invite you to find us at the events that we have planned for September 2019.
Events in September:
Retail & Brand's Festival September 12th
- A day packed event full of discussions and fun events about marketplaces, for more information click here.
Sana Commerce client day September 26th
- B2C Marketplaces & B2B webshop: a perfect marriage. The rise of Alibaba and Amazon for business offers many opportunities for B2B companies. A trend that many B2B companies want and often have to jump on, but what opportunities does it offer exactly? And what are the pitfalls when starting sales via a B2C marketplace? Jorrit Steinz, CEO at ChannelEngine.com will answer this question during this session. You will also hear why the combination with an existing webshop is the perfect marriage.
Valk solutions client day September 26th
- During this event, Valk Solutions customers are informed about the Valk Solutions roadmap but are also inspired by presentations from successful retailers such as Primera, Mitra, and Beauty-X. ChannelEngine will tell Valk Solutions customers about the value they can create by using ASPOS and ChannelEngine for selling through marketplaces.
Bits & Pretzel München 30th of September to October 2nd
- An event which is kicked off with one of the most well-known people in the world, President Barack Obama in conversation. This event is perfect for networking between founders, investors, startup enthusiasts and all other decision-makers of the startup ecosystem. ChannelEngine has been selected as one of the promising start-ups to attend the exhibition with a booth. For more information about the Bits & pretzels event in München Germany, you can read about it here.
We look forward to participating in these upcoming events and to meet new and familiar faces, will you be present at any of the above-mentioned events in September 2019? Then let us know so we can meet up!