13 September 2019
5 Ways to attract customers to your shop in Q4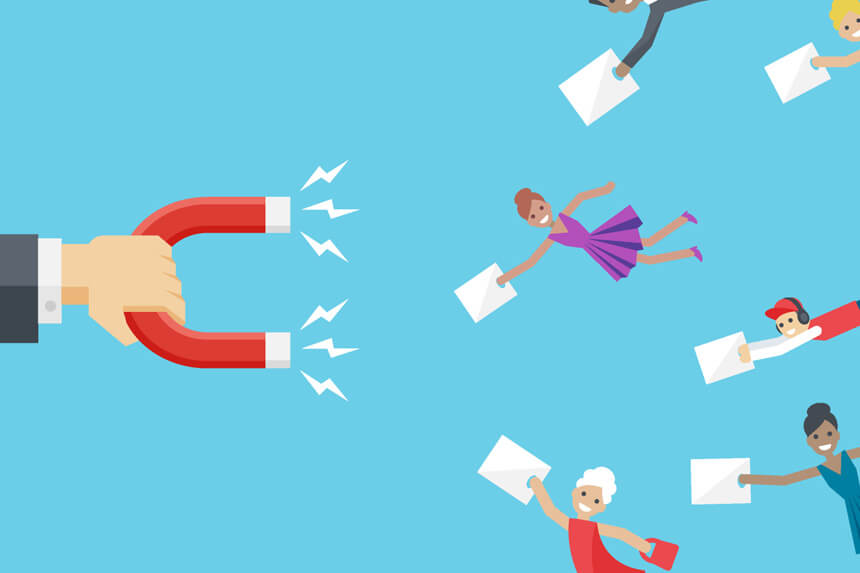 Last time we gave you 4 tips on how to kick-start the holiday season with black friday. We promised to find more detailed tips and original ideas to stand out, so here we go. This time we focus on how to attract customers to your shop.
It's important to keep in mind that the holiday season isn't only your busy time, customers are running around as well. They have to create the perfect holiday setting and have to find the most perfect gifts. To make it as easy as possible, they reach out to the places they know and trust. To get those customers to change their shopping places, you have to stand out and make it even easier for them to shop at your shop.
Your visability
First of all, think about what products will give you the best chances to be successful. For example, your buy box chances on Amazon decrease when you have a high return rate or bad reviews. Besides, your account could be closed when too many returns or bad reviews come in during the busy holiday season. You might want to cut these high risk products out of your listing for a while, to improve your rating and decrease your chances to be banned. The same goes for other marketplaces. Bad product reviews reflect on your store. You'll have the rest of the year to improve your image the normal way.
Start early
We've already mentioned the importance of being prepared, having your stock in order and start promoting. But you can also start your discounts before the big black friday super sale. People are buying products all year round and are already orienting on their holiday shopping. When you offer your deals early, they might get excited about the good price, and buy it, even though the price might get lower on black friday. Because, what if it doesn't? Or it's already sold out by then. Offer slightly lower discounts than you would on black friday and try to sell a few products early. Or try to get rid of those leftover products without having to bother about them during your busy holiday sales. Clear your inventory and make room for your big sellers before the season really starts.
To make sure this early sale is successful, use your Google adwords advertising. Collect data from your product feed to create advertisement including your stock or remaining time of the discount. This works great for those leftover products. People buy faster when they know there is a time limit or a limited amount of products left.
Retargeting
You can also retarget the people who are only orienting or cut off their purchase by showing them advertisement of the products they viewed or almost bought. Refresh their memory about your shop. When they remember and the early discount, they might think your deals are even better than the competitions prices because the discount prices were already good. You are now a shop they remember, they know who you are, what you offer and that you offer good prices. This is the first step in becoming the easy alternative.
Make it easy
The second step is to offer easy deals. And what's easier than already made packages? The only downfall about packages is that they are too general and impersonal. Your dad or husband might be happy with his favorite cologne and a matching shower gel, there's no surprise to these well known packages. Besides, don't we all just buy those because we don't know what else to buy or because of lack of time? Easy, but unoriginal.
Try to make your own packages. Have customers filter on age, price range and hobbies. Debra Conrad made 4 video's with tips on how to create the perfect gift packages. Or create a page with all possible items to put in a package. Have a customer add a price range and let them fill up their basket until they reach their price limit. You could also offer a pile off, making it even cheaper to buy multiple products and easier to add a little more. To finish off, you can set a feature to offer a few specific items with great discounts right before checkout, so they might buy a little more than planned. Ofcourse, to do this, you have to keep in mind the price range. Offering an extra product for €20 when the whole package is €25 will never work.
Creative return policies
Most of us have, at least once, received a gift we didn't really like, but this isn't always easy to admit. On the other hand, we sometimes don't want the receiver to know what amount of money we've spent on their gift, so you don't want to give the receipt for them to change it. Time to make it easy for gift receivers to exchange the gifts they don't want.
For example, you could add codes to all your products that allow the receivers to exchange their gift, preferably without giving the prices. Create a page where they can choose between products within the same pricerange. Be flexible, someone might choose something that's a little more expensive, while others might settle for slightly less. Or create multiple options, extra pages with a €5 or €10 extra charge, some might be willing to pay extra. No need to keep all the receipts, just one simple code. Maybe even give some discount coupons to keep these people as customers.
Even if these options are impossible for your shop, adding discount coupons is always a good idea. Put a sticker on the actual product or the wrapping so the discount reaches the gift receiver, who might not have heard of your store before. They might become your new regular customers who'll buy their gifts in your shop next year.
Goodluck for now. And stay tuned in case we find you more useful tips.