13 September 2019
4 E-commerce trends to follow in 2018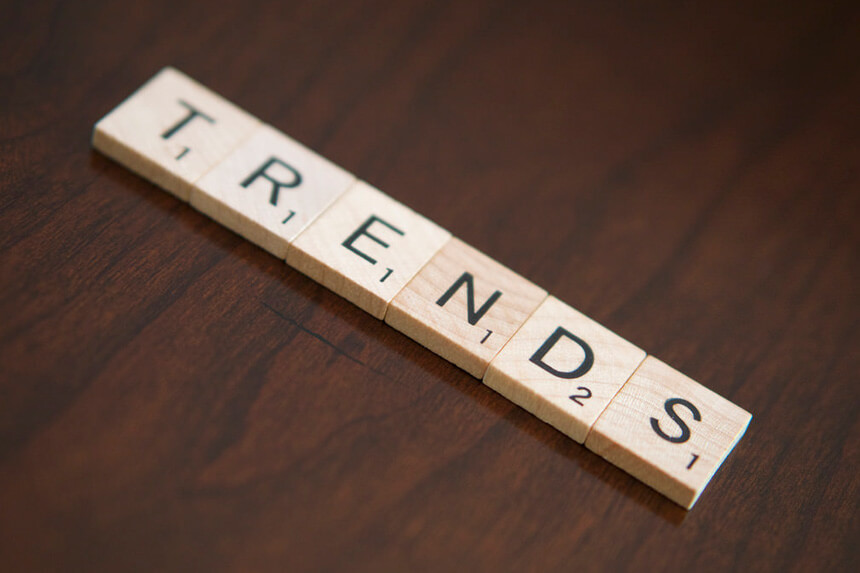 December and January are always the months when people share lists of predictions for the next year. The question is of course whether or not predictions coming true has anything to do with the lists or real trends. But we've gone through these lists and collected a few possible e-commerce trends you might want to use this year.
1. Mobile importance
Many e-commerce trends for 2018 are results of developments that were already upcoming in 2017 or even earlier. For example, the importance of mobile. We've already dedicated an article on this but the importance this year has already been proved. Google finally launched their mobile first index and announced the introduction of the "Speed Update" coming in July 2018. This means that the speed of your mobile website will become a ranking factor in mobile searches. Of course, the content of a website is still the most important factor for Google searches and this update looks at the total user experience instead of just page speed. For example, autoplay videos are found annoying and slow your page down. So by skipping the autoplay, you'll improve both user experience and page speed. Giving you a better rate in Google search.
2. Visual content
Another already known digital development is visual content. Video has been a growing marketing strategy for years, although some say it has become ineffective because of the overflow in content. But it doesn't have to be. Websites more often use possibilities of informative videos. Instead of only showing pictures of a product, you can add short videos of the product in use. This is mostly used for fashion, giving the possibility to show the customer the way something fits while moving. Sort of like a virtual runway. Or add an informative video about the best features of a laptop or bike. You can also use 360-degree pictures, to show every side of a product, mainly used for shoes or flip-laptops. Instead of posting these videos on, for example, Youtube, you post them with the product as an addition to the pictures. You can do this on your own website, but also some marketplaces like Bol.com and Wish offer these possibilities.
3. Augmented reality
One step further from visual content is augmented reality, a mixture of digital content and the real world. For example, Ikea's app "Ikea Place" gives you the opportunity to place furniture in your house without buying anything. Your room is visible through your phone's camera and by moving around you'll be able to place a product somewhere inside the room to see if it fits. This augmented reality allows people to have a close to real life experience while still shopping online.
Virtual dressing room
Another example will be a virtual dressing room, which allows people to fit clothes before ordering. This is already commonly used by online glasses sellers, allowing people to try on their new glasses before ordering. So far, there isn't any information about fashion shops using virtual dressing rooms, but there are different features. For example, Amazon which measures all products and recommends other items based on the same fit. Rakuten has an option to fill in your height, weight and measurements to find products that fit your figure. These options might reduce the number of returned products since 70% of returns are size related.
4. Personalization
All these trends seem to have one thing in common, they improve the online experience. It also seems like we want online shopping to become more personal. The last trend we like to share with you is the growing importance of personalization. Research states that personal content gets 42% better results than generic call-to-action content. Try adding a welcome text with a person's name or giving personalized recommendations. Some websites already have a line with "recently viewed" but mostly this isn't saved for your next visit. Other websites offer recommendations based on what others bought together with the product you're currently viewing. This can sure be helpful, but sometimes isn't what you like at all.
Wish
One example of a marketplace that makes optimal use of algorithms and personal data is Wish. They create a feed for their customers based on their personal information and previously saved or ordered products. Expectations are that the use of personalized data will grow in 2018, creating more relevant content for customers and more visibility for sellers.
But even if marketplaces you're selling on won't improve their personalized content, you still can. Add something personal to your packages and show your appreciation to regular customers. Apparently, personal touches are missed in online shopping, so why not go the extra mile to cover these needs?