07 April 2021
Growth via international marketplaces: stay in control with ChannelEngine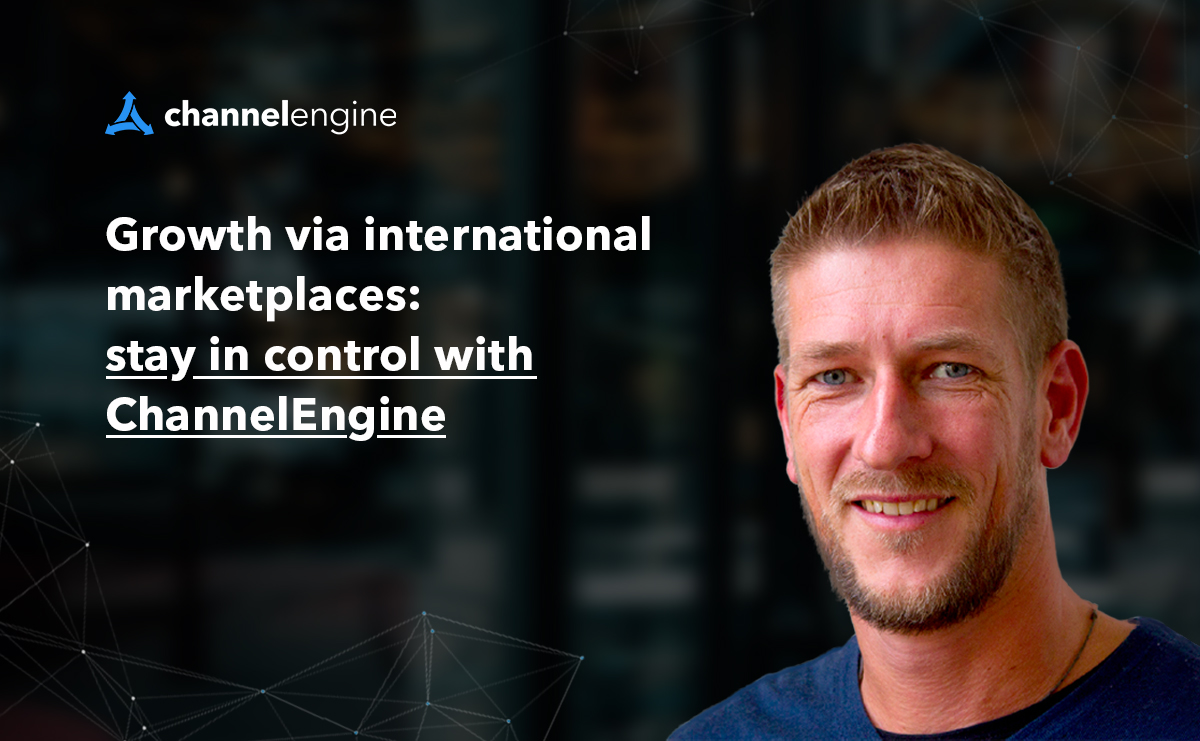 Fashion brands and retailers can no longer ignore the massive expansion of online marketplaces. Consumers are increasingly turning to well-known platforms such as Amazon, Zalando, and Bol.com. Those who are not yet active on these platforms are missing a huge opportunity to expand their reach and turnover significantly, says Jorrit Steinz, CEO and founder of ChannelEngine.
It's a fact that the coronavirus crisis has had an enormous impact on consumer behavior. Purchases in physical stores have fallen sharply or even come to a standstill, while many online stores are facing unprecedented pressure. As such, brands and retailers are jumping on online stores and online marketplaces at a furious pace. "Several customers who were already active in these marketplaces were able to clear their inventory thanks to these external sales channels," notes Jorrit Steinz of ChannelEngine. Selling through marketplaces is taking on very serious traits. Many brands and retailers are now selling more through these channels than through their own online stores and are seeing strong growth in their sales thanks to this strategy.
Keeping control in your own hands
The crisis related to the coronavirus pandemic has highlighted something else: the importance of not being dependent on a shopping platform. Companies that are purely suppliers to online marketplaces such as Amazon often have less control over sales. "When a product sits in inventory for too long, for example, the platform may decide to apply a steep discount on that item. Or, Amazon may determine that other products have priority during peak periods and stop sending out purchase orders. Those who independently manage sales and inventory through the marketplace model, on the other hand, maintain control of the process. A company can decide which products it wants to offer, in what quantities, and at what price. Therefore, it is much less dependent on the whims of a purchasing department. The coronavirus crisis has further increased the importance of having control."
Central solution
One challenge is the ability to forward product information to the various online marketplaces properly. What makes this process particularly complex is the fact that each channel has its own requirements regarding content. "You have to think about small details such as the mandatory indication of the heel height or the material of the inside of a shoe," Steinz explains. ChannelEngine links the systems of retailers and fashion brands to international marketplaces from one central solution. Currency conversion takes place automatically, as does the translation of product texts. This also allows inventories to be synchronized with each other, so that oversells never occur. "The vendor must initially establish certain rules. Once done, the information is automatically forwarded by the product group to the marketplaces. This saves a lot of time."
Quick change
Filters can also be configured. "Maybe you want the new collection to be sold only from a specific date. Or you want to sell only remainders on a particular channel. It's all possible," says Steinz. You can exclude collections that you don't want to sell and plan discount campaigns in advance. This way, you can decide for yourself the date or even the exact moment when it should start. As soon as it ends, the product information automatically resets to the original price. This meticulous planning option is very interesting for international platforms, considering that the sales period varies between different countries. With all these processes to automate, companies can change quickly and react appropriately to changes in the market.
Huge reach
For fashion brands that already sell directly to consumers, it's relatively easy to make the switch to online marketplaces. This is an attractive way for companies to expand their reach locally and internationally greatly. Brands that cannot yet sell directly to consumers choose to use the fulfillment services of these online marketplaces. "This means that the sales platform manages inventory, sends deliveries to the end-user, and also handles returns," Steinz explains. "In some cases, it is more economical to have your own warehouse. It is also an easy way to explore your own possibilities abroad."
Don't get left behind
Selling via online marketplaces is primarily a matter of resourcefulness, Steinz explains. Nowadays it's almost not allowed to fall behind, as this would lose many potential customers. The big advantage is that a company can decide for itself which products it wants to sell via digital platforms. It can make the selection based on various criteria, such as price and profitability. "Our customer success managers are ready to help clients in this regard. They know precisely which items perform well in certain channels and which items perform less well." And does the partnership with ChannelEngine contribute to a successful launch on marketplaces? "It's a good start," confirms Steinz. "A signal that the company's processes are in order. And that can help, especially in the case of 'closed' online marketplaces that don't allow just anyone access."