25 June 2020
ChannelEngine integrates retailers and brands to Zalando platform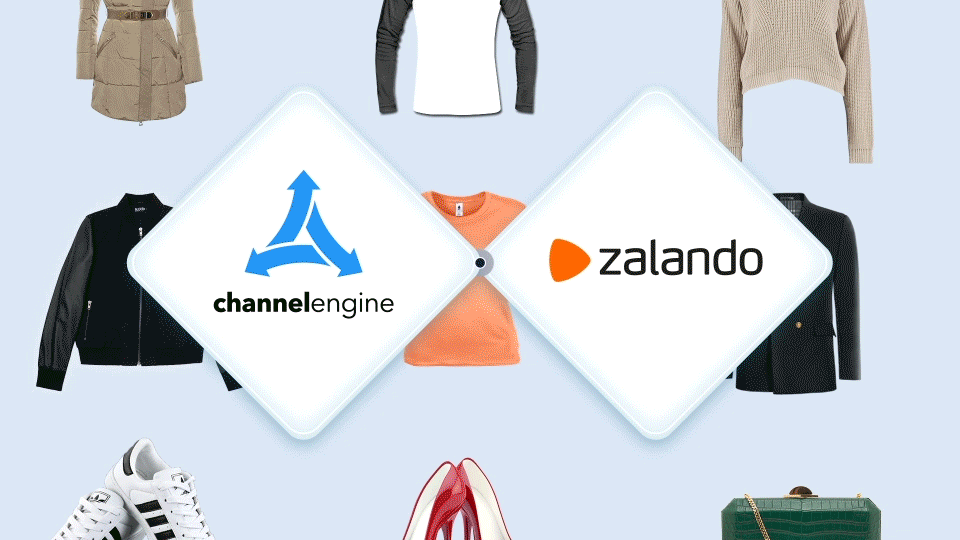 World fashion statistics
According to recent studies, fashion is the market's largest segment with a market volume of US$717,993m in 2020. It is expected to show an annual growth rate of 8.4%, resulting in a market volume of US$991,618m by 2024.
24% of the total market revenue will be generated through online sales by 2024.
Figure 1. The total market revenue of the fashion segment
Zalando, active in seventeen European markets, has set itself to become Europe's starting point for fashion. The German company offers other sellers the opportunity to sell on the platform to expand its reach and product range. In the words of the Zalando board: 'If it's not on Zalando, it doesn't exist - meaning sellers must comply with Zalando's sale conditions.
ChannelEngine -an integration provider for Nelson Shoes on Zalando platform
Until recently, brands added the stock to Zalando through uploading bulk files via EDI (electronic data interchange). With the arrival of zDirect, a new API (application programming interface), this can now be done automatically and in real-time. ChannelEngine is the first marketplace integrator being able to also link multi-brand retailers to Zalando via this API, as seen on Nelson Shoes.
Last week, Nelson Shoes launched sales via Zalando marketplace, Europe's largest online platform for fashion and lifestyle. Nelson Shoes became the first Dutch multi-brand retailer to join Zalando's Partner Program. The majority of its products go through Zalando in the Netherlands. Soon, the company will expand its digital business to Belgium and Germany.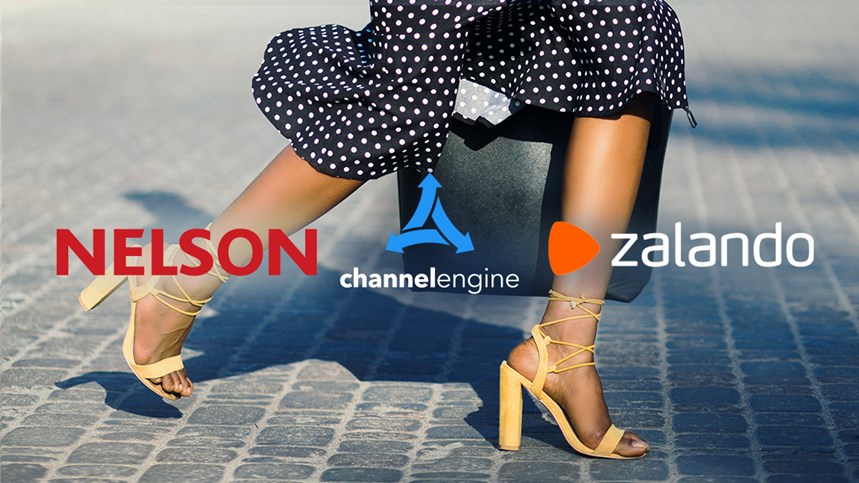 Why ChannelEngine? Because we have built the leading e-commerce infrastructure letting our clients use their store or back end system to sell to everyone around the world. By creating a seamless integration between businesses and marketplaces, we empower companies to automate and maximize their sales potential internationally. We connect partners to Zalando zDirect, the merchant platform portal for non-programmers. It includes different tools like the Product Status Report, or PSR, which provides a snapshot of the product status in Zalando system. For retailers who stock their products with Zalando, ChannelEngine can also support integrations with ZFS (Zalando Fulfillment Solutions).
According to Jacintha De Graaf (regional lead Benelux Zalando), it was an essential milestone for their platform that brought Zalando one step closer to its mission: to become the starting point for fashion and lifestyle. De Graaf added: "Our Dutch customers are often looking for local and trusted brands and want to find all their favorite brands in one place''.
Jorrit Steinz (ChannelEngine CEO) says: 'We are pleased with the new connection between Zalando and ChannelEngine. We can automatically connect existing and new customers across Europe to Zalando's country sites, allowing them to sell quickly and flexibly on the largest fashion platform".
How ChannelEngine can facilitate integration for other fashion clients
ChannelEngine.com connects systems of sellers to international marketplaces and sales channels while optimizing sales, minimizing time, and maximizing profit and reach. It offers brands, distributors, and retailers an automated order and returns systems to bring their sales to the next level.
Our customers have the opportunity to increase their online presence and outsmart their competition by using the most comprehensive integration, where ChannelEngine.com:
Automatically imports and updates your product information from the current platform, so you can keep your webshop, ERP or PIM as the primary source
Synchronizes stock and price changes between all marketplaces
Automatically generates international invoices, taking into account European VAT rules
Applies advanced pricing rules, allowing for desired margins and stock of other suppliers
Sets up dynamic filters to control your product offer, including its specific minimum stock, margin, price, and other criteria
Monitors your sales and shipments
Provides translations services to address a multilingual aspect within sales networks