16 January 2023
Why should SEA retailers care about mega sale days?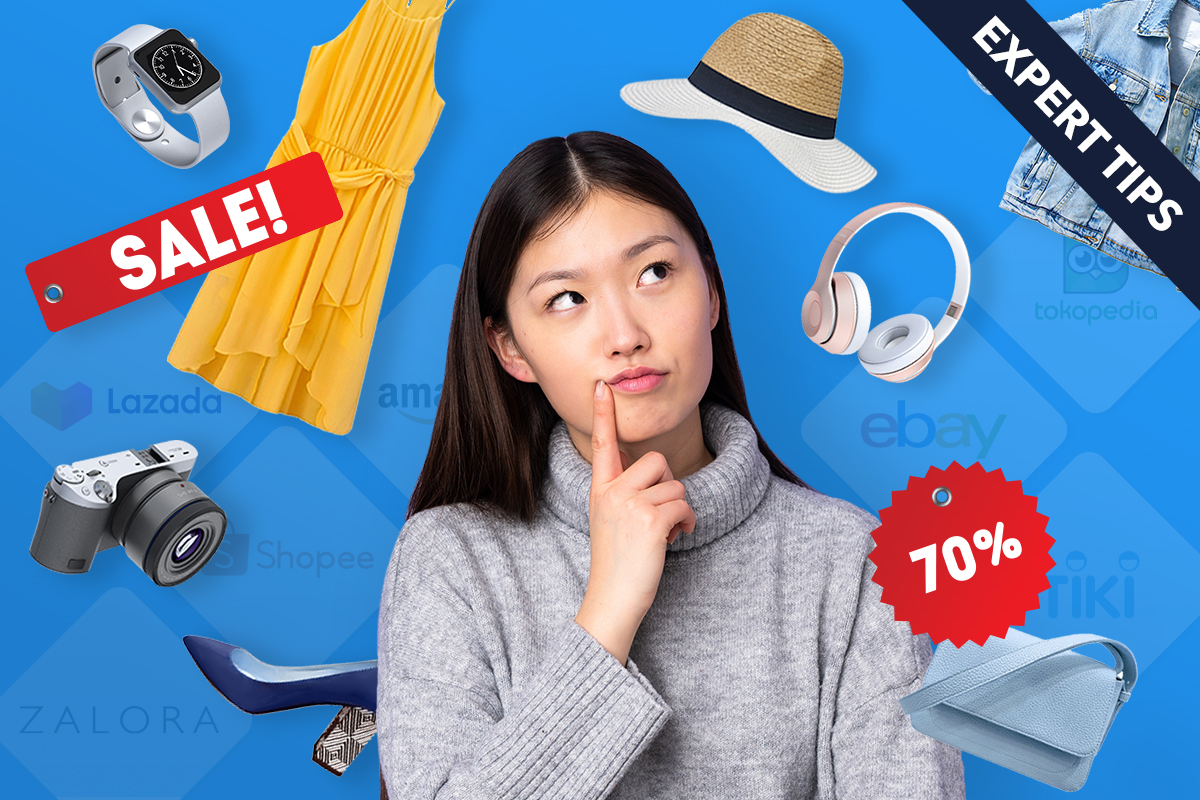 In the last couple of years, many online brands and retailers pivoted to selling on ecommerce marketplaces, to shore up their revenue during Covid lockdowns. This trend kick-started a wave of immense growth across multiple verticals. In Southeast Asia (SEA), the total value of ecommerce sales grew by 40% from 2016 to 2021, and ecommerce accounted for 20% of all retail sales (up 5% from 2016).
Now, poised to grow even more in 2023, SEA brands and retailers have a unique opportunity in front of them in the form of peak season sales. Peak season sales, or as they're commonly called in the SEA region, mega sale days, offer brands and retailers the chance to attract new and existing customers on special occasions. On these special days, sellers see a huge rise in customer purchases — in fact, 86% of Southeast Asian consumers purchase at least 1 product on mega sale days. The most prominent examples of peak seasons are Lunar New Year sales, Prime Day promotions, and Black Friday deals.
From our vantage point of working with both retailers and marketplaces, we've noticed there are a few tips and tricks to making the most of mega sale days. To learn more about trends that impact peak season sales as ecommerce continues to grow, we invited Chi Nguyen, who leads Marketing Solutions at Lazada, to share how brands and retailers can capture and take advantage of heightened consumer interest during these periods.
In this video, Chi answers 3 commonly asked questions:
1.

How important are peak seasons for brands and retailers?

2.

Why should your brand run a promotion during peak seasons?

3.

What are the top 3 tips for acing a peak season sale?
Along with accelerating sales, peak season campaigns are great opportunities to capture new customers. From driving traffic to improving customer engagement, promotions on special occasions can boost revenue growth across industry verticals.
In fact, peak season campaigns are one of the best ways for brands and retailers to reach a larger audience on marketplaces. To help your business grow with a smart peak season strategy, watch our exclusive webinar that takes you through best practices, industry secrets, and practical tips & tools to succeed with peak season campaigns.
Lazada's Chi Nguyen will tell you the importance of streamlining your marketplace operations for maximum efficiency, while Anton Fineko, who handles Business Development at Omcom, will take you through the impact of social and communication commerce on your peak season sales. Learn about the right tools and solutions to manage orders and increased demand for your products and services, as your business grows with the help of peak season sales.
Watch the full 'Tools to Win Peak Season Campaigns' webinar for free here
If you'd like to know more about how ChannelEngine can help your business improve sales and revenue on marketplaces, don't hesitate to contact us here.