22 June 2021
PRESS RELEASE: Successful on German marketplaces - heyconnect and ChannelEngine offer "one-stop solution" for market entry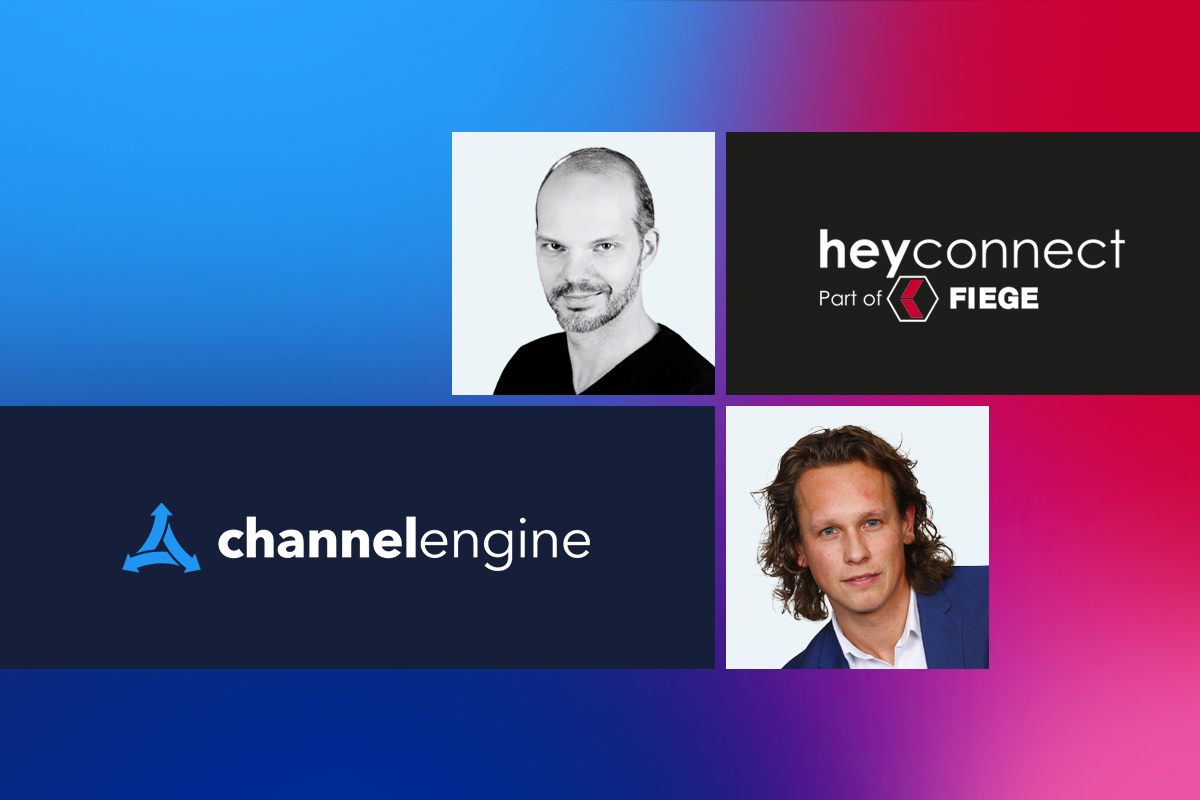 Cooperation offers brands fast access and support on German (international) online marketplaces / Takeover of all services such as technical connection, content creation, fulfillment, and logistics.
Hamburg, 01. June 2021 - German online marketplaces provide Dutch companies with an uphill battle: localization, taxes, shipping and logistics, language barriers, currency, and a different (online shopping) mentality are just some of the hurdles to overcome. heyconnect, one of Europe's leading marketplace specialists and middleware provider ChannelEngine, has entered into a strategic partnership to help Dutch brands, retailers, and distributors gain access to the German market.
As a trading partner, heyconnect supports ChannelEngine customers in accessing online marketplaces. In doing so, the marketplace expert provides all relevant services: from technical connectivity and content creation to fulfillment and logistics. This enables companies of all sizes to expand their reach and automate and maximize their revenue potential. With faster scalability across multiple marketplaces, single point of truth management of all content, and complete knowledge of strategy, technology, and operations, brands can offer a unique, holistic experience to their customers.
"With the increasing importance of online marketplaces, brands are challenged more than ever to meet customer needs and create shopping experiences internationally," said Marcel Brindöpke, co-founder and CEO of heyconnect, explaining the future partnership. "By partnering with ChannelEngine, we are creating an easy entry point for Dutch brands and giving them easy and fast access to German and European marketplaces."
"With the huge opportunity for brands to implement a D2C strategy through marketplaces and other third-party sales channels, local support, knowledge, and a scalable software solution is essential. The collaboration between heyconnect and ChannelEngine is the perfect marriage that helps brands with faster time-to-market and revenue growth, with full operational and technology alignment," said Niels Floors, Head of Partnerships & Sales at ChannelEngine.
About ChannelEngine
ChannelEngine makes the rapidly globalizing e-commerce world accessible to all brands, distributors, and retailers. By building a complete solution for companies of all sizes, ChannelEngine enables companies to expand their reach, connect with more consumers and grow their business. Currently, ChannelEngine enables the sale of more than three million products from 1,500 brands in more than 100 marketplaces. There is the ability to integrate the store, WMS, ERP, or PIM with major marketplaces, click & ad channels, or product feeds.
About heyconnect
heyconnect is one of Germany's leading platform service providers, offering brands access to more than 50 marketplaces in Europe, including Amazon, Zalando, OTTO, and About You. The service includes marketplace integration and management as a basic service. Additional services range from content creation according to the platforms' respective specifications to fulfillment and logistics and marketing with a focus on retail media. heyconnect currently offers more than 100,000 items from more than 200 brands across all platforms. Among its best-known customers are brands such as Lloyd, Cox, Cinque, Colmar, Mephisto, and Hugo Boss Home. In addition to the fashion industry, heyconnect also serves an increasing number of brands from the home & living sector, cosmetics, and recently even consumer electronics. Founded in 2012, the Hamburg-based company has 100 employees and is headed by directors Marcel Brindöpke, Florian Curdt, Jan Schmidt-Prüfer, and Tobias Röbig. https://www.heyconnect.de/
Press contact
MAYR PR
Markus Mayr
+49-1512-1141977
presse@mayr-pr.de
https://www.mayr-pr.de/