07 October 2022
Marketplace Expert Insights: Significant Consumer Electronics trends to watch in 2023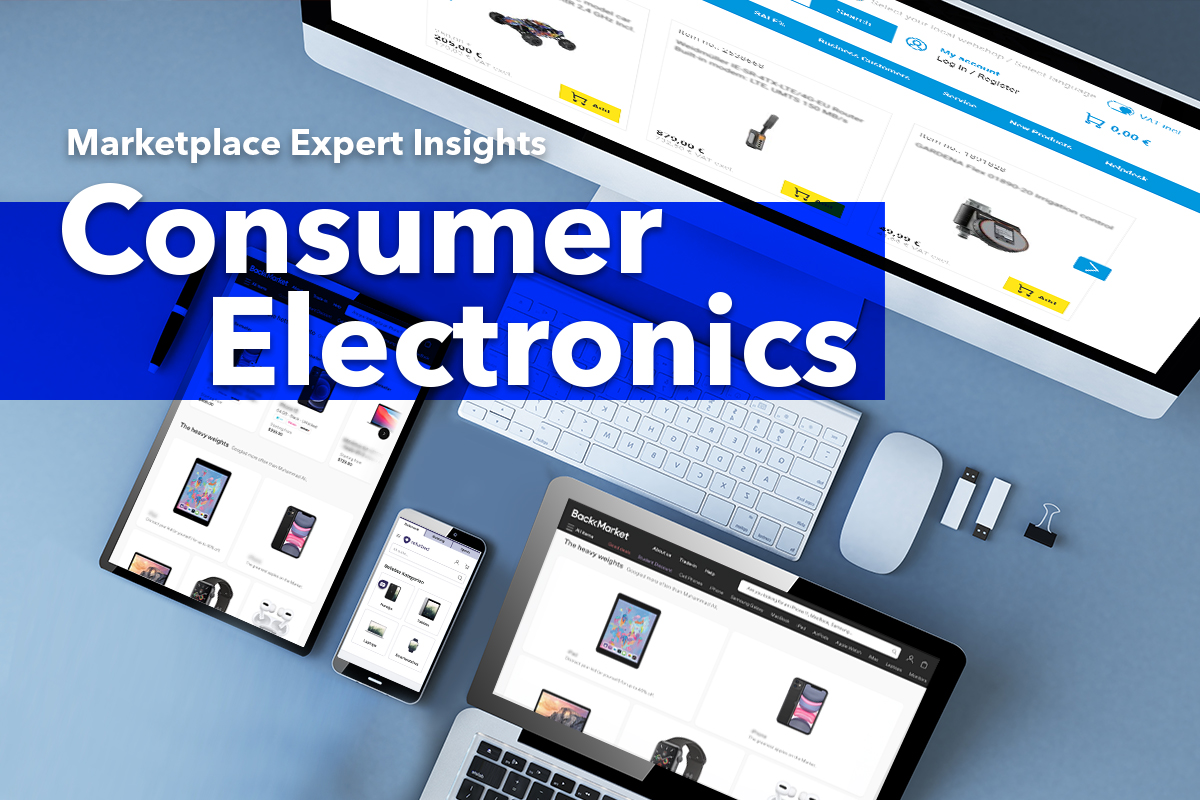 With contributions from industry thought leaders:

Lauren Benton | General Manager, Back Market USA

Sarafina Dalipi | Sales Lead, Refurbed

Rado Svec | Vice President Platform at Conrad Electronic
Electronics is a great business to be in – so long as everything runs perfectly. On the surface, the fundamentals look great: high value per item, healthy markups/margins, and durable stock. But ecommerce has distinct challenges for both electronics brands and multi-brand retailers. These can make it harder to achieve the full potential.
Marketplaces have a pivotal role in helping sellers build a broader customer base. Significant horizontal marketplaces such as Amazon,eBay, Tmall, and Shopee can reach the broadest audiences. At the same time, local heroes like Bol.com, Mercado Libre, and Allegro can leverage their regional prominence to the advantage of cross-border and local merchants.
Combined, these marketplaces are responsible for a staggering volume of Consumer Electronics sales.
Despite this, it can be difficult for brands and technology innovators to get enough exposure. The market is becoming increasingly crowded with cheap, 'no-brand' competitors. This stiff competition makes it harder for new, high-quality brands to enter the market. It's also tricky for established brands that want to maintain their market position and resist price erosion.
Figure 1. Online sales of consumer electronics are growing.
Retailers and distributors also find that there's no shortage of competition from sellers offering cheap, disposable tech to an undiscerning public. Trends are cycling more rapidly than ever, and concerns about sustainability and the environmental impacts of electronics waste are starting to influence buyer behavior.
Savage competition
Retailers must meet the challenge of stiff competition while maintaining margins by reducing their returns rate and fighting depreciation via obsolete stock.
To recoup the significant capital invested in stock, retailers must keep up with rapidly-cycling trends and maintain a high stock velocity – without cutting prices too hard.
The lowest price will always be the deciding factor for some customers - but not all of them. The profusion of cheap, low-quality products is not something to be feared by a brand or retailer that can offer high-quality or distinctive deals. Choice overload is a real problem for consumers, who find it hard to distinguish from thousands of near-identical offers. Potential sales may be lost when a profusion of offers leads to confusion and frustration. Good quality service and peace of mind often mean more to the consumer than a sharp price.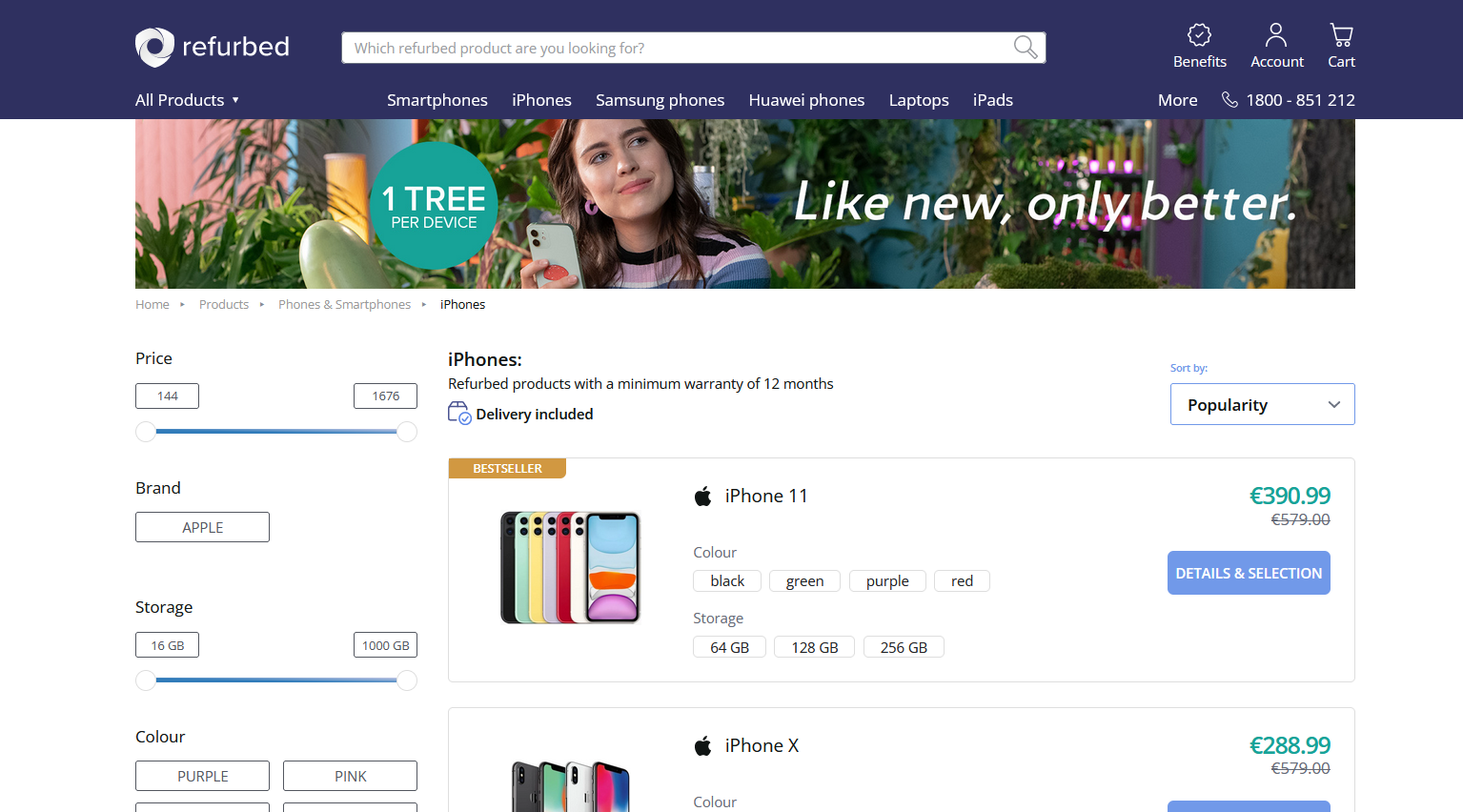 Image 1. Renewed device marketplace Refurbed is cashing in on smart consumers who want a positive impact while saving money.
As a result, sellers who can distinguish themselves by offering the best quality, excellent service, and extended guarantee periods can attract a bigger catch from the pool of potential buyers. Marketplaces also play a role in guiding customers to the best products from the best sellers. This guidance ensures that customers get a product they're happy with and that the seller gets the best price for their quality devices.
"It's critical to offer experiences that help customers narrow in on the perfect best quality product for their unique needs….[Back Market's algorithm] ensures that customers only see the highest quality option at the best price on any given product model."
-Lauren Benton, General Manager, Back Market USA
Positive environmental impacts
Probably the most significant trend in electronics today is the issue of sustainability and e-waste – particularly for consumer electronics which are replaced and discarded at an alarming rate.
Consumer electronics are essential for our modern lives, but we still need to get better at how we master the lifecycle of these products. Currently, more than €9.47 billion worth of precious metals is dumped, trapped inside devices that have been 'upgraded' – replaced by a newer model. These resources include Cobalt, Platinum, Gold, and other rare elements. Some of these are predicted to run out in the next century. Depleting reserves of Gallium, Silver, Indium, Yttrium, and Tantalum could dry up, making it impossible to make new Smartphones, LEDs, or touchscreens.

As less than 20% of e-waste is currently recycled, there have been calls to start mining electronic waste as our primary source of these elements. That should give you an idea of the scale of the problem.
According to Simon Kucher and Partners, consumers see themselves as the #1 actor responsible for bringing positive environmental change. Around 50% of consumers see sustainability as a top 5 value driver, demonstrating that it is desired and worth paying for.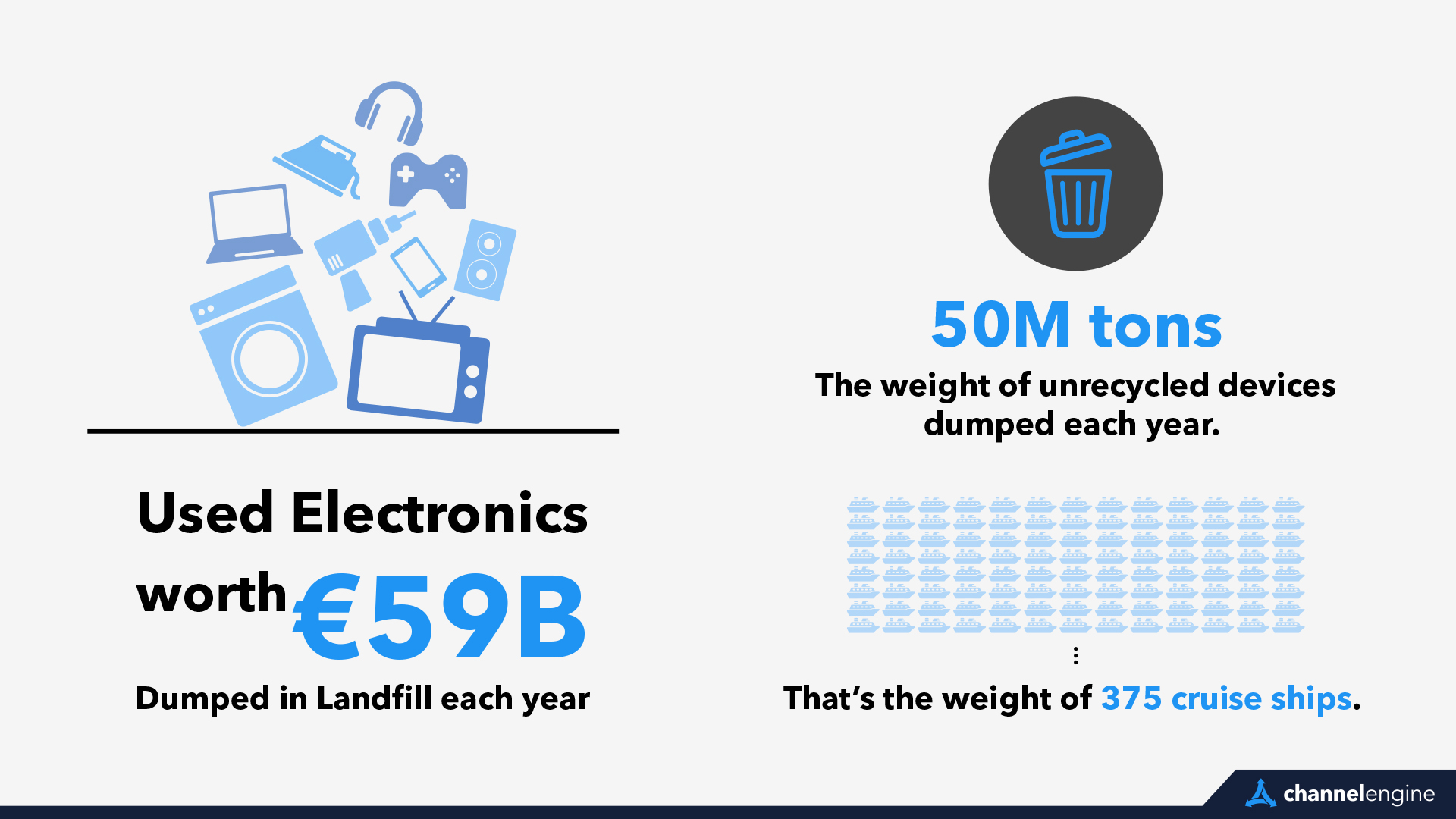 Figure 2. Pre-owned devices provide a steady supply of revenue and benefit the environment.
"The effect of unstable supply lines… is an opportunity for refurbished electronic marketplaces, as more than ever the switch to sustainable resources and products is of paramount importance."
-Sarafina Dalipi, Refurbed
More brands tackle this issue head-on by offering their own expert-refurbished devices directly or via specialist marketplaces. Customers love the reassurance that their renewed device is refurbished by the actual brand that made it, which helps to control the market position and reputation of that brand's refurbished items.
Many retailers and specialist companies are also jumping on this trend. They're generating new stock of high-quality renewed devices using the vast supplies of used devices harvested from corporations and trade-ins. This business model enables them to offer a steady supply of renewed devices at prices that even the most ruthless discounters would struggle to match. Consumers keen to make a positive environmental impact now have more options.
Uncertainty and Disruption
Electronics are a big investment for all parties concerned. There are significant development and procurement costs for brands and technology innovators, and retailers have substantial capital in bulky, high-value items. Materials, components, and finished devices are shipped across huge distances and international borders at every stage of the process. If everything runs smoothly, then there's nothing to worry about. However, this scenario is a distant memory for most of us.
Supply chain disruptions have a massive impact. Retailers worry if/when their shipments are delayed, potentially missing critical sales seasons, which can also affect the brands. Manufacturers, meanwhile, are constantly struggling with finding chips and other critical components. Given the current supply chain situation and the ongoing geopolitical tensions, any business operating in this area must maintain a high level of agility.
Renewed devices are helping to reduce the pressure on the 'new devices' market and the supply crunch. This phenomenon is also helping to build a circular economy, which would go a long way to resolving the supply chain problems we have today.
Another key tactic, however, is platform-based e-procurement, which helps brands to become more agile in their production capabilities. Specialized B2B platforms for technical sourcing, like Conrad, are helping to ensure a global and regional supply network for manufacturers by consolidating their supplier network into a single e-procurement platform. In addition to the well-known public marketplace, Conrad offers its Partners exclusive access to private marketplaces. These are integrated into the e-procurement solutions of larger customers with differentiated catalogs and pricing.
"One of the main trends right now is business customers looking for ways to streamline supply chains and simplify the purchasing process as a whole…[Conrad] helps with supplier consolidation and purchasing cost reduction, mostly when it comes to sourcing C-parts."
- Rado Svec, Vice President Platform at Conrad Electronic
With a single platform, brands and manufacturers can secure a reliable supply of components from wherever they are in stock without needing to approach each supplier separately. This also reduces the costs of finding parts and components, especially c-parts (disproportionately expensive to the resource).
Retailers can gain agility by opening up their business model to include various customer types, including high-volume B2B customers.
"Looking at the current disruption to supply chains everywhere, distributors who maintain a high-level inventory are doing well in these times… moreover, we provide digital solutions: customers can go online and instantly check the availability …if a product is unavailable, there is a high likelihood a different selling partner will have it available - that is the strength of the platform business model."
- Rado Svec, Vice President Platform at Conrad Electronic
Moreover, marketplaces help sellers to make the most of a supply crunch by ensuring that their pricing reflects the overall availability on the market and reaches customers at the points where goods are being sold.
Conclusion
Competition is fierce when it comes to Consumer Electronics. Brands and merchants that differentiate their offer in this crowded market will win a greater market share and reach new pools of potential customers.
Today, ethical considerations are a major driving influence in consumer behavior. Consumers routinely make purchases based on environmental and sustainability issues so it makes good sense to look at ways to meet this demand. Marketplaces like Refurbed and Back Market are the perfect match for both sellers and consumers. As part of an intelligent marketplace strategy, niche marketplaces can provide unique value to sellers by helping them reach new consumer groups, including the often-neglected business consumers of electronics products.
ChannelEngine facilitates the sale of over 3 million products from 1,500 brands on 100+ marketplaces. Learn more about our local and international marketplaces to connect your store to millions of consumers – and grow globally. Contact us for more information!
Ready to dive deeper? Take a detailed look at 3 leading consumer electronics marketplaces to learn about potential customer reach, seller requirements, advantages for sellers & special features.