12 August 2021
What are the trends in German e-commerce, and how to optimally benefit from selling on marketplaces?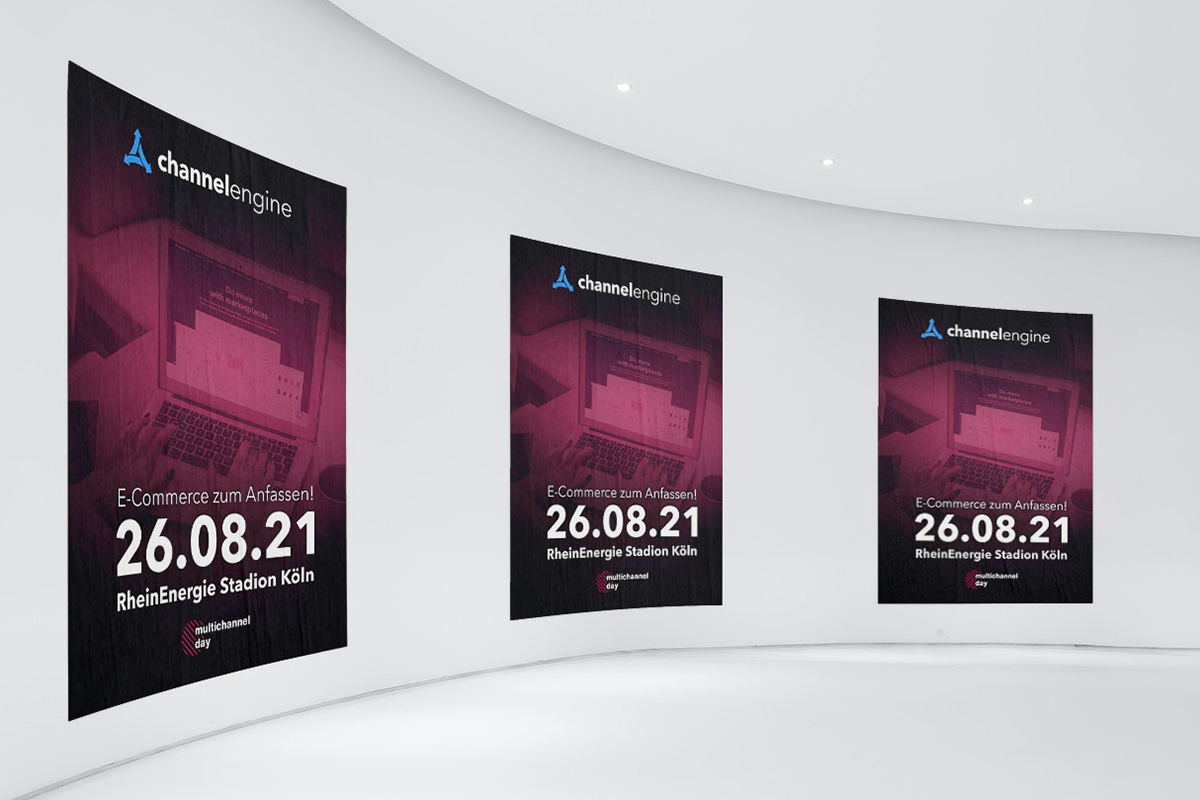 With the pandemic making brick-and-mortar business being constricted dramatically in 2020, e-commerce experienced an unparalleled boom. According to market figures of the behv, a Berlin-based e-commerce and mail order trade association, the unbroken overall trend towards e-commerce and marketplace sales continues for all types of goods in Germany.
E-Commerce landscape in Germany
After strong recovery effects earlier this year, e-commerce revenue increased by 19.4 percent year-on-year to €24.1 million (Q2/2020: €20.2 million). In the same period of April to June in 2020, sales had already grown disproportionately by 16.5 percent due to Covid-19 effects. The industry's trend toward growth continues unabated, even though restrictions on brick-and-mortar retailing have now been eased. Looking at the first half of 2021, consolidated growth of 23.2 percent (from €36.7 billion in H1/2020 to €45.2 billion in H1/2021) was recorded. In terms of forecasting, e-commerce could exceed the revenue mark of €100 billion for the first time this year. [source]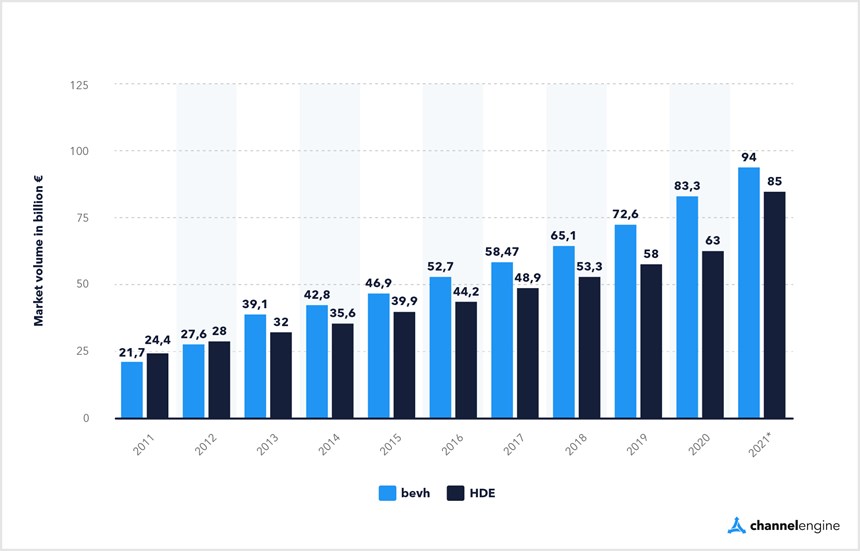 Figure 1: The development of ecommerce market volume in Germany (2006-2021) [source]
At 22.5 percent, the strongest growth in retail sales was achieved by online marketplaces, which currently have a market share of 50.7 percent. The Top 10 German marketplaces include Amazon and Otto as the two biggest players.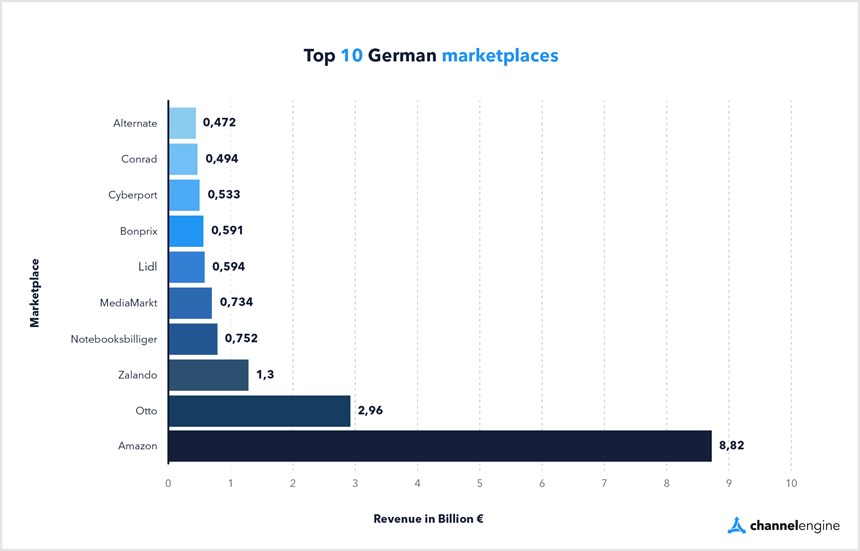 Figure 2: Top 10 German marketplaces 2021 [source]
As for the popularity of marketplaces, the CEO of bevh, Christoph Wenk-Fischer says: "Marketplace platforms make it easier for retailers to enter the digital market and give them a high reach. For many of these retailers, these platforms are therefore not just a lifeline, but currently the necessary way to continue to participate in e-commerce alongside the increasing expense of brick-and-mortar business during the pandemic." Hence, the number of retailers selling on marketplaces has increased significantly. Find more information about global marketplace growth and how to start selling properly here.
Using the right tool to sell on German marketplaces
Following this increase, many tools became available to facilitate entering e-commerce as well as establishing a solid market position. Fulfilment, taxes, pricing or stock management - you name it. Managing all this on your own becomes especially difficult when you choose to execute a multichannel strategy. Of course, expertise in each of those fields is required when scaling up, but before being able to optimise it is of utmost importance to provide a centralized platform where all the management is handled: With a single powerful integration, ChannelEngine.com connects your systems to international marketplaces and sales channels while optimizing sales, minimizing time, and maximizing profit and reach.
But why should you use ChannelEngine? Briefly put, ChannelEngine offers retailers, brands and distributors a comprehensive marketplace management solution paired with a high level of service and support. We make it easy to sell on marketplaces in Germany and everywhere you want to scale up globally - without language barriers.
Apart from availability in eight languages, invoices are translated automatically in the customer's language as well as created with the country-specific VAT-rules. In order to facilitate product information in other languages, ChannelEngine also offers the option to translate source/product information by using external automated translation services like Google Cloud Translate or Deepl. The advanced repricing tool including customisable price rules for a specific product set, currency conversion or shipping cost simplifies generating higher margins and winning buy boxes as well as expanding internationally. Orders, returns and stock at the marketplace can all (automatically) be handled via our API. Not enough? Explore more features here.
Expansion plans on marketplaces
As for our expertise in each area of e-commerce activity, we provide a broad partner network to handle special customer needs. If you are curious about how our clients benefit from ChannelEngine, find their success stories here.
Of course, ChannelEngine has the above mentioned top German marketplaces and many more international platforms available: Amazon, OTTO, Conrad, Douglas, MediaMarkt, Kaufmarkt, Zalando - just to name a few. As we are steadily expanding our partner network, more marketplaces such as Walmart or Target are to come.
Interested in becoming a partner? Don't hesitate to contact us! We are always looking for new cooperations to expand services and support for our clients even further.
ChannelEngine at Multichannel Day in Cologne
If you have questions or want to know more about selling on marketplaces, catch our team at the Multichannel Day on 26.08.2021 in Cologne. Besides offering some coffee and marketplace expertise at our booth, there will also be the chance to win a ChannelEnGIN set or digital VIP gin tasting. We're looking forward to meeting you!