14 February 2023
PRESS RELEASE: ChannelEngine wins GOLD & BRONZE in 2023 Middle East & North Africa Stevie® Awards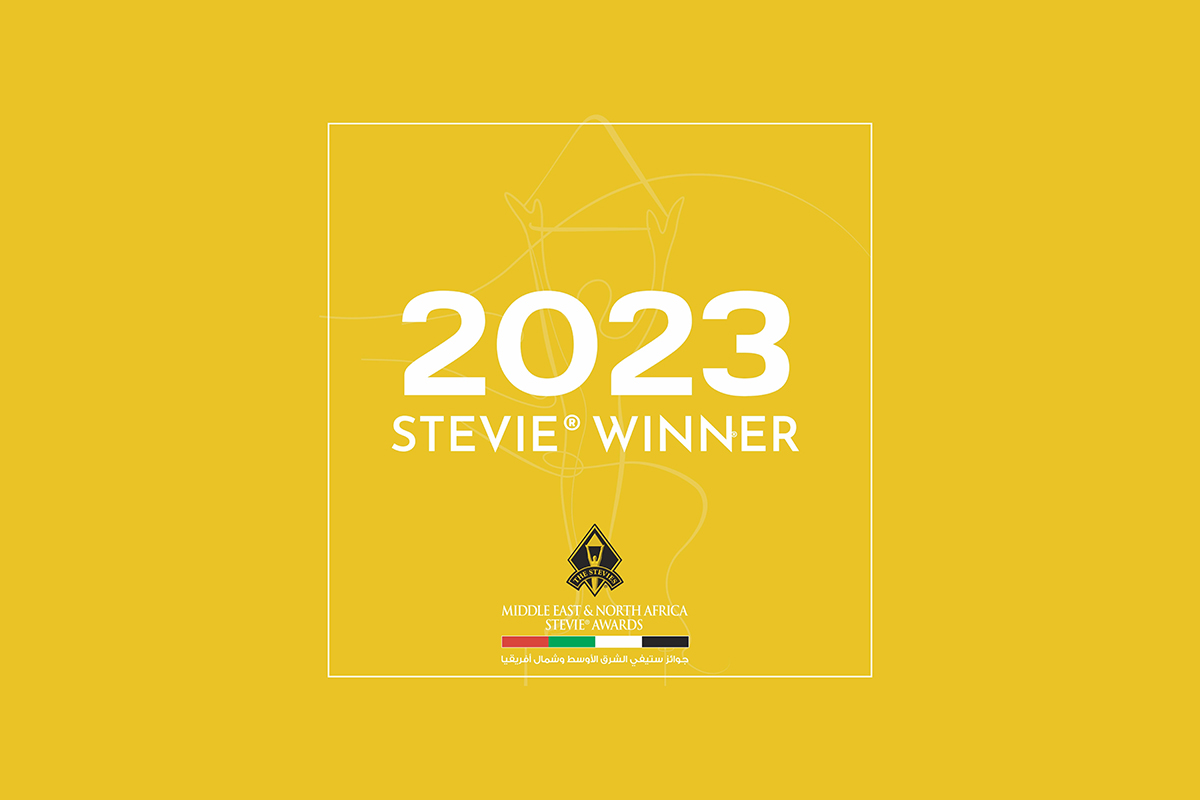 Leiden, The Netherlands, last week ChannelEngine became a Gold and Bronze winner in two categories at the 4th annual Middle East & North Africa Stevie® Awards.
The Middle East & North Africa Stevie Awards are the only business awards program to recognize innovation in the workplace in 18 nations in the Middle East and North Africa. The Stevie Awards are widely considered the world's premier business awards, conferring recognition for achievement in programs such as The International Business Awards® for 20 years.
25 nominations from organizations across the Middle East and North Africa were considered this year in the Achievements & New Product categories.
Gold, Silver, and Bronze Stevie Award winners were determined by the average scores of more than 150 executives around the world acting as judges on six juries. ChannelEngine won a Gold prize for Innovative Achievement in International Expansion and a Bronze prize for Innovation in B2B Services.
"We are delighted to recognize the achievements of such a diverse group of organizations across the MENA region in the 2023 edition of the Middle East & North Africa Stevie Awards," said Stevie Awards President Maggie Miller. "We look forward to celebrating Stevie winners during our gala event on 18 March in Ras Al Khaimah, United Arab Emirates. The quality of nominations received this year was exceptional. The program has grown every year, showing the vast amount of innovation in the MENA region."
ChannelEngine opens the doors to new markets and opportunities for brands and retailers worldwide. Customers can connect to our complete ecommerce and marketplace management suite, bridging the gap between their internal systems and hundreds of digital sales channels — from international marketplaces to B2C sites, shopping apps, in-store portals, and drop-shipping partnerships. "Winning a Stevie award this year is a great recognition of our team's hard work and the product's capabilities. With our continued investment in product development and the positive impact Channelengine ecommerce management software has on our customers, we expect to achieve even greater success in the coming years" -Ed Barrett, Chief Revenue Officer, ChannelEngine.
--------------------------------------------------------------------------
About ChannelEngine
*ChannelEngine's story began in 2013 when we saw an opportunity to connect ecommerce businesses with global marketplaces. Our 15+ years of experience helped us build the most complete marketplace integrator. Now, almost ten years later, we facilitate the sale of over 6 million products from 8,100 brands on 250+ sales channels.
ChannelEngine is headquartered in Leiden, the Netherlands, and has offices in Munich, Dubai, Singapore, Melbourne, New York, and Toronto. Our clients include Philips Domestic Appliances, Bugaboo, Hunkemöller, Brabantia, Bosch, JDE, and Reckitt.*
For more information, contact: marketing@channelengine.com