01 July 2021
Guest blog: Benefits of outsourcing (multilingual) customer service
A great customer service experience is essential to maintaining excellent performance rates and avoiding account suspensions on marketplaces such as Amazon and eBay. However, the demand for customer service in e-commerce businesses rarely remains constant throughout the year. Outsourcing at least part of your customer service team allows you to react flexibly to an ever-changing number of requests. The following sections highlight different situations in which the support of an external customer service team is highly beneficial and cost-effective for your business while ensuring customer satisfaction and positive feedback ratings.
Outsourcing during the peak season
Retailers net at least 20% of their annual sales during peak season, from mid-November to early January, and customer service requests are bound to increase accordingly. While you can easily calculate and manage requests with your in-house team during an average sales week, peak seasons demand additional support. At first glance, the time spent to find a suitable provider and the cost of outsourcing staff may seem higher. But consider the time-consuming task of hiring and training staff and the difficulty of recruiting employees who will be satisfied with a short-term contract. There are also additional costs for office space and equipment, which can sit unused the rest of the year. When engaging with external support, remember to contact them early since capacity may be limited during the holiday season.
Choosing the right contact channel
Customers actually prefer contacting businesses via email over channels like phone, online chat, and social media. In doing so, they avoid long waiting queues and don't have to repeat their issues to several agents. Even if their problem is eventually solved, the mere ordeal could result in negative customer feedback and lower retention rates. Offer email customer service instead of, or in addition to your call center. The outsourcing process will be a lot simpler, and you only have to pay the service provider by the minute for incoming requests.
Outsourcing customer service vs. using artificial intelligence
The last few years have seen a rise in automated customer service solutions. Chatbots, automatic replies, self-service portals, and phone assistants may seem like an excellent solution to reduce costs at first glance. But studies show that less than a third of customers had their issue resolved by a chatbot, while more than two-thirds were either transferred to an agent or gave up. On the other hand, customers seem to be open to self-service and FAQ sections. 86% expected a self-service option, and two-thirds tried self-service before contacting a live agent. Therefore, combining a self-service interface and outsourced email customer service could be the most customer-friendly and cost-effective solution.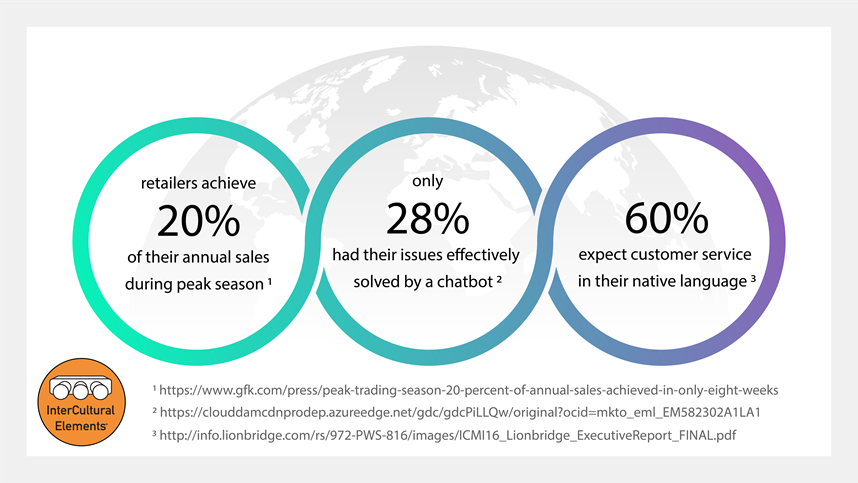 Figure 1. Outsourcing customer service vs. using artificial intelligence
The importance of native multilingual customer service
Never underestimate the difference a native speaker can make when representing your company. Having customer service agents who can communicate fluently and accurately understand cultural expectations increases trust and gives your business a significant advantage over competitors who don't. At least 60% of customers expect customer service in their native language, and less than 19% of businesses can support customers of multiple major languages.
Depending on the marketplace guidelines, you may not even have a choice but to offer multilingual customer service. As a matter of fact, many marketplaces demand this. It's recommendable to outsource email customer service in any language you can't offer in-house. When starting to sell in a foreign market, there may not be enough requests to justify paying in-house staff – making outsourced customer service a great balance of quality and price. Only after testing your products on new marketplaces and establishing a loyal customer base should you consider hiring staff in additional languages.
Outsourcing customer service outside business hours
Customers expect professional responses to their requests as soon as possible. But employing staff on public holidays, weekends, and during nighttime is more expensive, makes recruiting more complex, and could cause high turnover within your team. Instead, complement your staff after business hours with an external team located in a different country and time zone.
When you have no customer requests coming in, you can rest assured that you're not wasting company resources. On the other hand, if you're inundated with inquiries, you'll be confident that the company you outsourced to has sufficient resources to help you handle and resolve issues. To get the most out of outsourcing, you can look for companies that offer other e-commerce services as well. This way, you'll ensure you have all the processes in place to make your (international) sales expansion a success.
Trusted ChannelEngine partner InterCultural Elements offers multilingual email customer service in Dutch, German, English, French, Italian, and Spanish. Their e-commerce-trained and specialized in-house staff have been managing international accounts responsibly and with the highest quality standards since 2007. As they're located in Leipzig, Germany, your team and your customers benefit from central European business hours and local native speakers. Additionally, InterCultural Elements supports your (international) e-commerce expansion goals with A-Z service solutions, can reinstate suspended Amazon accounts, and helps you avoid suspensions in the first place with the new Amazon Account Health Check.