14 September 2019
Five tips on how to use price promotions effectively in e-commerce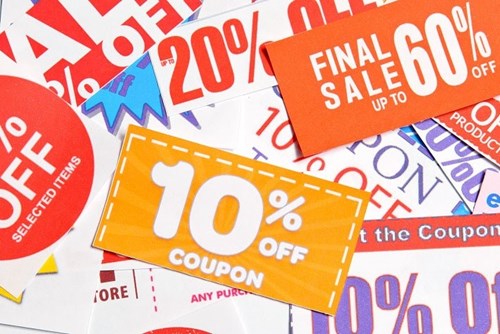 Discount: a term that sounds familiar to shops and stores owners all over the world. Nowadays, sellers and marketers are making enormous efforts to boost sales within a growingly competitive and demanding business environment. In this new landscape, product discounts have become a widely used strategy to promote products. The last couple of years, we have been exposed to sales periods almost every day. However, price promotion and discounts is a complex process that does not always result in a sales increase. ChannelEngine wants to share some key points that could help you to understand the value of price promotions and how to create an effective price promotion strategy.
Define your discount strategy
Formulating a discount strategy is the first step to successful discounting. This should not be randomly set on the calendar. It is crucial to set strategic days for sale periods. Moreover, make sure to not offer discounts too often and make them predictable for people. Take clothing stores for example. Clothing stores often have sales at the end of each season. This is something generally known to customers. Therefore, clients will wait until the sales period to buy your products, increasing your opportunity costs.
Control your margins
Pay attention to profit margins. Big discounts can have a negative effect on company profits. There is a big chance that sales volume increases, profit does not. Furthermore, many sales can cause a negative financial year. If discounts have a negative effect on your margin, think about other ways to promote your products without changing prices.
Take your brand positioning in mind
Before pursuing a discount strategy, carefully consider the effects that the discounts will have on the brand. For luxury brands, for example Chanel, discounting can have a negative impact on the brand image. That is not what discounts should lead to. For other types of businesses, smart discounting is helpful to give their brand a boost and increase its user base, for example businesses that are no luxury brands. For this kind of businesses, discounts have not a negative impact on the brand image.


Customize your discount promotions
Differentiate your discount offers based on each customer base. If someone ordered a product a few weeks before the sales period, this customer should not receive any sales promotion for this product after the purchase. The reason why is because the customer is likely to feel cheated by the company and is less likely to trust the brand in the near future. Be careful when your discounts are being offered to customers, especially for custom marketing activities such as emails or banners.
Give loyalty discounts
Give special customers loyalty discounts. These special customers are mainly people that are loyal customers to the brand for a long time or people who often purchase. This form is a reward discount for being a loyal customer. When it is one of the customers' birthdays, it is effective to send them a special birthday discount. As a result, the brand value will be increased for these kind of customers and they will feel surprised and appreciated.
In short
In conclusion, be careful with discounts. Knowing the complexity of the price promotion, keep in mind the points described above. Begin with a discount strategy but make sure that your customers cannot predict your sales promotions. Pay attention to profit margins, because many sales do not always equate to a high profit. Consider the results that the discount will offer the company. Only apply them if it fits into the brand positioning established. Demonstrate a close relationship with each customer. Analyse in which step of the sales process your clients are, and offer them customized promotions. Someone who just bought something for the base price will not be happy seeing a discount in the post-purchase phase. At last, give loyal customers special discounts. They will feel appreciated and this leads to brand loyalty. Discounts have to be positive for everybody, not only for customers!
With the ChannelEngine software, it is possible to apply price discounts using our 'price rules'. Price rules allow you to easily configure different prices for your products. You have the option to apply discounts over the whole marketplace channel or only for a specific product or brand. You can also set fixed values or percentage discounts. With the reprice module, you can remain competitive, never drop below your minimum price, and win the buybox with the highest price possible. Adapt your prices, reinforce your margins and be ready to compete in the 'e-commerce jungle' with the help of our experienced team.