31 October 2019
The importance of translations across the international marketplaces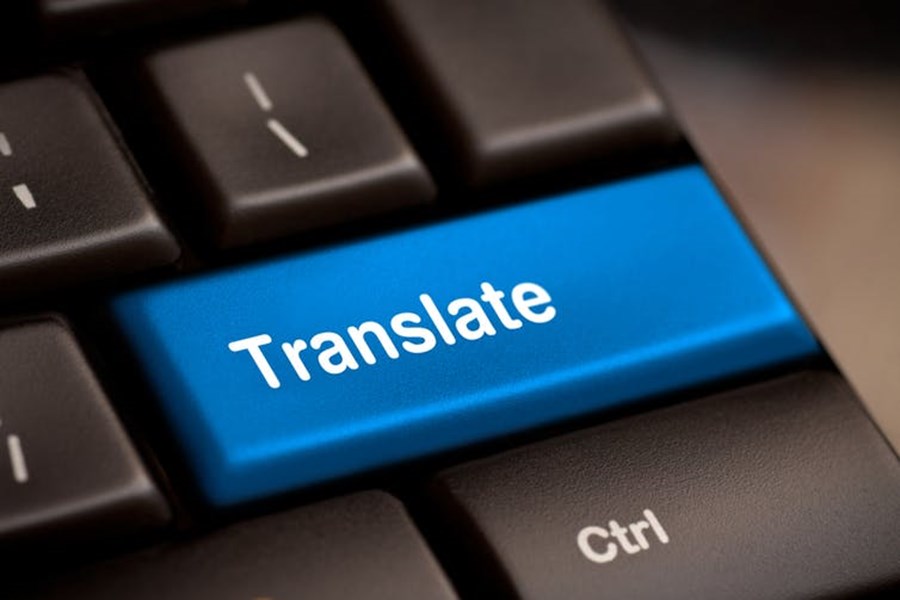 Table of Contents
What are the three main benefits of translated product texts?

How can you improve your translations in three ways?

What does it mean for you?

Conclusion
Marketplaces are not only an easy way to reach your consumers but also vital to building a global market. In its turn, the market is characterized by a mutual point of reference: buyers and sellers can effectively negotiate if they use similar terms. How to make sure that both of you are not lost in translation? Is there a way to speak the same language of business? We'll take a look at the benefits of marketplace translations, and ways to improve this feature to stand out from the competition.
The cross-border e-commerce market is expected to beat the €881 billion mark in 2020, which is quite an impressive growth. Recent market research revealed that about 57% of individual buyers had bought products online from overseas retailers in the last six months. This tendency clearly shows that there is only one way for successful business development, covering higher numbers of markets that need to be adequately addressed.
Competing and collaborating on a global level assumes that you can communicate in multiple languages. As a brand or retailer, you should understand by now that translation is vital because most of your products are designed to be used by customers across the globe. Thus, to promote your sales in various marketplaces, you have to make sure that your products are presented concisely, depending on the target market.
What are the three main benefits of translated product texts?
1. Increased market reach
Probably the most significant benefit of having multilingual listings is an increase in market share and consumer base. Some languages are more widely spoken than others, which gives you more excellent sales coverage per language. As of 2019, among the top languages that are important to consider for reaching the target audience are Mandarin (about 918 million speakers), followed by Spanish (460 million speakers), English (379 million speakers), and Hindi (341 million speakers). However, according to Common Sense Advisory (CSA), by 2027, sales and retailers will need to have their content translated into many "niche" languages to enter small but fast-developing economies. Hence, if you aim for the extra 20% of market coverage, be prepared to include in your arsenal an additional 40 languages.
2. Improving customer experience
Every customer wants to feel special. You know this by doing online shopping yourself. By providing translated shopper experience for your buyers, you build trustful relationships with both new and existing markets and confidence in your brand. You show your consumers that you care and gain loyalty points. With about 244 million users around the world, the costs of translation failures can lead to loss of reputation; hence, effective communication –is an increasing priority. The final point here is to keep an eye for the quality of your translation, so it does not turn your reputation in a different direction.
3. Better Conversions
Buyers prefer to be addressed in their native language. Having multilingual listings means that you can convince more customers to purchase your products. According to a recent study conducted by Common Sense Advisory, businesses that had this information translated were 2.67 times more likely to see an increase in their revenue. It should not come as a surprise since 72.4 % of online buyers reported that they were more inclined to purchase a product if the information was available in their native language. Also, 56.2 % of those surveyed said that if they were able to read the information in their language, it was way more of a critical purchase determinant than the price itself
How can you improve your translations in three ways?
According to recent research, about 70% of respondents admitted that website translations are not always correct, and even confusing at times. The main reason is a lack of cultural understanding, which brings us to the conclusion that it is crucial to invest in this feature at a more advanced level. To address the issue, we present you with a short, but useful list of tips that you can use as extra caution steps:
1. Become local
One of the ways to attract customers from the specific overseas markets is to create a localized Top Level Domain (TLD) for each language or country. When buyers are searching on localized search engines, a local TLD helps to improve the search ranking of the site. Based on Chris Liversidge's analysis, local users are more inclined to click on a website page that is lined up with their company. For instance, an Italian speaker searching from Italy using Google.it is more likely to click on .it TLD result than others.
2. Consider the selection of your keywords
Make sure that your keywords, affecting the visibility of a website (SEO), are accurately researched for each market that you want to reach. Also, it would be beneficial to learn more about the effective keywords of your local competitors and use more specific native terms. Finally, test and analyze these keywords. It will pay you back!
3. Start small, grow big
Being ambitious might be a positive driver for your business; however, for this time, start by offering a limited list of products when first launching your website abroad. Take your time and watch how your e-commerce business is doing over in a new market. Once you see the positive tendency, move to the next step and add to the inventory.
What does it mean for you?
Hopefully, you have picked up some key ideas that will help you to improve your overall e-commerce business and reach new markets.
The cross-border e-commerce market is rapidly and inevitably expanding and you, as a seller, has to know how to manage its new demands

The right marketplace tools empower you to support a growing buyer, endorse product diversity, and increase revenues. Translation service is among the top value-adding features on marketplace platforms.

You can always go beyond the basic translation service and improve it by a few useful techniques
Conclusion
More and more brands and retailers spend substantial resources to address the multi-language aspect within their sales networks. However, for our clients, this should not be an issue. As many of you make sales across multiple European countries, it is required to supply your listings in different languages. To facilitate this requirement, ChannelEngine.com offers the option to translate source information by using external automated translation services like Google Cloud Translate, Deepl, and many more will follow soon.
If you are ready to achieve greater success and increase revenue, reach out, and contact us for a demo to sell more on international marketplaces.