20 December 2019
Q&A session with the marketplace expert Jorrit Steinz: "Online Marketplaces: Major threat or huge opportunity?"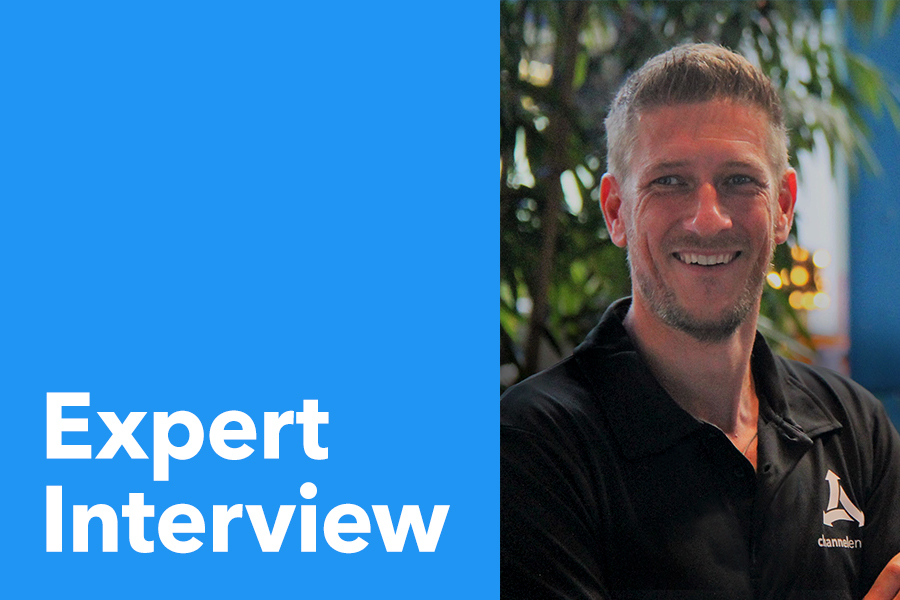 During Intershop Inpulse 2019, Jorrit Steinz (CEO & Founder of ChannelEngine.com) participated in the interactive expert panel. Together with Benjamin Storm (Head of Partner Management, Mercateo) and Matthias Müller (Director Product Marketing, Intershop), Steinz discussed crucial aspects of selling on marketplaces, development of vertical channels for specific product groups, and pay-offs of starting a marketplace yourself.
Q: Can you tell us more about the transition of the traditional way of selling into the platform business?
Steinz: There have been many changes going rapidly in the last few years. When Amazon became an online player, it was the first to offer the platform for other sellers leading to a much bigger business than was expected at that time. Nowadays, when shoppers are searching for a product, they mostly do it directly on marketplaces, especially in the US and many other countries. One of the biggest changes at the moment is that Google is turning into a marketplace. Social media are also becoming order channels with a massive impact on the b2c relationship. For instance, Instagram is turning into a marketplace, and WhatsApp just launched marketplace features as well. Also, there is chat commerce, voice commerce; there are so many different places where people get inspired or see a product and can instantly buy it. Retailers, distributors, and brands need to prepare for selling anywhere using their current systems. For this reason, ChannelEngine partners with platforms like Intershop who can manage your product information and enable you to sell on multiple marketplaces.
Q: What are the chances that the marketplace takes over my product and get it from someone who gives it a better margin? How do I protect my business?
Steinz: If you are selling commodities, like batteries and chargers on Amazon: good luck! They have AmazonBasics, which is their in-house label featuring the bestselling battery in the online world at the moment. What you can still do is making sure you have a unique and desirable product with your own brand. There have been many discussions, especially on Amazon, because they are copying the products. In my opinion, a platform should be a platform without pushing its own products.
Q: What should you keep in mind when you are using cross border marketplaces? What are the differences in Europe? Is one country picking up quicker than the other one?
Steinz: There are big, big differences, especially in the types of marketplaces that are used. Each country has its local hero. Here in Germany, Amazon is quite big. If you go to France, you have Cdiscount and Fnac as the leading players. In the Netherlands, the market leader is Bol.com and Allegro in Poland which is actually 5 times bigger in terms of volume compared to bol.com. So, you have all these local players, but it is a good thing to test the market. You don't have to build the whole platform, so the process is straight-forward. Just plug-in your systems to any of the platforms and start selling instantly. You can promote on the platform, see if it works, and if you get much traction, it's a good indication to expand in those countries with other channels as well.
Q: Is there a huge difference between marketplaces in different countries? Are there higher volumes of sales in France, for example, because people are more used to marketplaces?
Steinz: There are certainly many differences between different countries. As soon as you list something on any marketplace, ChannelEngine gets information about your price and pulls data from the competitor for that same product as well. However, even on Amazon, you see a big difference in pricing between France and Germany. There is also a big difference between return rates. For instance, if you sell shoes, the return rate in one country is much higher than in another country. Finally, the fees can be higher or lower. Some companies start selling in one country and then use another country for their overstock because there are different preferences for dresses, shoes, or home decoration.
Q: Are there any tips to keep my product on top of the list?
Steinz: I would say that for b2c e-commerce on marketplaces, seller-performance is the most important one. It is tied to your promises: if you say it's going to be delivered tomorrow, deliver it tomorrow. If you say it's in stock, make sure it's in stock. Just an example: if more than 2% of your marketplace orders are cancelled before fulfillment, you can face a significant penalty, and there is a good chance you will get kicked out of the marketplace altogether. If you do it properly and your seller-performance is high, it allows you to be more expensive and still win the buy box. Among other key points is the possibility of conversion. So, if someone searches for a specific product, comes to your page and makes a purchase, the sales go up, and you move up in the ranking as well, the faster you grow the sales through effective promotion the faster your sales grow. That resulting Sales Velocity influences how well you're products are found on the marketplaces.
ChannelEngine.com has 15+ years of expertise in e-commerce integration and offers sophisticated integration on more than 45 marketplaces, including Amazon, Bol.com, eBay, Allegro, CDiscount, and over 100 click-and-add channels to reach millions of new customers and to add more channels worldwide every month.
Interested in our help for your company? Book a demo to learn about the best features of the ChannelEngine platform.