22 March 2021
How to start selling on Zalando (PART 1): Preparing for onboarding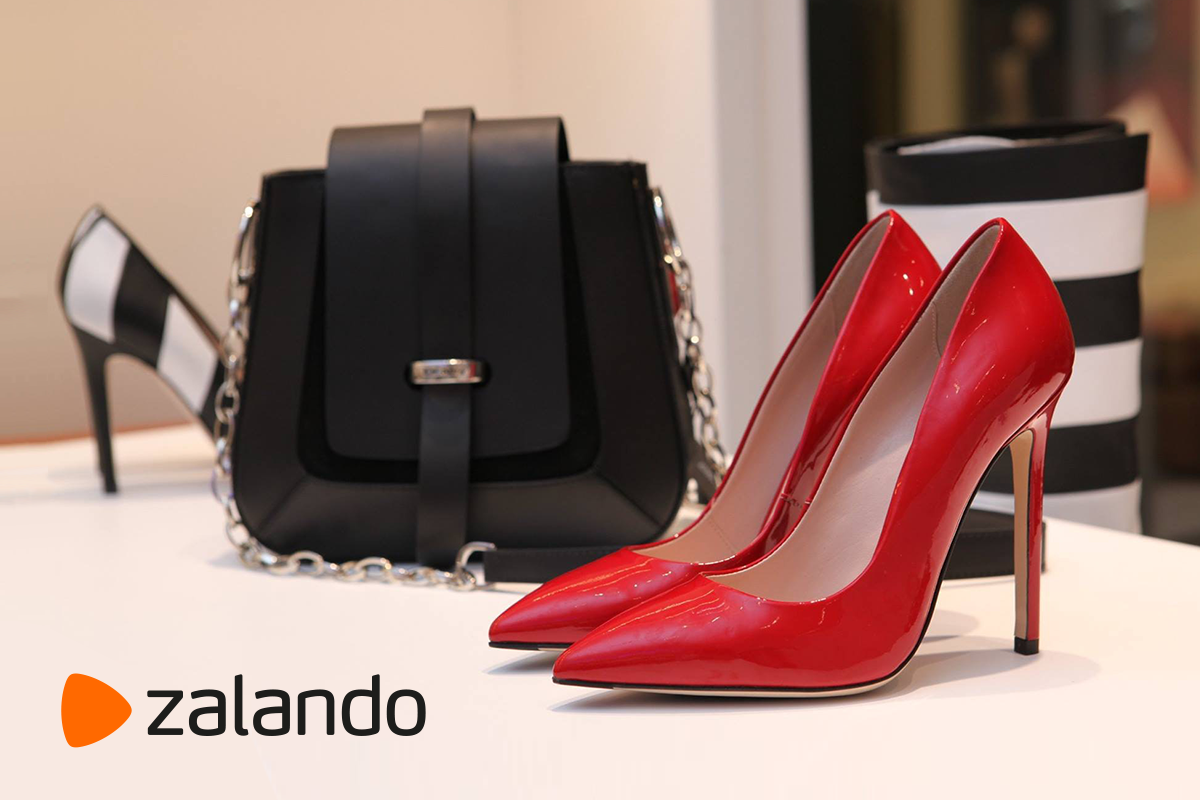 The opportunity of online fashion marketplaces is huge
E-commerce now makes up a hefty 18.5% of global retail revenue, and total sales via e-commerce are expected to be worth $4,900 billion in 2023.
About 58% of these sales already occur on marketplaces, and this share is expected to exceed 75%. Why? Well, quite simply, consumers enjoy the familiar shopping environment. They can also compare prices and enjoy an expected standard of service.
Annual sales growth in the fashion retail segment is 8.4%, and this has been a solid trend for several years. According to projections, sales in fashion items will reach a market volume of $991.6 billion, and the online share of sales within the fashion sector will reach 24% of all sales by 2024.
Among the biggest fashion marketplaces in Europe are:
Zalando EU
Otto DE
Amazon DE
Amazon UK
eBay UK
Zalando is clearly the biggest player, so it should be your priority. With an estimated total revenue of 1.6 billion euros (USD 1.8 billion) in 2019 from within Germany alone, Zalando's sales across the entire European region exceeded a staggering 6.3 billion euros during the same year.
Many shoppers choose Zalando as the place to go and compare products and prices; in fact, 34 million shoppers are registered and actively using the Zalando platform.
Zalando has specific requirements for sellers, including the product information and images. This means a seller needs to prepare themselves and their products before they can start selling properly on Zalando.
Brand readiness: Prepare your brand for selling on Zalando
How do you prepare your established fashion brand for selling on Zalando's marketplace? What do you need to do to make the onboarding and integration process as smooth as possible? How can you get selling ASAP?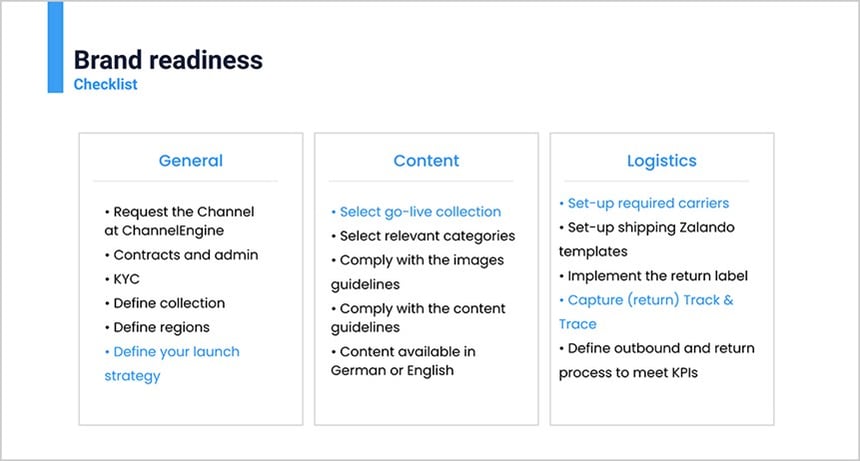 Figure 1. Brand readiness checklist
A number of technical details need to be addressed. ChannelEngine offers valuable information for brand readiness before selling on Zalando and a useful checklist of product details and listings, to make sure you are optimized from the very beginning.
Use our handy step-by-step plan below to get started. Once things are moving, you can fine-tune your processes by following our online guide.
Preparing for onboarding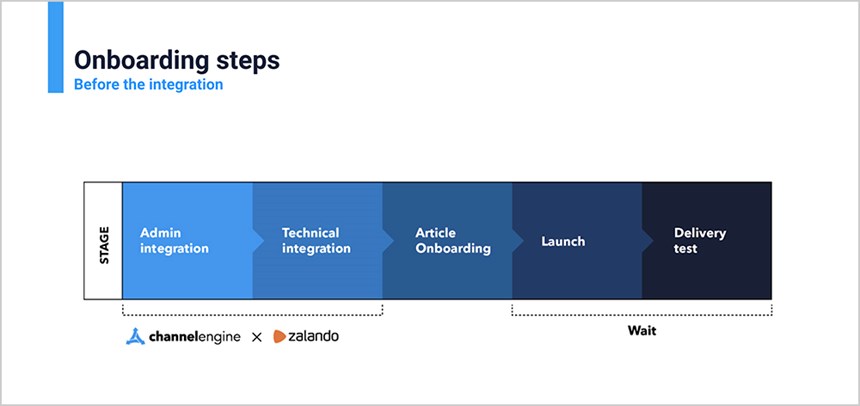 Figure 2. Marketplace onboarding steps
Step 1: Admin integration
This is the very first step before the technical integration of your system with the marketplace via an API connection. Once you start selling via marketplaces, your own administration will work with the various systems. It means that your order processing and returns systems match the marketplaces' requirements and run as efficiently as possible.
Step 2: Technical integration
This step should be effortless, provided your own systems are already running smoothly and are up to date. Whether you use SAP, or other proprietary software, ChannelEngine perfectly connects your own Product Information Management (PIM), Enterprise Resource Planning (ERP) or Warehouse Management System (WMS) to each marketplace. Integration is easy using this tool, so don't worry!
Step 3: Article onboarding
This is the stage where you can make the most impact on your selling success. Doing this properly will save a lot of time later on. When you create your product content, you will need to ensure they follow the guidelines provided.
Step 4: Launch and Test
Take the plunge and get selling. Ensure your operations are running smoothly by doing a few 'delivery tests'. Make a few test purchases from your product listings on the Zalando marketplace, and see what your customers will experience. Doing a few 'test runs' will show you how efficiently your dispatch processes are working and whether you are hitting your delivery time targets.
Making marketplace integration easy and efficient
Getting your business ready to accept (and handle) new sales volumes is already hard work, so the marketplace integration phase shouldn't be challenging. Make things as easy as possible by finding third-party solutions to regular tasks.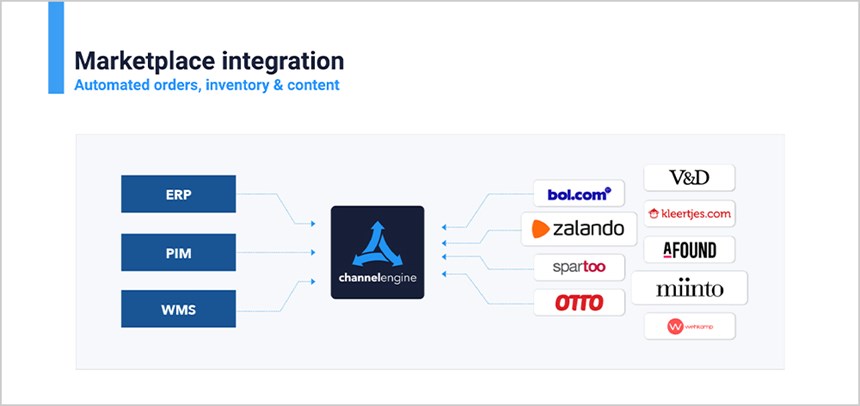 Figure 3. Marketplace integration managed from a single, central system.
Selling through multiple online marketplaces used to be a real headache, but now it is much easier because we have better tools. A smart product feed management at ChannelEngine takes a lot of the work off of the entire process; onboarding, inventory, content optimization, and order processing are highly automated and managed through a single dashboard.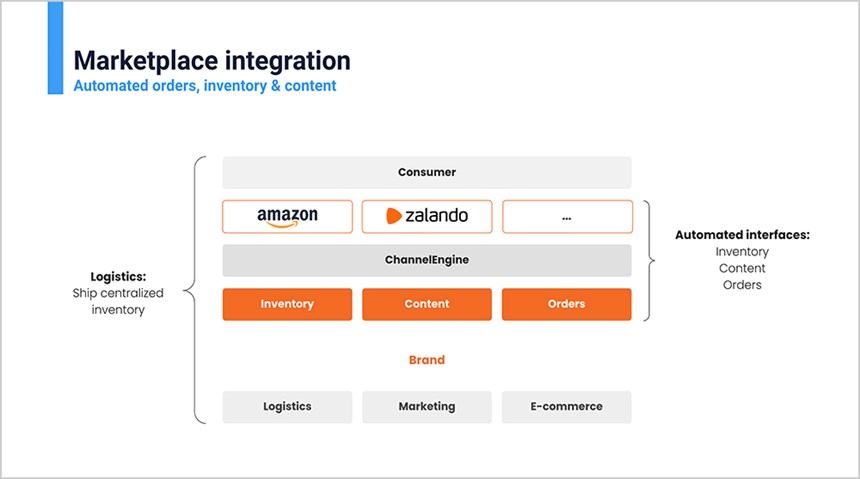 Figure 4. How ChannelEngine's marketplace integration tool can improve efficiency with automation and centralization.
Efficient logistics is a solution too. Timely and reliable delivery will give your customers the best possible experience. Delivery is one of the few things that you cannot directly control - but still get penalized for – so research all the options and choose one that works for your business.
Consider options such as third-party fulfillment as this can take a lot of work off the entire process and make long-term cost savings.
The fashion segment will continue to grow in the next few years, with more than a third of sales going through online channels. Don't hesitate to contact us or request a demo.
Are you interested in more tips on how to sell on Zalando? Check our next article about Content tailoring.
***This article was written in collaboration with our partner. Brandsom provides experienced marketplace consultants to lead and support marketplace integrations and optimizations.