04 October 2022
How to prepare for a holiday season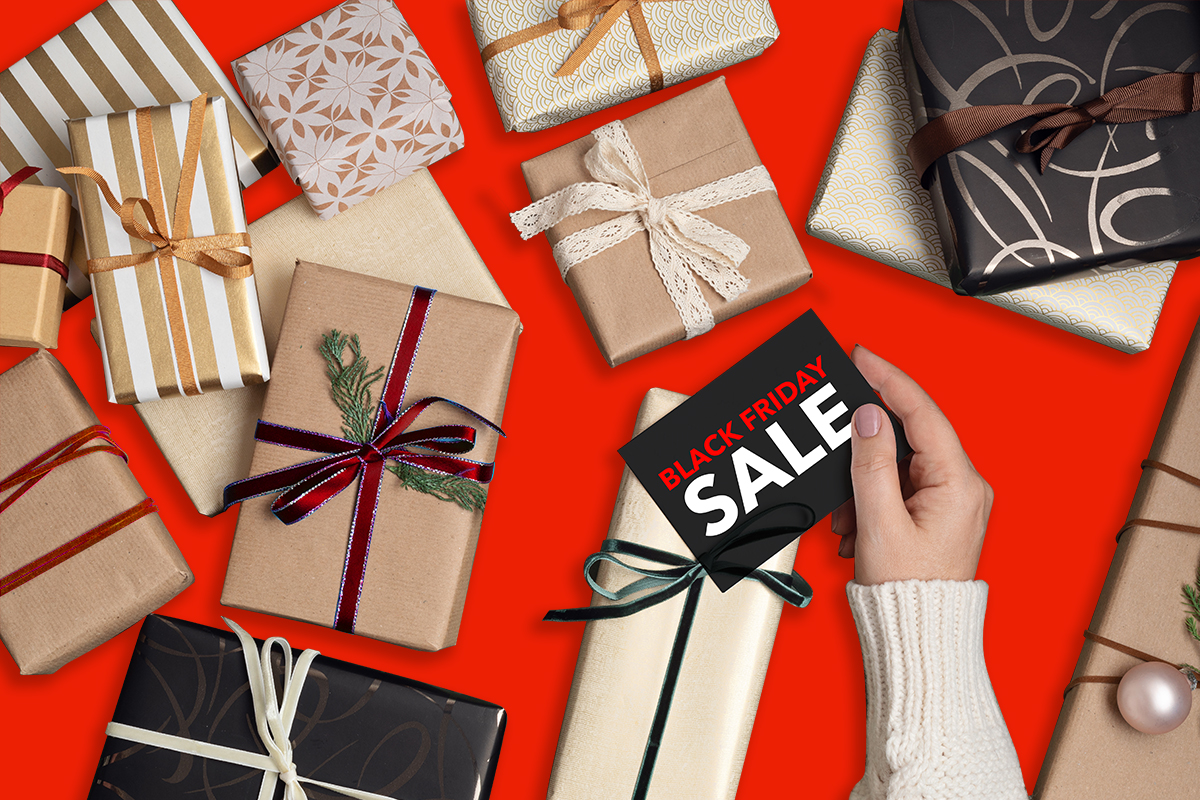 Holiday Shopping Season is Near – Don't Panic!
You already know this, but the holiday shopping season is a critical period in the sales calendar.
Once ruled by regional shopping events, this busy period has become an opportunity for sellers all around the world. Shopping festivals like Single's Day, Black Friday, and Cyber Monday/Week have spread far outside their original domains and are now global phenomena. Cross-border sales continue to contribute to a growing share of the total consumer spend, which can be an opportunity for sellers who choose to take it.
Merchants have much to gain by adopting a global holiday season outlook – it can help them capture numerous customers who are primed to buy.
However, as with so many things, success comes from good preparation.
The pandemic year of 2020 was a standout year for holiday sales - jumping 32% from the same period in 2019, while 2021 showed more steady growth of 8.6%. Preparing for this furious trading period has become an obsession; competition is stiff, and expectations from the consumer are at a fever pitch. Everything must run perfectly. Promotions start even earlier each year, which can cause sellers a sense of panic: Is it too late to prepare?
November Madness: A global phenomenon
Despite its wholesome qualities, Thanksgiving has become the 'starting pistol' for the holiday shopping season – starting the following morning on Black Friday.
This formidable day of ruthless shopping, sharp elbows, and cut-price deals has now spread far beyond its original home and timespan. Black Friday was the main event, with all the action taking place in physical retail stores. Now, just 31% of consumers prefer to shop in-store on Black Friday (because of the 'excitement'). Instead, online shopping rules the day, and holiday shopping has become a digital experience lasting several days.
Almost everyone is aware of the Black Friday and Cyber Week sales events in the European market. Meanwhile, on the other side of the planet in Australia, Black Friday and Cyber week have overtaken Boxing Day (December 26th) as the nation's biggest days for online shopping. In fact, 2021 was the first year Black Friday sales in Australia exceeded the traditional Boxing Day shopping event. Figures from Australia Post show that November sales in 2021 were 13% higher than the previous year, delivering 21 million parcels to Australian consumers during the month.
Fig 1. US ecommerce sales are still a small proportion of global ecommerce, suggesting that there's plenty of room for growing international sales during the holiday period. (Source: Statista)
11/11: The growth of Single's Day
Yes, Black Friday is no longer the beginning of the buying frenzy. Today, holiday shopping is kicking off even earlier, as more countries embrace Single's Day (on November 11th). Thanks to the success of Single's Day, a new host of 'double digit' sale events are emerging in Southeast Asia (SEA), including 9/9 (September 9th), 10/10 (October 10th), and 12/12 (December 12th), adding even more spending onto the end of the calendar year. However, none of these quite match the popularity of Single's Day, the biggest shopping day in the world. In 2021, JD.com and Alibaba took a combined $139 billion in revenue on this day, accounting for 5.2% of China's total ecommerce sales for the whole year.
As holiday shopping has grown into an international buying frenzy, savvy merchants would be wise to capitalize on this global phenomenon.
Let's start by looking at what we can learn from the last few years, focusing on Black Friday and Cyber Monday/Week.
Lessons from 2020 and 2021 Cyber Week (& Cyber Monday)
2020 was an incredible one for ecommerce, and the Holiday season was no exception. The total online spending during the Holiday shopping season grew by an amazing 32% in 2020.
2021 was a record-breaking holiday season and the first time the US ecommerce expenditure exceeded $200 billion. As the oil price recovered in 2021, this added to costs, resulting in less aggressive discounts. Supply chain issues also helped merchants to achieve better prices on limited stock. As a result, the average discount was only 9% in 2021, compared to 14% in 2020.
Discounting was not evenly spread across all categories – certain items that were heavily discounted in 2020 were more confidently priced in 2021. Electronics, for example, were discounted by 21% on average in 2020 but only 8% in 2021. Meanwhile, Toys were sharply reduced in price in 2021 compared to the previous year.
Looking at the 2022 Holiday season, we can see that these factors remain highly pertinent: Inflation and supply chain uncertainty are still major influences due to continued international tensions.
As a result, merchants may rely less on heavy discounting to achieve fantastic sales, but stock availability will be a concern. Preparation around logistics and supply will be crucial ingredients for a successful 2022 holiday season.
Fig 2. While holiday sales are growing each year, they continue to make up about 27% of sellers annual revenue.(Source: Adobe, Statista)
3 Top Tips – in case you're in a real hurry
Win the Buy Box
Winning the Buy Box should be a priority for sellers – especially during the holiday shopping season. The 'Buy Box' is the featured offer that marketplaces like Amazon and Bol.com put immediately in front of buyers when they view a marketplace item.
The largest marketplaces are the first stop for many consumers as they start their shopping journey. Amazon has won the greatest share of the Black Friday/Cyber Week spend for two consecutive years, capturing 17.7% of the overall spend. By winning the BuyBox spot whenever you can, you can give your items the best visibility on popular marketplaces like Amazon.
Using the ChannelEngine repricer tool is one key to success for any marketplace. Simply using this tool can enable sellers to gain the BuyBox position 50% more often. To win the BuyBox position, sellers also need to pay close attention to Pricing, Availability, Fulfillment, and Customer Experience. This needs to be done all year to keep your customer feedback as consistent as possible.
Data from ChannelEngine clients shows that sellers using the ecommerce and marketplace management suite have an advantage.
While market data shows that the holiday season makes up around 27% of the annual revenue for the average ecommerce retailer in the US, ChannelEngine clients take 66.5% of their annual revenue in November alone. This indicates that ChannelEngine clients might have a solid competitive advantage at this critical time, and winning the BuyBox is part of this.
Look after your staff
During the busy holiday period, your staff will work at 125%. Perhaps more. There are many reasons to keep your staff happy and motivated during this time. Happy workers are often more efficient, ensuring that your customers receive the best shipping times, fewer errors, and the best customer service.
If workers are happy, they are less inclined to call in sick. You need every hand on deck to have a successful season.
Motivating workers with prizes, treats, music, and positive vibes can all have a tangible impact on operations. Do what you can to make sure your staff feels valued and inspired.
Conquer the mobile experience
Smartphones have the lowest conversion rate of any device and the highest rate of cart abandonment. Despite this, smartphone users accounted for 42.4% of Black Friday revenue in 2021, which is a 2% increase over the previous year.
The lesson here is that consumers want to buy with their phones, but it needs to be easy.
Fig 3. Smartphone users are the most likely to abandon shopping carts, showing the importance of first-class mobile experiences. (Source: Shopify)
A superior mobile experience can make a huge difference. You can exercise some control over your website's mobile experience, but sellers rely on the marketplace's smartphone-optimized experience in many cases. Many of these marketplaces prioritize the mobile experience for their customers. Social selling platforms like TikTok Shop provide an exceptionally mobile-friendly shopping experience. Sellers would be wise to consider leveraging mobile-first platforms to reach these customers.
As marketplaces take such a massive share of the overall sales revenue, their optimized mobile experiences can help sellers secure their market share during the holiday season - with comparatively little extra effort.
Got a moment? Win cyber week with these 11 tips.
There are probably lots of items on your list already, but preparing for the holiday season shouldn't be a source of worry. See it as a fantastic opportunity to give your operations a regular tune-up to ensure it runs optimally.
Here are 11 more tips to get your ecommerce engine running at top efficiency:
Reduce Service Burden – Reducing the load being placed on human customer service agents is valuable throughout the year, but especially at busy times. Smart automation solutions can help take care of email notifications, live help, and more.
Lubricate Your Fulfillment – Use hybrid fulfillment to ensure sales continuity in case of stockouts. Third-party logistics (3PL) providers can take the strain during busy times, especially for popular items. Get stock shipments early to international 3PL nodes (important for markets like Singapore, Australia, New Zealand, etc.).
Offer More Shipping Options – This makes customers more confident and can affect your 'BuyBox' position too. Consider options like 'free' shipping, which makes customers more likely to buy. Free shipping is a significant influence for 49% of Black Friday shoppers, while 36% are motivated by deals.
Discounts and Pricing - Use smart tools that keep you 'in the shop window' without risking your margins. The ChannelEngine repricer tool maintains your predefined margins but also ensures your pricing stays as competitive as it needs to be. Discounts can be useful, but they aren't everything. 43% of US consumers prefer to pay $20 more for something from a small business rather than save the same amount from a larger retailer.
Optimize Your Assortment – Make sure your product information is up to date, and your assortment is optimized. Consider the power of complementary purchases, and create gift sets – these can be given a unique SKU, which makes them impossible to compare. Ensure image quality is top-notch and that titles are descriptive (including the brand name!) so they're searchable.
Contingency Planning – Be prepared for supply disruptions. Have email templates ready and solutions to hand. Consider the possibility of wild price swings, rising inflation, civil unrest, or power outages.
Payment Options – Offer the most comprehensive range of payment options, and offer Buy Now Pay Later (BNPL) options like Klarna or Afterpay when available. BNPL orders grew 479% from 2019 to 2021, which will continue to be popular while prices are still rising. Make it easy to pay via mobile, too – this is a preferred device for shopping.
Promote Early – Holiday shopping starts earlier than ever, so get out there with your email campaigns and see how you can participate in marketplace promotions.
Backend and Fulfillment – Set up everything so your backend operations are running smoothly and that fulfillment is problem free. Look carefully at your planned replenishment intervals, stock levels, and staffing, and make sure you allow a moderate buffer above your expected demand. Set up options for 3PLs and BOPIS as early as possible so that you can work out any kinks early.
Social Commerce – This is increasingly important. Promote on social media, and use conversations and engagement to win more followers. There's a whopping 1301.7% increase in comments during this period, so capitalize on this. Direct social commerce is more important than ever, so look at options like TikTok Shop and other social commerce platforms.
Avoid Cart Abandonment – Use clear pricing and simple processes that make it easy for consumers – especially on mobile. For marketplace sellers, ensure shipping rules are applied correctly, as unexpected costs can cause customers to go elsewhere.
Conclusion: Connect to the world's #1 ecommerce ecosystem
The holiday season is a big deal, and sellers are becoming more essential to master this period. Cyber Week is still a valuable target to aim for, but the growth of the holiday shopping season means that a broader, more global strategy may be needed.
You cannot control some things – the economy and supply issues are undoubtedly good examples. But the things you can control certainly can make a difference.
Connecting to the world's #1 ecommerce ecosystem is a critical step in the right direction. With access to the partner network available from ChannelEngine, merchants can quickly get expert advice, set up global shipping partners, outsource fulfillment, and use state-of-the-art tools like repricing and Customer Service Management. With all of these possibilities, your growing sales get the best support and the best chance of success from the start.
Interested in knowing more about how ChannelEngine can help you conquer ecommerce? Get in touch.