14 July 2022
The 3 Ecommerce trends driving customer expectations – and sales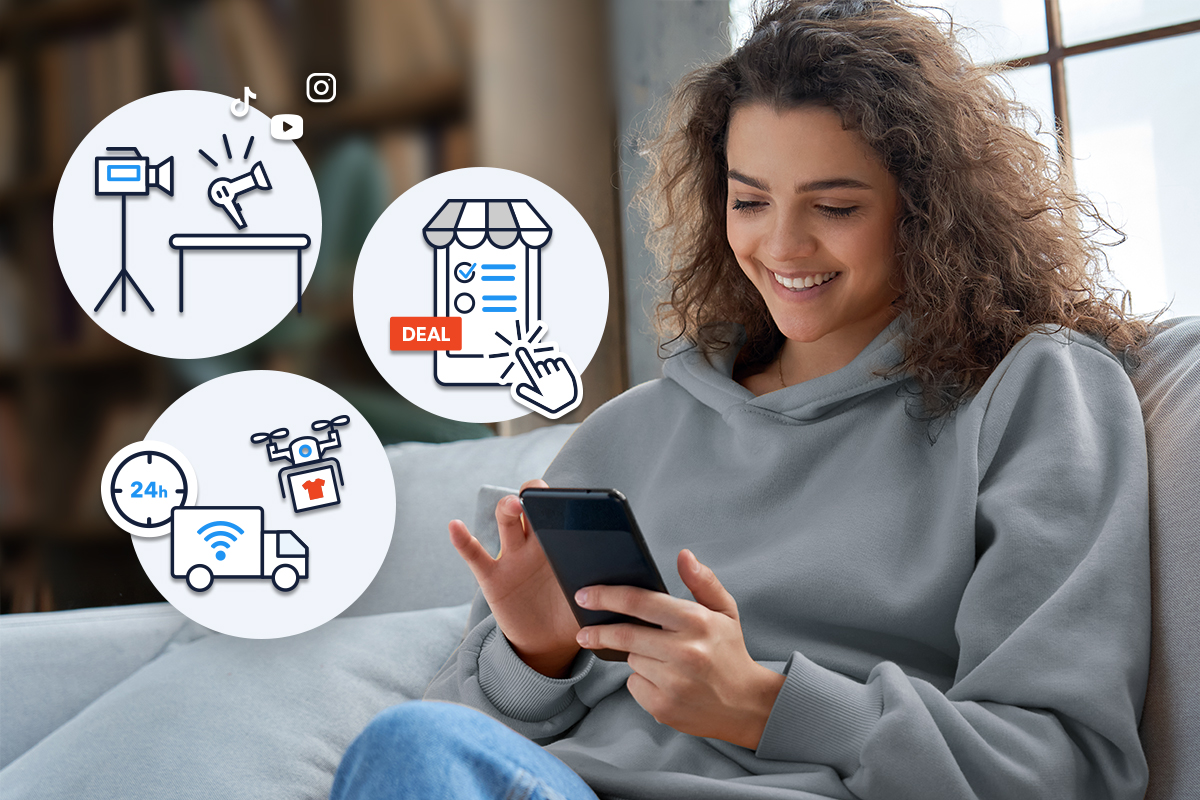 The 3 Ecommerce Trends That Brands and Retailers Must Embrace in 2022
Brands and Retailers today are in a tight spot. This situation is not new - there have always been challenges when it comes to getting the right products into the hands of the consumer. In addition to the constant problem of 'predicting demand,' both brands and retailers have regularly faced the threat of overseas competition and supply chain issues, as well as regional conflicts and run-of-the-mill economic cyclicity.
A decade ago, we could've expected just one of these issues to disrupt operations once every few years. However, in just the past two years alone, we have witnessed all of these phenomena upturn the commerce landscape – leading to a frantic scramble for operational resilience and the emergence of new distribution models.
The most significant ground shift, however, has been the rapid changes in how consumers shop. This is what's leading the market today.
Brands and retailers are racing to catch up. Marketplaces have taken over the customer journey, and there are growing new trends that have developed in the wake of fast-emerging ecommerce technologies - and these are further changing the way consumers want to shop.
However, these trends are not the enemy. In fact, they offer a tangible solution to many of the longstanding problems mentioned above.We have identified three key ecommerce trends that are an opportunity - for any brand or retailer who is willing to embrace them. Driven by a combination of technology and the consumers who use it, these trends influence the way brands and retailers distribute merchandise and serve their customers better. Embracing these trends ultimately leads to a more profitable ecommerce enterprise.
Trend #1: Social Commerce
People love to shop online, and they love spending time on social media. Globally, the average person spends nearly 7 hours online every day, and in 2022 we will each spend about 2 hours 27 minutes just on Social Media.
The result? A growing preference for shopping directly on Social Media apps and channels: Social commerce.
A growing number of social media channels are starting to accept payments and adopt marketplace models, becoming thriving platforms for trend-fuelled retail.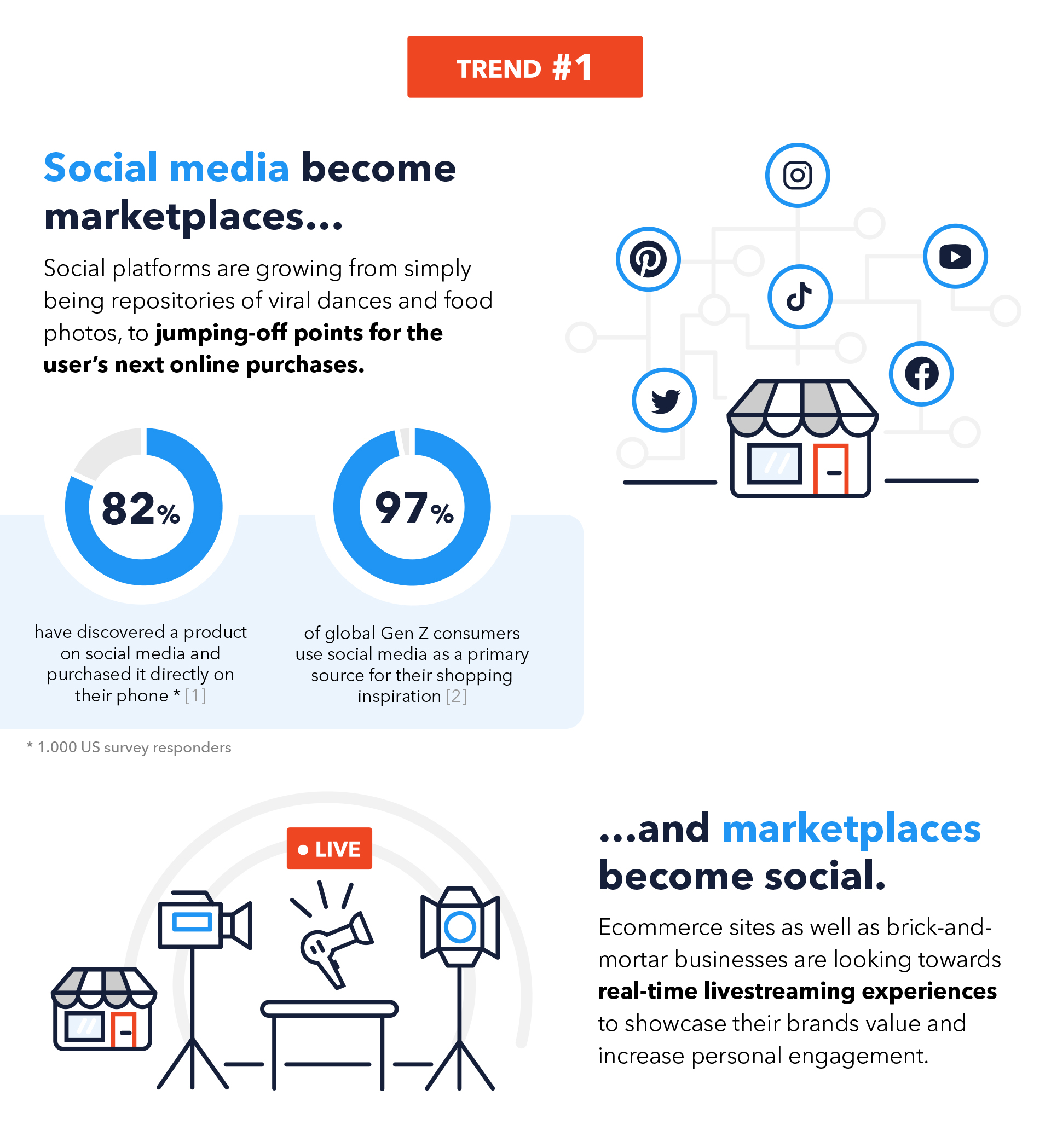 Fig 1. Social media channels are adopting marketplace models - and vice versa.
Many of these social media channels are already offering social commerce. Marketplaces and ecommerce platforms are following this trend by increasingly incorporating social media-like elements into their offering to provide the social experience many shoppers prefer.
Social commerce is particularly prevalent in the 'high-spend' younger market segments. The UK is one leading country in this regard, and about one-third of 18 to 34-year-olds in the UK said they had made a purchase directly from a social channel in the past six months. This trend is even more pronounced in India, where 41% of 18 to 34-year-olds and 44% of 35 to 54-year-olds are recent social shoppers, and in mainland China, some 46.4% of internet users make purchases on at least one social platform.
This trend is quickly growing in popularity. Leaders in social commerce include TikTok Shop, which is active in 7 regions in Asia, and the UK, and Instagram Shopping, as well as Amazon's ongoing pivot towards social commerce, Amazon Live. The latter is still in its infancy, but it follows a strong customer-led trend, and it's one to watch.
Behind this broader trend is the desire for consumers to gain a deeper level of brand experience. We can trace this back to the growth of 'unboxing videos' and featured product placements in influencers' social media posts. Social commerce is simply a natural development of this phenomenon; it helps consumers to find products and ideas that match their own lifestyles and aspirations - in a fun and engaging way.
Trend #2: Changing delivery expectations: Drones and 3PL/4PL to the rescue!
The customer wants it, and they want it now. Today, the preoccupation is with speed and availability. This expectation was originally formed during the pandemic, but it has stuck around. In 2020, a massive 43% of online consumers in the US regarded the offering of fast delivery from immediately available stock as the most important quality when deciding to make a purchase. Same-day delivery is now a common request.
This trend is global, and it has stayed constant. In their 2022 Consumer Insights Survey, PwC revealed that 43% of global consumers still find the unavailability of an item to be one of the most significant negative impacts on an online shopping experience, and 29% would switch where they shop to get the item they want.
Drones
Drone delivery is helping to meet these urgent customer demands. One trailblazer in this field is the leading online marketplace JD.com. They started using drone delivery as early as 2016 to help deliver products to hard-to-reach remote areas in China for the Singles' Day promotional period.
During the coronavirus pandemic, JD.com's drone fleet became indispensable. The fleet delivered both essential supplies and disinfection equipment to residential buildings that were in lockdown. JD.com's delivery robots can autonomously operate within a 5km radius while carrying loads of up to 30 parcels, with a combined weight of 10kg.This market segment is expected to grow globally, especially once Amazon's Prime Air delivery service launches. From 2020 to 2030, growth in drone-delivered parcels is projected to be in the region of 53.8% (CAGR), reaching a market share of $39 billion USD in 2030.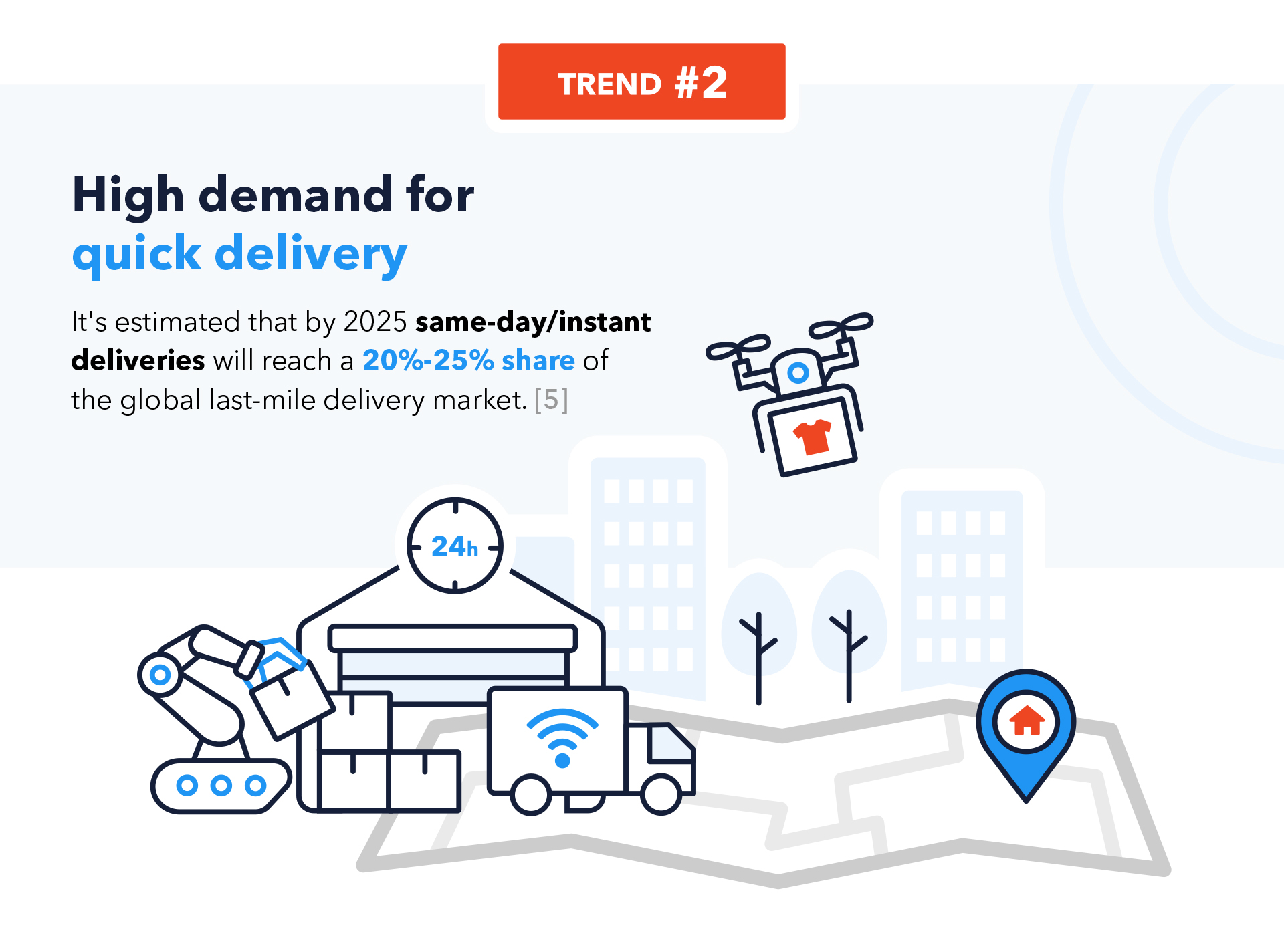 Fig 2. Consumer expectations for delivery are developing fast. Rapid delivery is becoming the norm.
3PL and 4PL to extend your reach
Last-mile delivery is an area that many retailers and brands struggle with – especially when they are expanding into new markets. To address this need, there is a growing preference for sellers to work in close collaboration with expert partners who can fill all the gaps and optimize the entire operation.
This is where 3PL and 4PL come in. Third-party logistics (3PL) partners enable brands and retailers to access the opportunities of cross-border selling and achieve last-mile delivery in locations where they have no offices or warehouses of their own.
By providing warehousing and logistics support, a 3PL partner creates a 'bridge' for companies to gain broader and deeper market access. Going one step beyond 3PL, a fourth-party logistics provider (4PL) offers a fully managed, 'one-stop shop' for sellers. It includes the optimization of assortments, rationalization of inventory, and supply-chain management.
According to logistics partner Zee.co, 4PL offers sellers who want to extend their reach:
"An easier solution for trading across borders. A 4PL allows a seller to deal with one company, one contact, for solutions and services they would usually get through 3 or more companies…By using a 4PL, brands can leverage deep relationships with local customs teams, as well as local fulfillment centers to ensure that the goods get cleared into the foreign market and then packaged, handled, labeled, and delivered to the end consumer in a seamless manner."
This service represents a total unburdening of the fulfillment side of the ecommerce opportunity – one that leverages expertise and local knowledge to gain global reach. Logistics partners like these could potentially be an accessible entry-point for utilizing drone delivery in the future, once it is more widely available.
Trend #3: Hyperpersonalization
Ecommerce gives the customer more choice than ever – especially on marketplaces and other platforms. However, too much choice can be a bad thing.
When given too many options, potential shoppers can get confused by the overwhelming number of different, often irrelevant, possibilities. This 'choice paralysis' leads to a fatigued customer, abandoned carts, and missed opportunities.
Thankfully, ecommerce also gives merchants the unparalleled opportunity to accumulate a lot of data about the customer. These are then used to feed our final trend: hyperpersonalization.
Hyperpersonalization doesn't sound like a good thing, but it is. It brings to mind the invasive, total surveillance seen in the movie Minority Report and the creepy automated suggestions and advice that could come from it.
This situation is not what merchants should aim for. Instead, the ecommerce environment needs to tread that fine line between creepy and helpful. It should seek to narrow-down options enough to relieve the choice paralysis while serving a selection of relevant suggestions or promotions.
So, how can brands and retailers take advantage of the benefits of hyperpersonalization without crossing the line? According to Deloitte, this is best achieved by:
"…creating custom and targeted experiences through the use of data, analytics, AI, and automation. Through hyper-personalization, companies can send highly contextualized communications to specific customers at the right place and time, and through the right channel."
Advanced personalization has proven beneficial effects for both the customer and the seller. Customers are delighted by receiving timely and relevant content or offers to anticipate their needs.
Retailers who employ advanced personalization can achieve sales increases of around 32%, according to Fresh Relevance, which offers a plug-and-play solution for retailers and brands. By meeting customers' needs, brands and retailers increase their conversion rate and the total spend per session.
There are numerous strategic partners, like Fresh Relevance, who can instantly create this capability for brands without needing to invest in proprietary algorithms or a whole new technology stack. Other possibilities include Dialogtrail, which helps create customized offers and bundles; Ve, which offers a virtual shopping assistant; and Adoric, which helps manage personalized campaigns.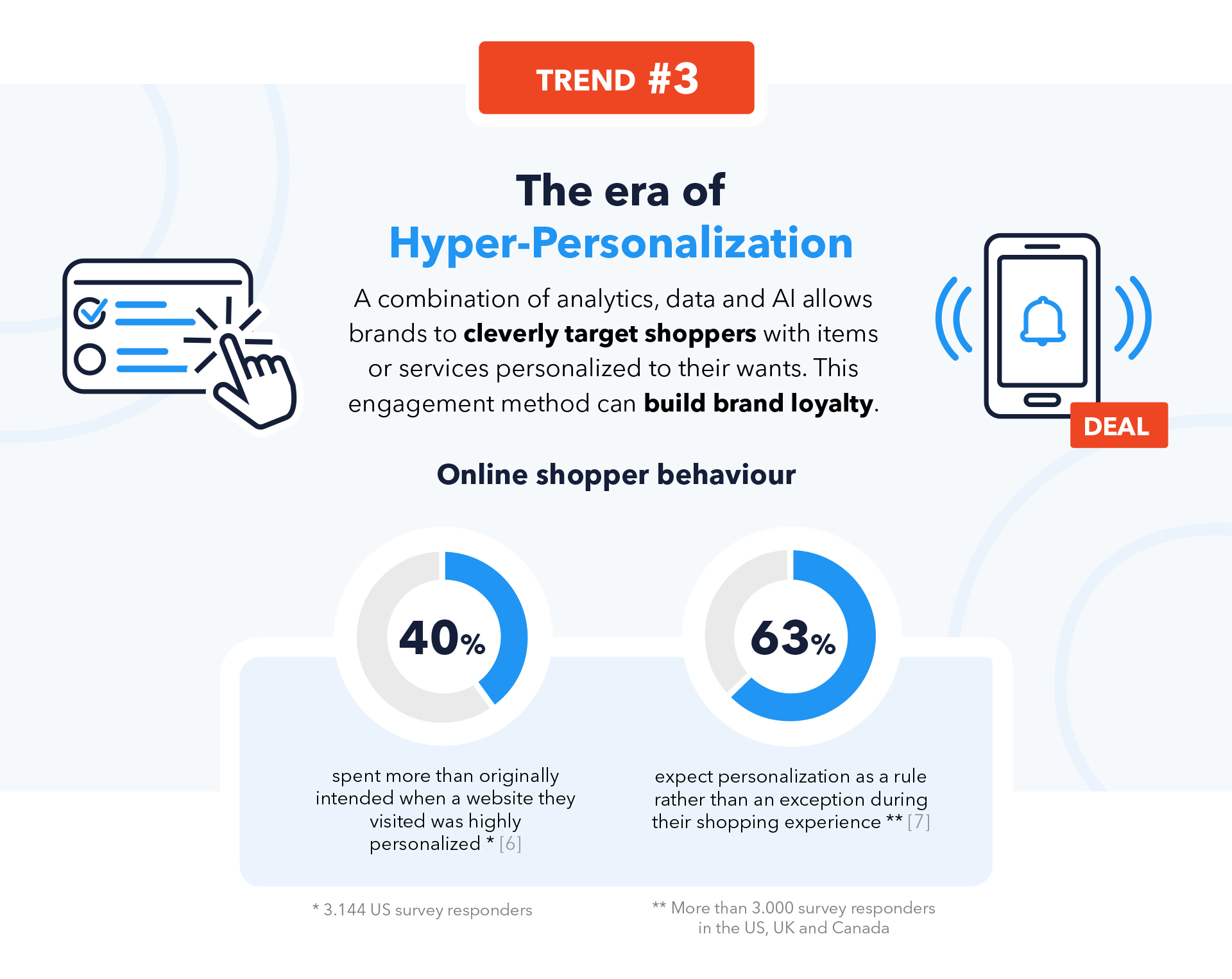 Fig 3. Hyperpersonalization helps overcome 'choice paralysis' by guiding customers quickly to the purchases they really want.
Solving the technical challenges of implementation
By embracing the three trends above, merchants have an incredible opportunity to serve the customer better and make more money. However, both Brands and Retailers can only excel when they capitalize on their strengths.
The simple answer is: Don't try to do it all yourself.
Instead, brands and retailers that use partner power can gain all the advantages from these ecommerce trends without the headache and cost of developing the technological capabilities in-house.
Connecting to and integrating with all of these partners can be relatively straightforward - with some help. The complexity of social commerce, advanced logistics solutions (including 4PL), and hyper-personalization can all be orchestrated and managed with the support of an experienced integration partner like ChannelEngine. With the ChannelEngine platform, all the elements you need can be brought together and perfectly interwoven with your own ecommerce strategy.
Strategic partnerships allow merchants to extend their reach by rapidly implementing new technologies and trading models with minimal risk, cost, or disruption to existing operations. And that's a win-win for both the seller and consumer.
ChannelEngine has built a global ecosystem of diverse partners, including providers of cutting-edge technologies that maximize sales and optimize operations—interested to learn more? Explore our partnership network.