18 August 2022
ChannelEngine invests $15M in Toronto as part of large-scale North American expansion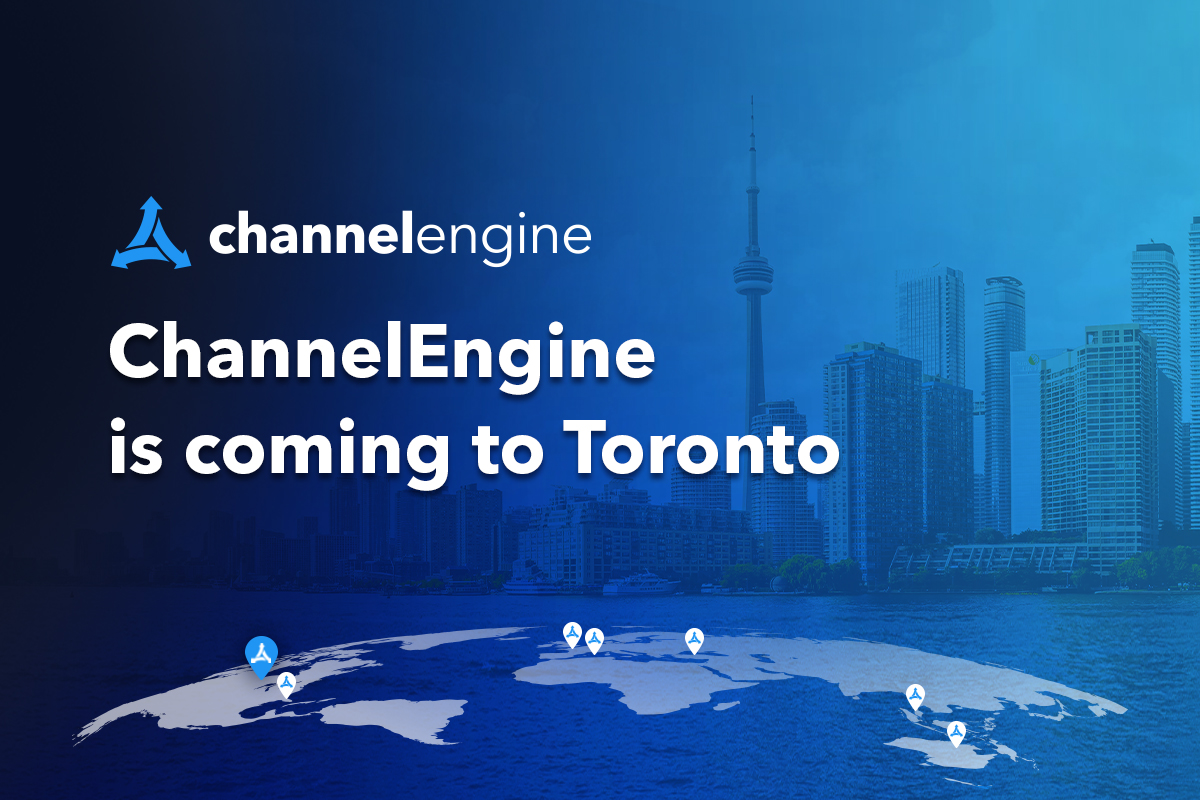 The Dutch marketplace integrator will infuse portion of recent $50M funding into new Toronto office, hiring 100+ staff by 2025 in one of Canada's ecommerce epicenters.
ChannelEngine opens major new North American hub in Toronto, Ontario, Canada
$15M of recent $50M Series B funding round to be invested in new location through 2025
100+ employees to be hired in next 3 years, likely becoming largest North-America hub
Toronto, Ontario, Canada – August 18th, 2022 – ChannelEngine, the leading ecommerce marketplace integrator, is pleased to announce the growing expansion of its global presence with the opening of its prime North American hub in Toronto, Ontario's capital city.
Canada has been increasingly recognized as a global tech giant, with Toronto being one of the fastest growing tech sectors in all of North America. In Canada, it leads the way across every province with almost 300,000 of its nearly 3 million residents working in some technology field. In the first quarter of 2022 alone, Toronto tech companies raised $1.87 billion collectively through new deals and ventures. This, combined with Canada's expected ecommerce market value of over $100 billion by 2025, makes Toronto a natural fit for ChannelEngine.
The new office will be a vital gateway for brands and retailers across North America to seamlessly connect with 200+ marketplaces around the globe through ChannelEngine's cutting-edge Ecommerce and Marketplace Management Suite and vibrant partner ecosystem, designed to help them reach millions of new customers and drive sales.
ChannelEngine intends to hire one-hundred new employees, many from Toronto's deep talent pool, over the course of the next three years. It will direct $15 million USD of the $50 million in Series B funding raised in March of 2022 to support the location's growth and advancement.
"We believe the Toronto office will generate substantial value for us and our customers in North America based on the exceptional ecommerce talent we've seen there already," enthuses ChannelEngine CEO and Founder Jorrit Steinz. "As a tech company, we're keen to support the local tech scene and build strong partnerships in the years to come. I am very excited for the potential Toronto offers as one of Canada's most influential cities in ecommerce."
The city of Toronto has gone out of its way to welcome the arrival of ChannelEngine.
Notes Jorrit, "Through this process, we've had support from a number of organizations in Canada, from Aird & Berlis LLP's guidance through incorporation, the great people at our bank, HSBC, and the amazing advisors at Toronto Global who've assisted our expansion, to name a few. They made us feel a part of the business community before even opening our doors."
ChannelEngine's dedication to working with Toronto talent and the embracing of its tech community has not gone unnoticed by those representing the city's interests.
"Our government is thrilled that ChannelEngine has chosen to expand into Ontario for its North American hub, and we congratulate them on this milestone," proclaims Vic Fedeli, Ontario Minister of Economic Development, Job Creation and Trade. "Ontario's deep talent pool, strong postsecondary institutions, vibrant innovation and tech ecosystem and competitive business costs make our province ideal for investment. ChannelEngine is a welcome addition to our rich tech sector, creating high-quality jobs for our talented residents, and contributing significant economic benefits to the Toronto Region."
Toronto Mayor, John Tory, shares this sentiment while noting the value his city brings to companies like ChannelEngine.
Says Mayor Tory, "Toronto's tech talent pool has experienced the most growth in North America over the past five years. It's no surprise major tech companies like ChannelEngine are choosing to locate here in the Toronto Region, to take advantage of our skilled and diverse professionals and create jobs for our talented residents. I'm thrilled to welcome ChannelEngine to Toronto!"
____
About ChannelEngine
ChannelEngine connects brands, wholesalers, and retailers to the global e-commerce marketplace; enabling the sales of more than 6 million products from 8,100 brands on 200+ sales channels. Headquartered in Leiden, the Netherlands, ChannelEngine has offices in Munich, Dubai, Singapore, Melbourne and New York. The company was founded by CEO Jorrit Steinz, a serial entrepreneur with over two decades of e-commerce and marketplace experience from his previous ventures.