22 June 2021
Ambition alignment, startup evolution and investment red flags with Jorrit Steinz, CEO and founder of ChannelEngine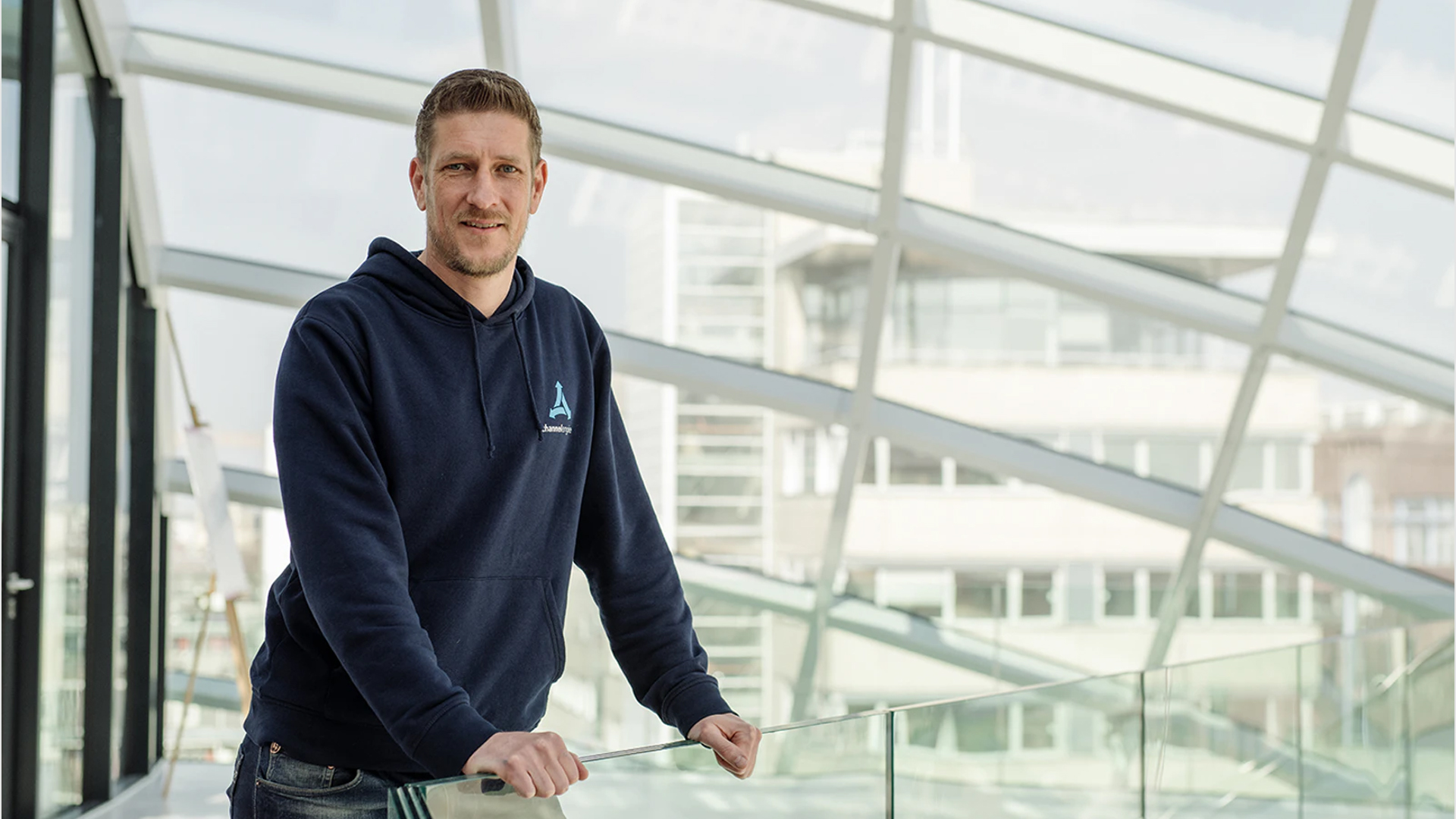 Jorrit Steinz is the CEO and founder of ChannelEngine, a Leiden-based startup helping businesses find millions of new customers by seamlessly connecting them with global marketplaces
"ChannelEngine is a SaaS e-commerce platform that connects brands, wholesalers, and retailers to various marketplaces on a global scale. The idea came around eight years ago, I had run various e-commerce companies, set up various e-commerce infrastructures for retailers and publishers, and ran our own e-commerce stores for 12 years.
"From these stores, we started selling directly on marketplaces like Amazon, but we needed to streamline the process. I wanted my commercial teams to be able to easily add new channels, to apply things like automated repricing, and to exclude and include certain products based on brands, margin, and many other factors - essentially, I wanted smoother integration when making our stock available through these kinds of marketplaces.
"Back then I saw that this would be the future of e-commerce. Being able to use your own back-end systems but having the ability to connect to basically any marketplace by introducing a smart layer in between you and them, which could be easily controlled and updated without becoming dependent on developers."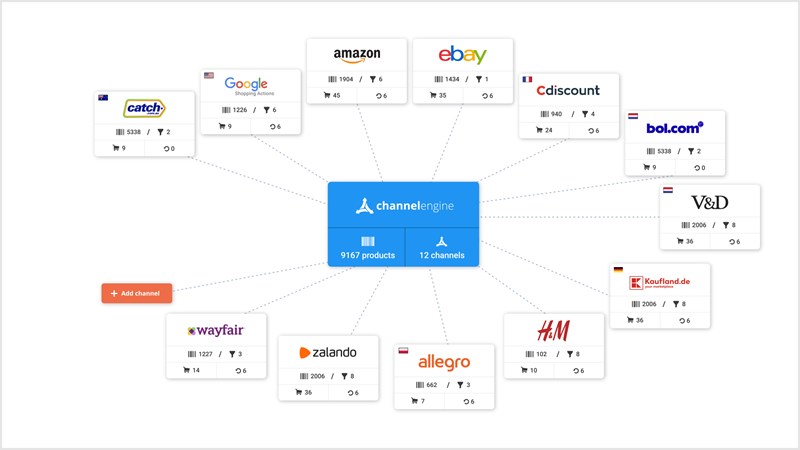 Selling the SaaS software vision to brands
Convincing potential customers why your product will work for them is a huge task facing pretty much any SaaS startup, ChannelEngine was no different in its initial stages.
"I was a bit early in the market when we first got up and running. Back then I approached a lot of brands who initially pushed back and said they only sold to retailers, and retailers regularly told us: 'no Amazon is our competitor'. Luckily, our own stores proved to be great guinea pigs, together with a handful of others and allowed us to prove the concept to customers. So it took a while to fully convince people, but once they've caught on, they'd never want to go back."
Nothing comes overnight
"I've set up multiple companies before and there are a lot of similarities when it comes to building a startup. A lot of being hands-on, doing it yourself, and being a kind of a jack-of-all-trades. That's especially true if it's a new idea, or you're early in the market and you need to convince a lot of people that might not have seen what you're doing before.
"Believe in your own vision, get the right people on board, and start building no matter what others say. Just do it, build it. It always takes three times longer and much more money than what you originally thought, but stick to it.
"I think the most important thing I've learned in any of the companies I've set up, is that patience and perseverance are key. Nothing comes overnight and if you want to do it well, it takes time, money, and dedication to do so.
With that being said, Jorrit did point out that despite the initial hurdles, there are always people out there ready to take a chance on startups.
"I find it positively surprising that there are always customers willing to bet on what you have to offer, even in the very, very early stages. As long as you communicate well they'll stick around. We still have the customers we acquired in the very early days on board now.
"If you communicate well, then you can move fast, and it gives you more of a 'safety net' to make mistakes along the way."
Aligning ambition in the hiring process
Jorrit stresses that as well as ensuring new hires are a good personality and value fit, it's vital that you're clear to candidates about your business' ambition from the moment you meet potential talent.
"For me, it's about not just looking at the resume or what they've done previously, but looking more closely at their personality, energy and drive.
"It's essential to be very clear on your growth ambitions. If you're growing fast, it will suit and energise certain people, but it will completely discourage others as they could be overwhelmed. Be very clear in the interview stage what focus your company has moving forward, what's going to change and how fast it's going to do so.

"So for us, we're tripling the company each year at the moment, which means a lot of changes in terms of organisational structure and that can lead to some pressure. For some people it's energising and offers a lot of opportunities, because they come in for a certain role and can quickly grow a team underneath them. Instead of trying to get ahead in certain fixed structures, there are a lot of opportunities as the business grows."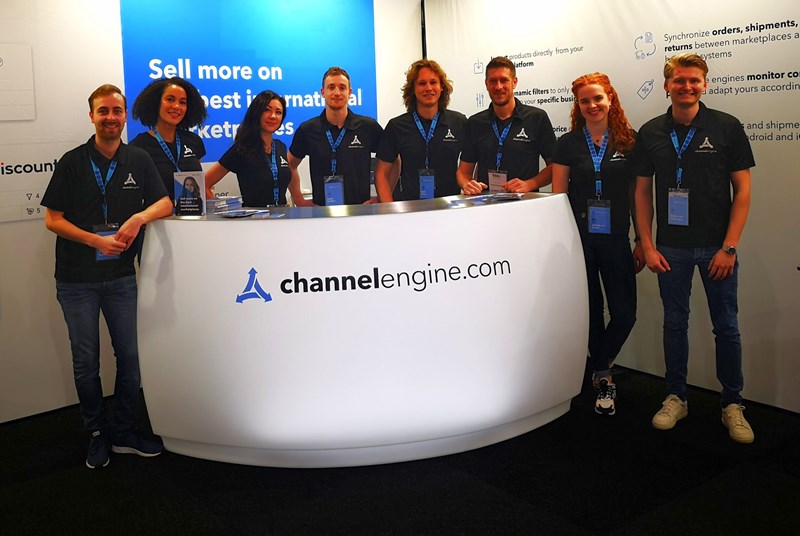 Allowing startup culture to evolve
Placing the focus on clear communication also applies when shaping your company culture. Striking a balance between clearly defined principles and allowing your startup culture to develop as you scale, is imperative when it comes to building a winning team.
"The culture at the start is always a bit different from when you're scaling. When you start it's a small team and everyone has to chip in and cover all the bases. Everything has to be done and there aren't always specific departments to do that.
"However, the core principles, the core values, those will stay the same. I think that's where the founders come in as well. You have to ask yourself what you want in your company. I look for traits like being open, direct, positive, focused, collaborative, non-judgemental, no egos, no status-chasers, those kinds of things when hiring talent.
"If you frequently communicate that, and you hire specifically to suit those values, that will keep your desired culture present. But it's not a fixed thing, it grows. We already have people from 13 different nationalities in our company, so naturally, there are influences from that. Your culture will grow, but it definitely has a specific direction stemming from those core values.
"It doesn't matter what kind of culture or background you come from, looking for open, positive people who don't blame others is essential, and you can find that all over the globe, it doesn't matter where you come from."
Startup funding: Failed to prepare? Prepare to fail
There is no ready-made solution for startups when it comes to seeking funding, although taking the time to fully prepare before speaking to investors is an absolute necessity.
"A very obvious, but incredibly important thing to remember; do it in time. Get to know the VCs before you need the money. Show them what you can do, how the company is growing, and make sure your forecasts are realistic.
"This all means that once you know you need the money, you can show investors the actual proof and provide the metrics that are essential in influencing their decision. So ensure you know what the key drivers of your business are? How long is your runway? Basically, it's about making sure you can show that you're in control.
"Understanding those financials is essential. Really make sure you can explain your business proposition and where you sit in the market. For example, SaaS metrics were hugely important for us when pitching to investors.
"A big thing for me was reading the book The Secrets of Sand Hill Road. I would definitely recommend that because it's written by someone from the VC world describing what their key drivers are. What their benefits and inspirations for investing in you are. Who the limited partners are. How the structure works. What the term sheets are. All kinds of useful information that helps you look at your offering from an investor perspective
"Another big piece of advice I'd offer in terms of funding is focusing on VCs in a specific domain. For instance, we could look at VCs that have a dedicated fund for SaaS or e-commerce, or at least have the experience in the areas in which we want to grow. This means you're not just getting financial resources, but access to relevant networks and strategic advice."
Jorrit also warned against getting caught out by investors who don't necessarily want the same things that your business needs.
"Make sure your goals are aligned. I didn't always know this in advance, but sometimes you're talking to a VC who may be at the end of their fund life. So they invest in you but are then looking for an exit in two years' time, whereas you ideally needed someone for the next ten.
"So only spend time on VCs where you feel there's a definite match. Make sure you know which investors will be on your board too, always ask that question and make sure they're a good fit.
"It's also worth remembering, VCs often initially send out 'analysts' that always appear very impressed with what you do and tell you that you have an awesome product. That can lead to false hope and excitement, before realizing they're only a junior analyst that's trying to get pitches in and fill a quota - so don't get ahead of yourself and think that you've secured the funding."
Avoid being boxed in by customers
While it goes without saying that the consumer is a crucial focal point of any business model, shutting yourself off from a wider audience in pursuit of satisfying one client, can be extremely counterproductive.
"A big mistake, especially when it comes to the SaaS software space, is blindly chasing customer requests simply because they are the customer.
"Don't drop into the pitfall of building software for a specific customer, always build software where the input from customers is changed into more generic steps that can benefit a wider audience.
"One big customer can all of a sudden move on, so always focus on what you know or think is the best solution for a wider spectrum."
Jorrit's startup wisdom
When quizzed on the best business advice he'd been given, Jorrit recalled this: "Anything you ever write about someone or a company, positive or negative, keep in mind that they will one day be able to read it. So always stand by what you write and be wary when doing so."
Remaining on the theme of advice, we also asked Jorrit to delve into his own experiences and share the three key pieces of wisdom he would offer to an entrepreneur finding their feet today.
"Make sure you're entering a market in which you have specific domain knowledge. If you don't have it yet, make sure you're becoming an expert because it's essential if you want to be successful in a specific field.
"Secondly, get the right people on board, with the right energy and who can build with you.
"Finally, focus on your path, don't let yourself be distracted by all the little gems and opportunities along the way. They may seem interesting and may provide some extra revenue in the short term, but they often distract from your bigger picture. So don't lose sight of the main goal. Stick to it with perseverance and focus."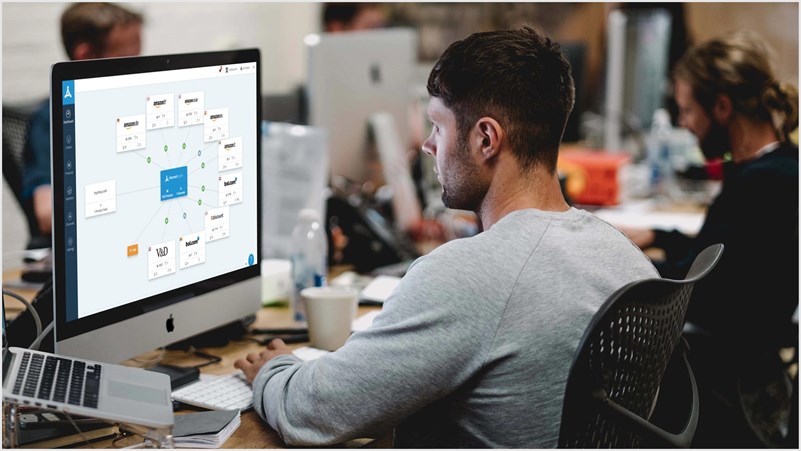 How COVID has revolutionised the modern office
The pandemic's influence when it comes to online ordering has been well documented all around the world, a trend that has supercharged the demand for the kind of SaaS e-commerce software offered by ChannelEngine.
"Business-wise COVID has offered a positive development because we're enabling e-commerce on a global scale, something which has been massively accelerating.
"Operations-wise we were already widely utilizing video calls when it came to sales and meetings. However, we had just moved into a brand new office just before the lockdown, so we haven't been able to use that much.
"We made sure we were having regular routine video calls with each team member, checking how they were doing while stuck at home and seeing if there was anything we could do to help.
"At the beginning of lockdown, we were driving around delivering office chairs, desks, and double screens so people didn't have to just sit with one laptop behind a kitchen table."
And how has the pandemic affected the long-term role of the traditional office? Jorrit predicts a far more flexible approach in the years to come.
"In the future, I think there's going to be a hybrid situation. People will still be coming into the office if they want to, say for group projects or social contact, but there will always be the option to work remotely as well.
"We're going to change the office so some meeting rooms are more like living rooms, little things like that to accommodate this flexibility. We'll also make sure the team has whatever equipment they need to work at home, so they'll always be able to choose between the two."