The top 17 niche marketplaces in Europe
If you're only selling on Amazon, Walmart, eBay or the marketplace giants, you're missing a huge cohort of engaged consumers. In this article we highlight some of Europe's fastest growing niche marketplaces.
Summary:
Niche platforms cater to specific products, engaging motivated buyers. These platforms offer less competition and better integration for ideal customer targeting.
Amazon is usually the very first marketplace our new clients want to start selling on. It's understandable: Amazon is the most valuable brand worldwide in 2023, and in Europe it receives over 1 billion monthly visitors.
But is kicking off your multi-channel strategy with the biggest marketplaces in Europe always the best move?
Not always. Depending on your catalog and growth strategy, it can make a lot more sense to skip over the giants (for now), and start selling on niche marketplaces instead.
What is a niche marketplace?
Niche marketplaces focus on specific product categories, industries, or hobbies, unlike larger one-stop-shop channels. All products listed on a niche marketplace will fit into these more narrowly-defined market segments.
Niche marketplaces attract a smaller but high intent audience: shoppers are actively searching for specialized items. This gives sellers a great opportunity to connect with already engaged customers, looking for sometimes harder-to-find products.
Why sell on niche marketplaces?
What products do you sell, and where do your ideal customers shop? Sustainably-produced furniture, technical outdoor sporting equipment, very exclusive fashion? Amazon won't always be the best channel to establish your presence as a new seller.
Niche marketplaces have a narrower product focus, which means a chance at fewer sellers and less competition compared to bigger platforms.
With marketplace integration software, you also don't have to start with the biggest channels to recoup time or capital spent in building a single integration. You can focus immediately on channels that attract your ideal (and already engaged!) customers.
Top 17 niche marketplaces in Europe:
#1. Colizey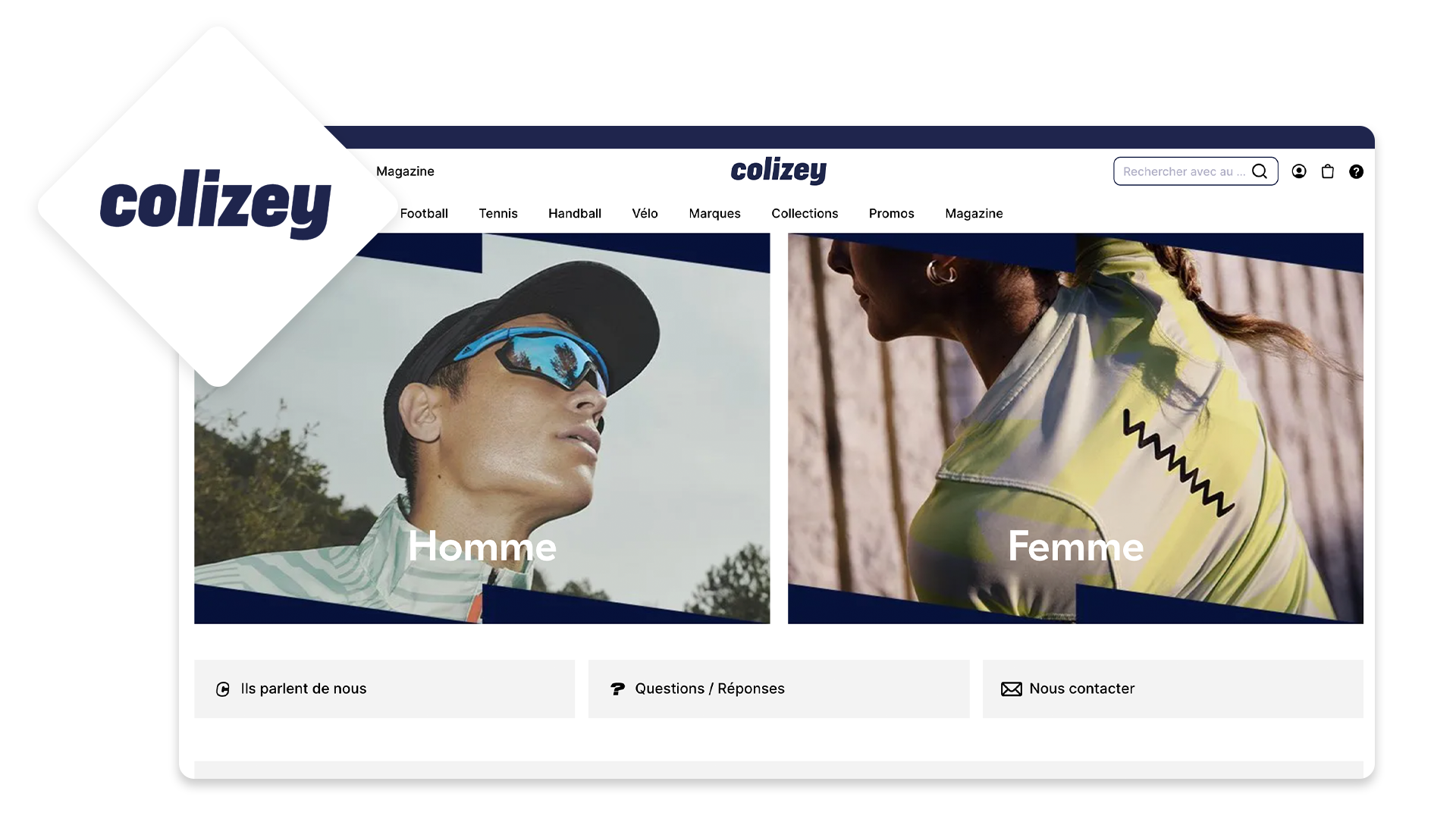 Category focus: Sports equipment, Sportswear.

Special features: Colizey is a specialized sports marketplace based in France. It attracts half a million visitors every month. Over 200 hand-picked sellers offer products from 500+ brands in more than 27 sporting categories. The average order value on Colizey is 145 Euros, and the marketplace is currently working on offering extra merchandising options to let shoppers interact with products in even greater detail. Colizey even takes care of product mapping for its sellers and provides them with a dedicated account manager.

Learn more about selling on Colizey.
#2: Alltricks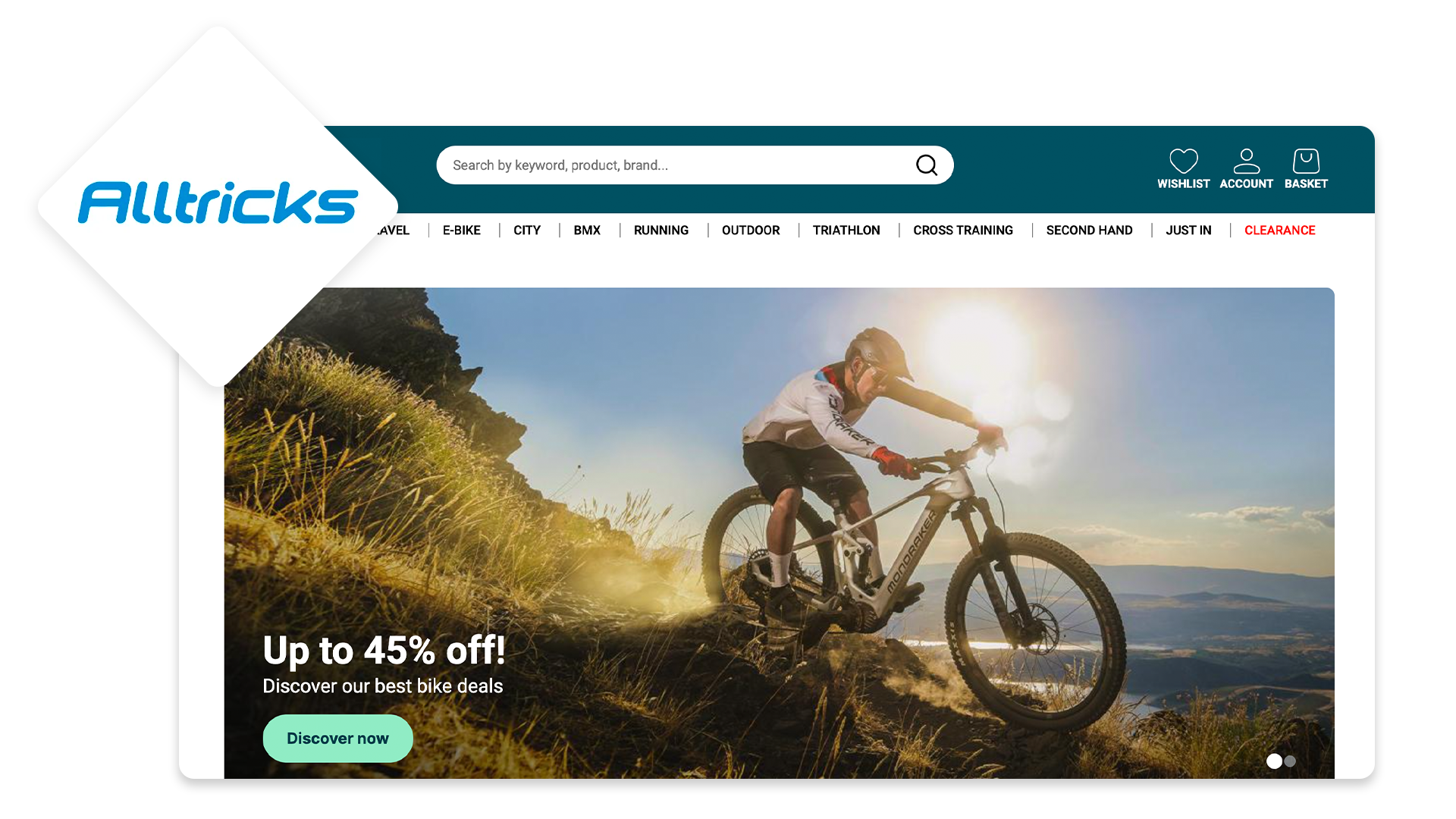 Category focus: Outdoor, Sports, Books, Electronics, Food, Shoes/bags/luggage, Refurbished.
Special features: Alltricks is 'The Outdoor Destination': the first French marketplace dedicated to sports. It receives around 5 million monthly visitors, and offers more than 825 brands across 160,000 products. Alltricks is an official sponsor of large sporting events like the 'Garmin Triathlon de Paris', and 'L'Étape du Tour de France', helping its sellers benefit from additional exposure with a very targeted audience.
Learn more about selling on Alltricks.
#3. TradeInn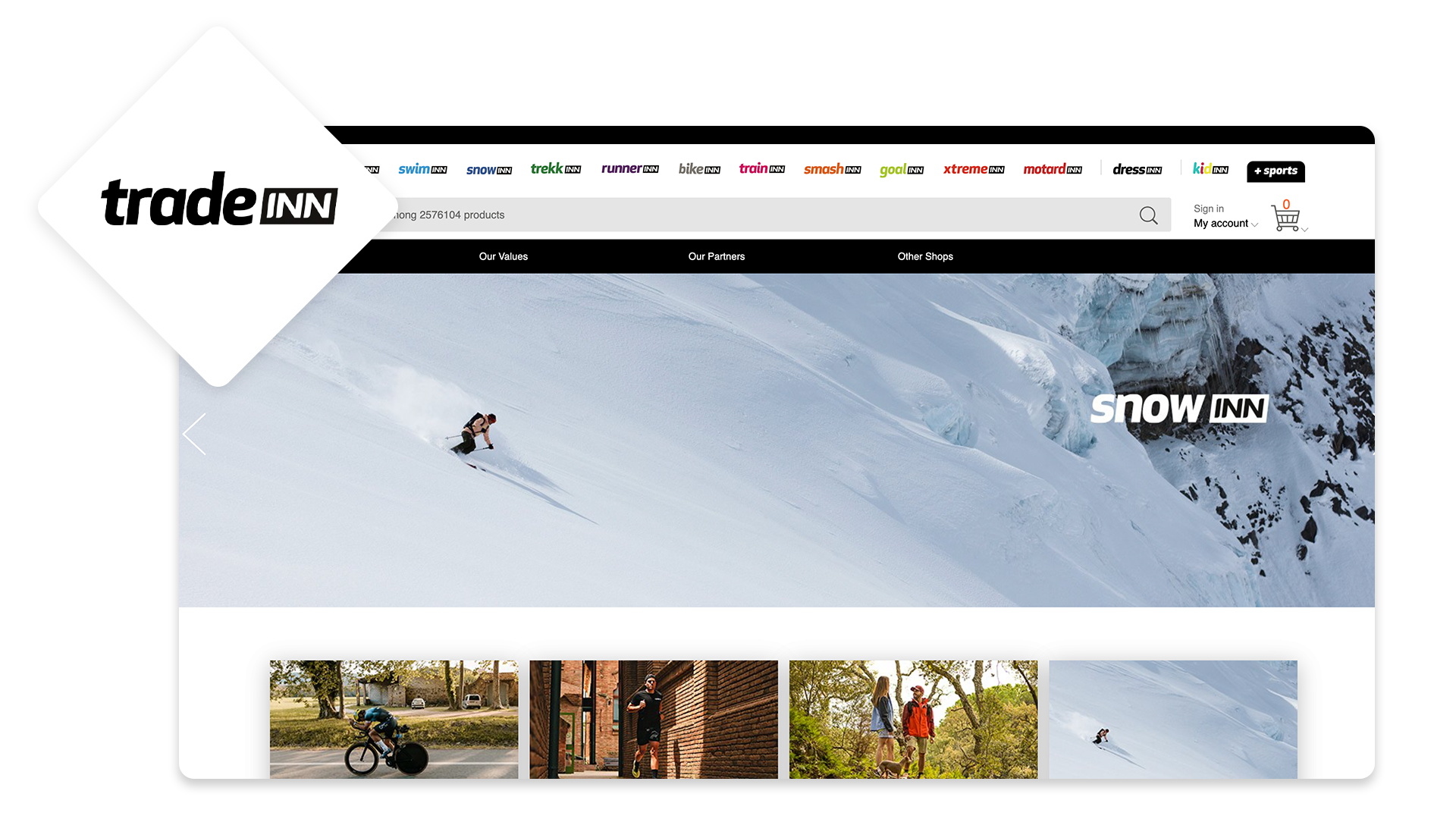 Category focus

: Sports and outdoor equipment, Fashion, Lifestyle products.

Special features

: TradeInn is a 'Smart Shopping' destination offering 17 hyper-specialized categories, each based around a particular sport. TradeInn sees around 15 million monthly visitors and stocks 2,500 brands.

More than half of TradeInn's customers are based in Europe, and every visitor can look forward to dynamic product recommendations and promotions. The average basket value for TradeInn is 85 Euros.
Learn more about selling on TradeInn.
#4: Maisons du Monde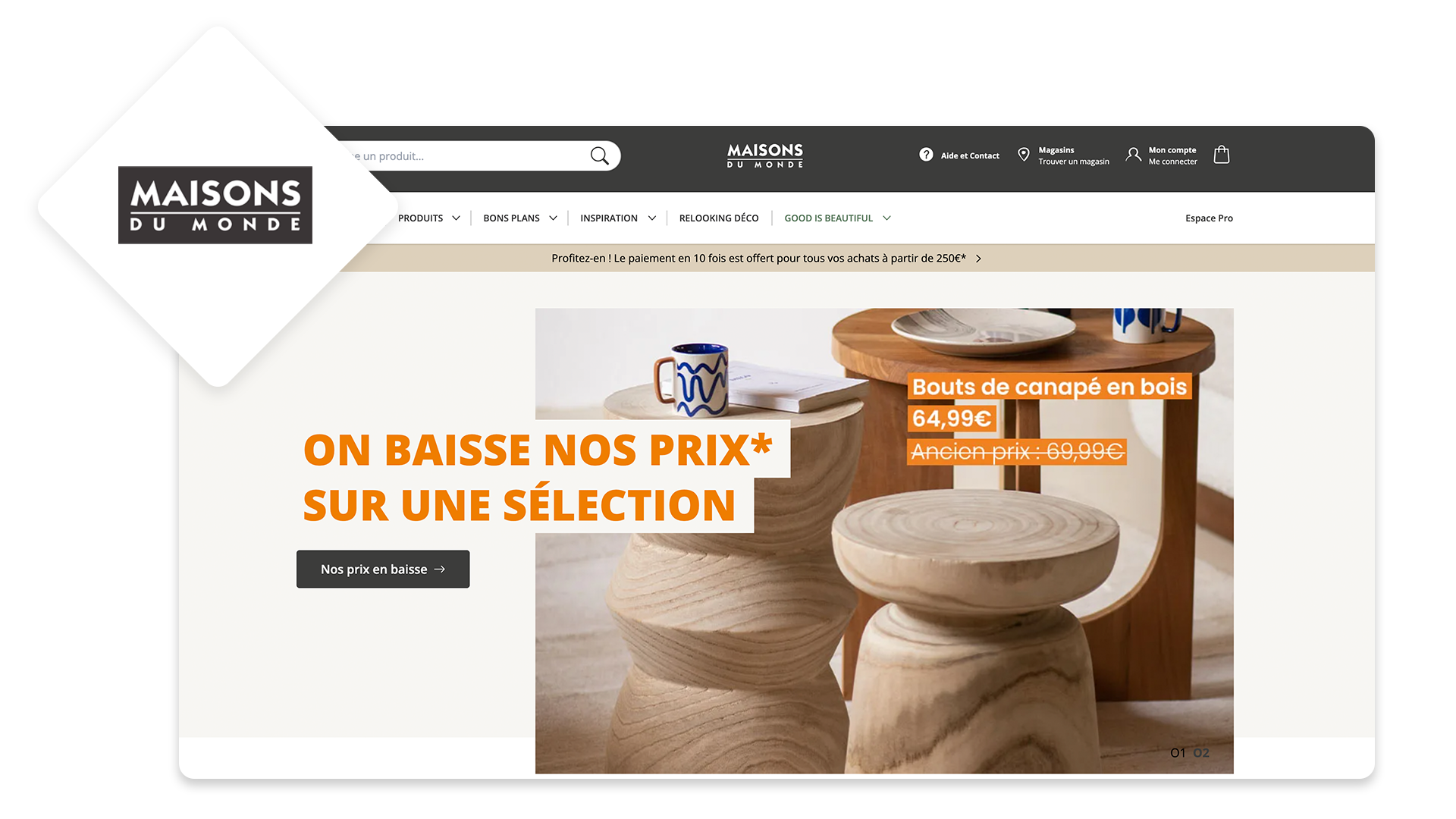 Category focus: Home decoration, Furniture/interior design.
Special features: Maisons du Monde's ambition is to become the most desirable and sustainable house brand in Europe. Its marketplace attracts 12 million monthly visits, with 500 carefully selected sellers that offer 200,000 products to enhance the Maisons du Monde universe. With its unique marketplace model, products are available online and in Maisons du Monde's 357 brick and mortar stores across Europe. Sellers also benefit from a personalized marketing plan from their dedicated account manager.
Learn more about selling on Maisons du Monde.
#5. BUT.fr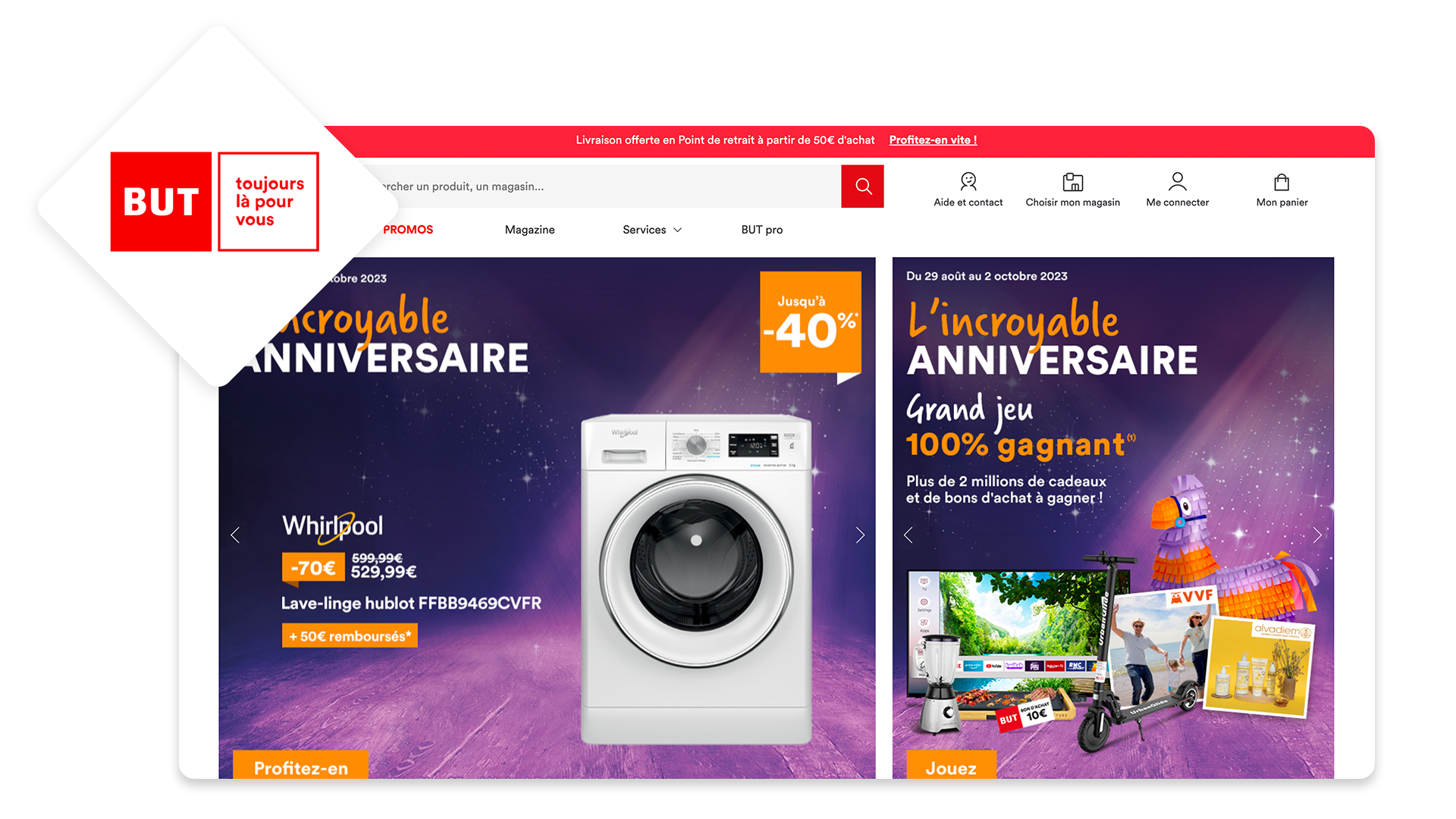 Category focus: Furniture/interior design.
Special features: BUT.fr is 'The French expert in home equipment'. The marketplace receives 8 million monthly visits from shoppers looking for new and refurbished furniture. It is home to 325+ sellers selected for quality of service and reliability, who can look forward to additional exposure via press, social media, and special events. The average basket value is 249 Euros. Sellers can create their own thematic storefronts and have a dedicated account manager.

Learn more about selling on BUT.fr.
#6. Home24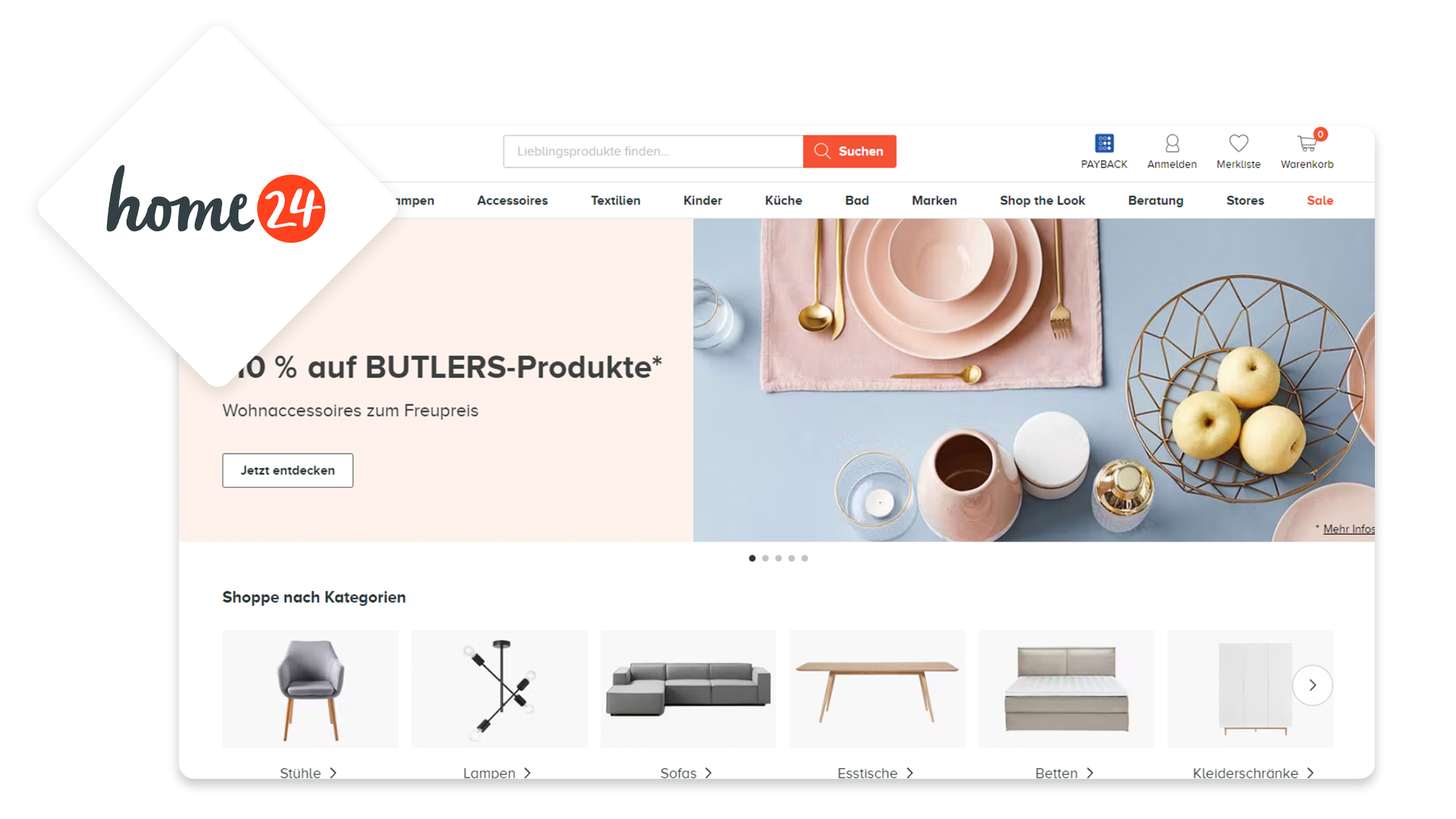 Category focus: Home and living, DIY, Gardening, Household appliances.
Special features: home24 aspires to be 'The online destination in Home and Living' and attracts 4.2 million monthly visits. home24 is a curated marketplace with over 150,000 products and carefully selected business partners. Sellers can create their own storefront, and enjoy support from a dedicated marketplace team located in Germany.
Learn more about selling on home24.
#7. Boulanger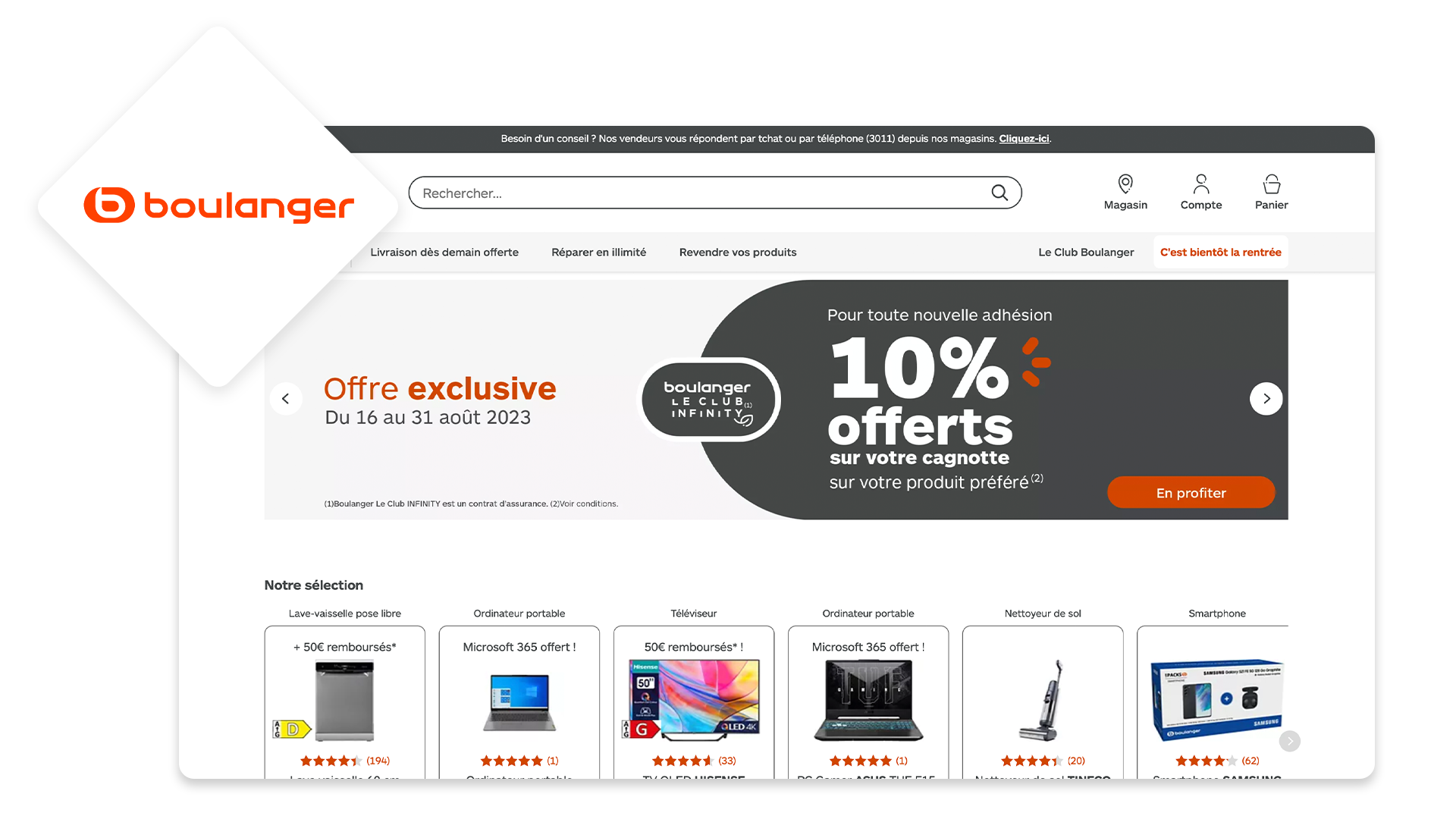 Category focus: Household appliances, Multimedia equipment.
Special features: Boulanger sells the 'Essentials of everyday life'. The marketplace offers 100,000 products including rental and refurbished, and receives more than 10 million monthly visitors. Boulanger has a large store footprint across France with 200 brick and mortar locations, and is one of the Top 15 ecommerce sites in the country. The marketplace is selective, with still little competition. Each seller has a dedicated account manager.

Learn more about selling on Boulanger.
#8. BackMarket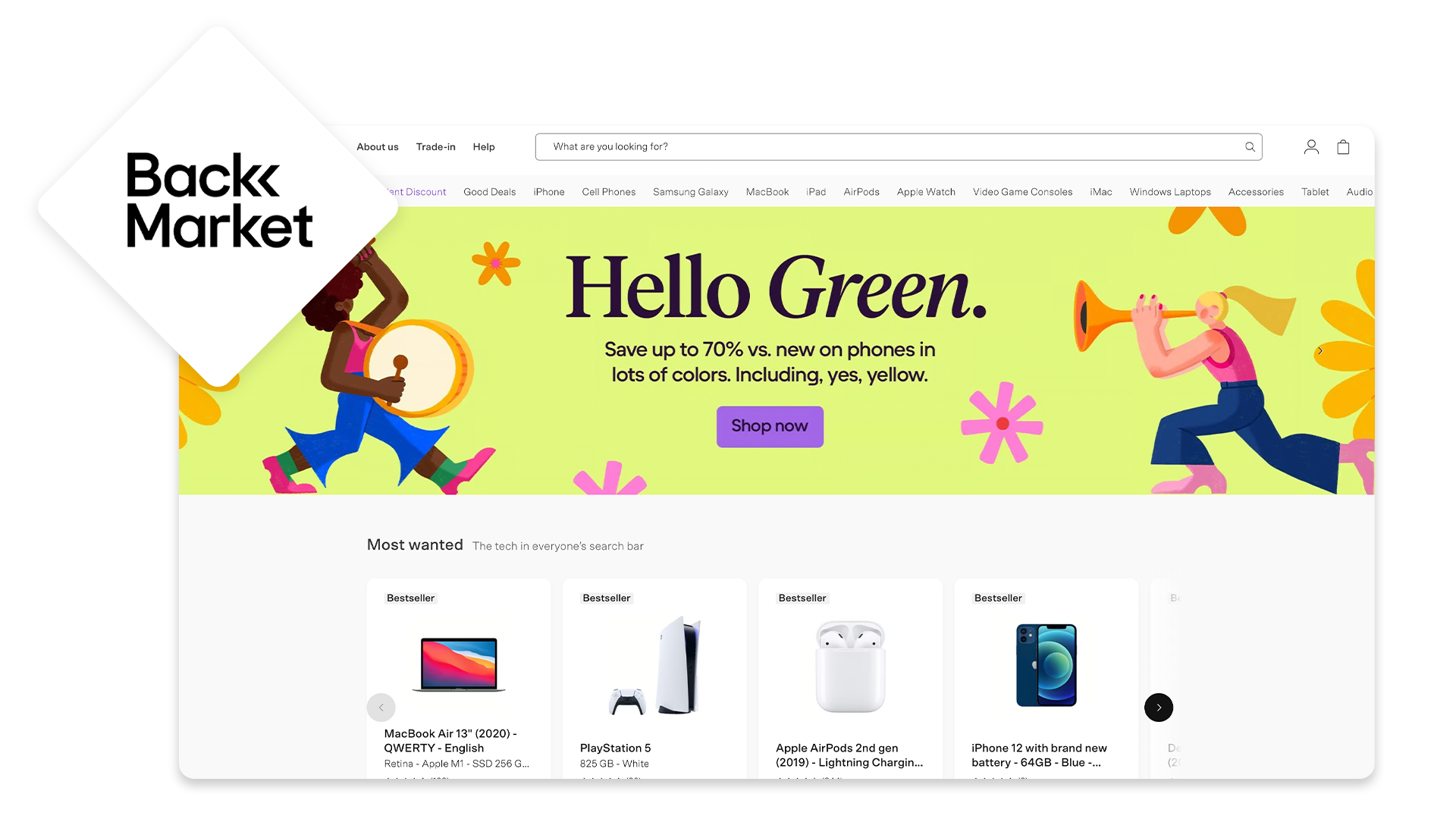 Category focus: Refurbished electronics
Special features: Back Market is on a mission to raise the electronic industry's quality standards and change consumers' perceptions about buying second-hand. The marketplace receives around 4 million monthly visits and has over 1,500 active merchants. Back Market is highly focused on user experience with a 30 day money back guarantee, comparison tool, and a curated list of search results based on their own algorithm. Fraud protection and post-sales repairs are available for sellers.

Learn more about selling on BackMarket.
#9. MediaMarktSaturn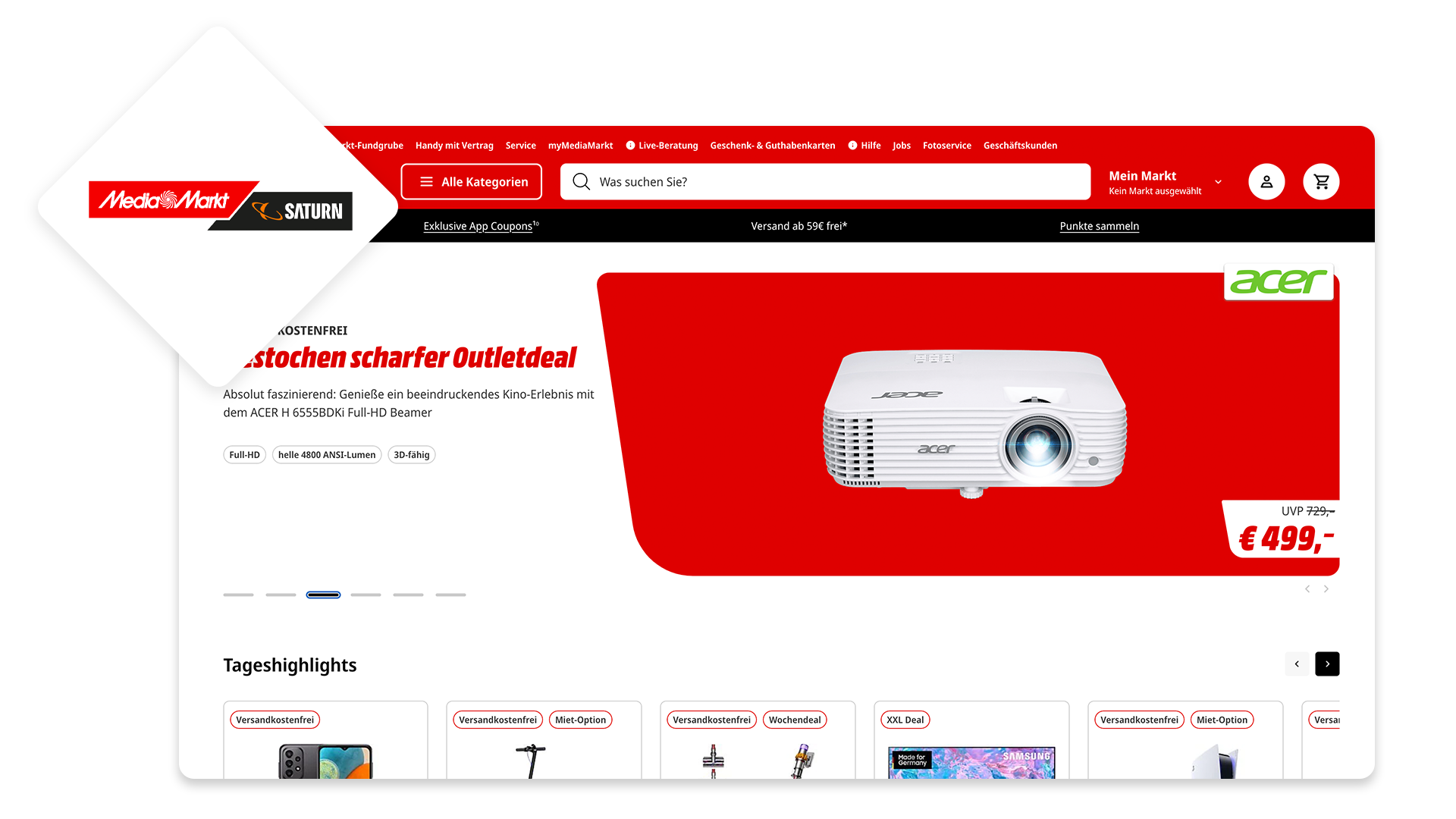 Category focus: Electronic devices, Household appliances, Media
Special features: MediaMarktSaturn is the largest German hybrid retailer in Consumer Electronics, with more than 1000 stores and web shops in 13 countries. Its investment in extensive marketing coverage (online, print, tv) has resulted in very high brand awareness and trust: the marketplace receives 24 million monthly visits and boasts a high number of loyal customers. Sellers are hand-picked to ensure a high-quality online shopping experience. The marketplace offers sellers a dedicated team to support with integration all the way through to business development.

Learn more about selling on MediaMarktSaturn.
#10. Refurbed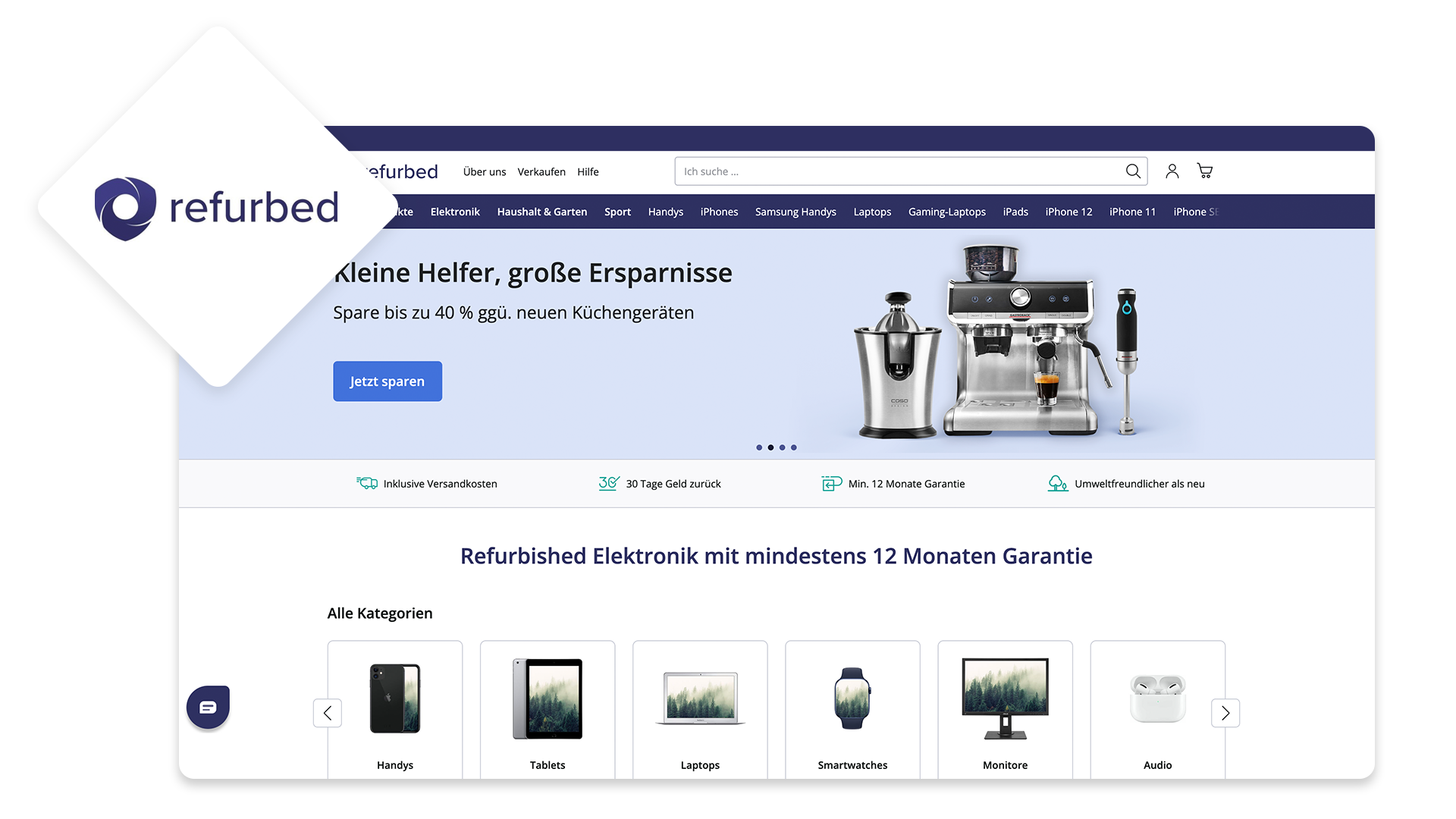 Category focus: Refurbished consumer electronics, Refurbished household appliances, Refurbished sports equipment
Special features: Refurbed is the #1 marketplace for refurbished devices in the DACH region, and aspires to become the biggest in Europe to facilitate sustainable consumption. Over 250 sellers serve more than 3 million monthly visitors, who choose Refurbed in line with their own approach to living a more sustainable life. Brands can build their own storefront on the marketplace and enjoy premium account management, from daily operational questions to business development backed by data insights. And as a feel-good bonus, Refurbed plants a tree for every device sold.

Learn more about selling on Refurbed.
#11. 24S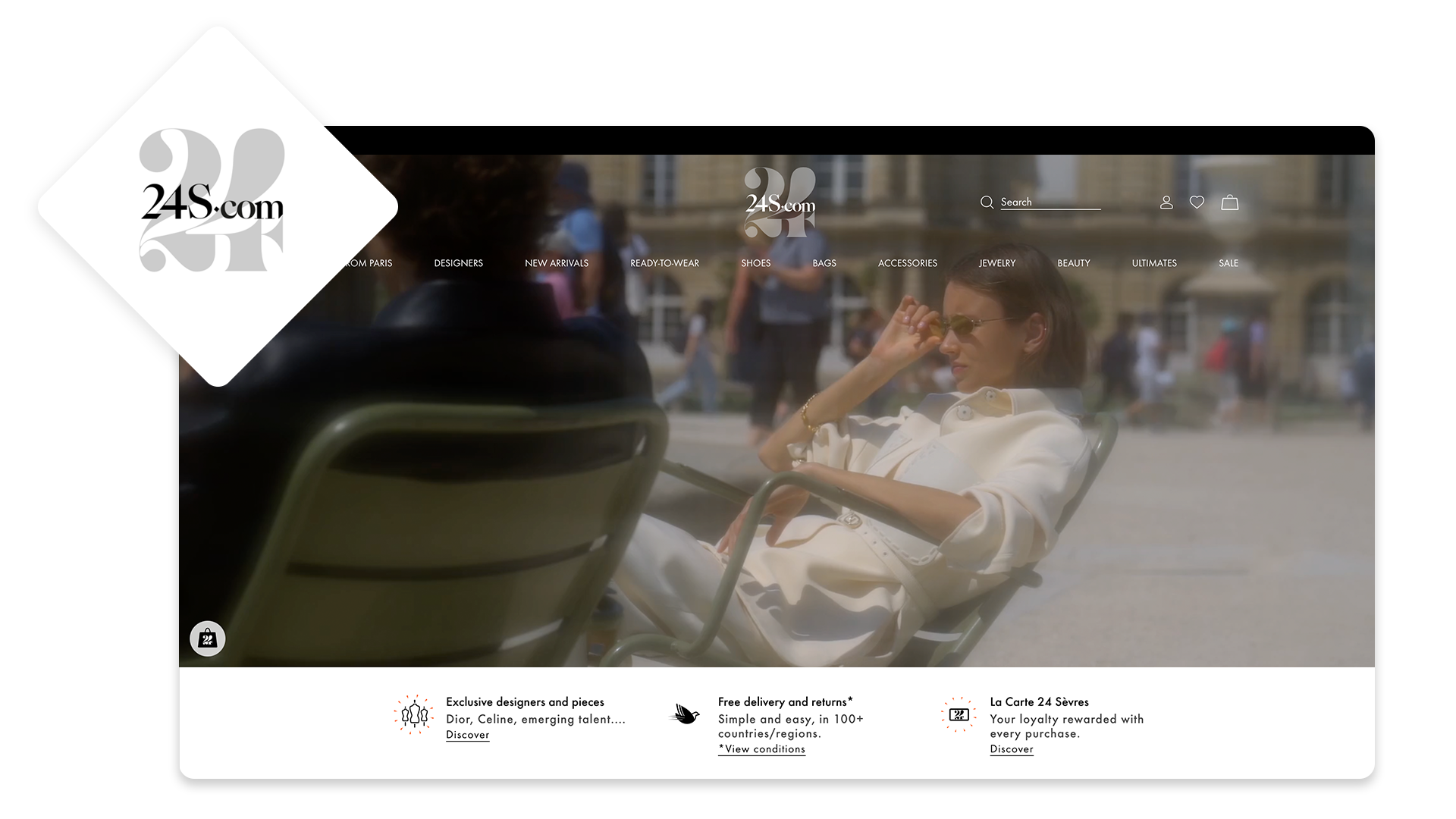 Category focus: Fashion, Cosmetics/perfume, Jewellery/watches.
Special features: 24S is the online home of 300 exclusive fashion and beauty brands and 100,000 products. The marketplace is the world's only online partner for luxury brands including Louis Vuitton, Dior, and Celine. 1.8 million monthly visitors receive white-glove service, including 24/7 customer care, personal stylist advice in 8 languages, multiple delivery options like Click-and-Collect, or Reserve-and-Try-on in store. Express shipping is offered worldwide with same-day delivery in Paris and overnight to New York, London, or Milan. Brands can participate in marketing campaigns and design a communication plan in collaboration with 24S.
Learn more about selling on 24S.
#12. YOOX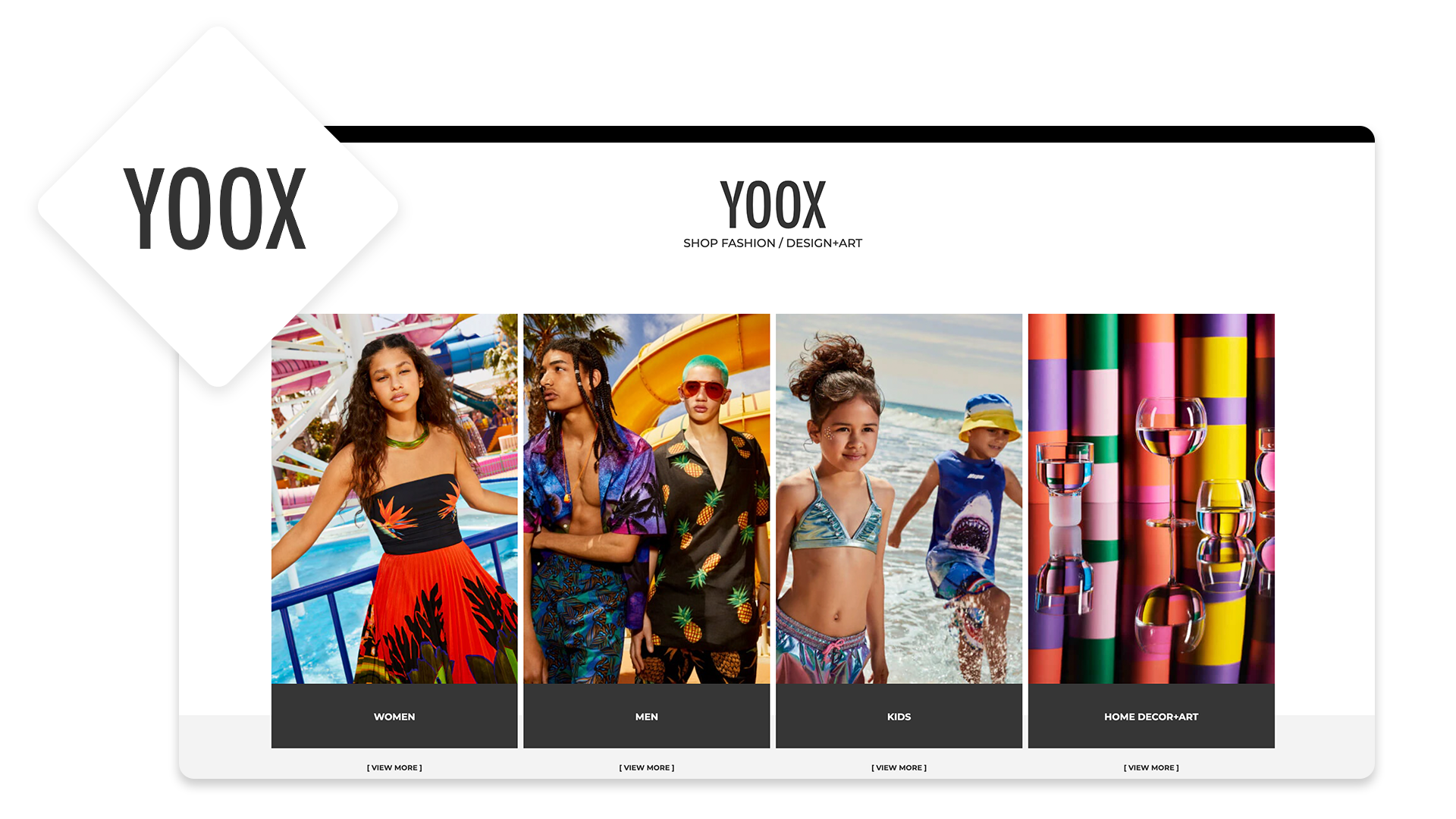 Category focus: Fashion, Cosmetics/perfume, Jewellery/watches.
Special features: YOOX is home to prestigious brands and sustainable labels. It offers both off-season and in-season items and exclusive capsule collections to 15 million monthly visitors. With its YOOXMIRROR AI app, shoppers can style and test outfit combinations. Sellers receive business and technical support from YOOX, as well as access to a qualified and engaged global audience in more than 150 countries.

Learn more about selling on YOOX.
#13. About You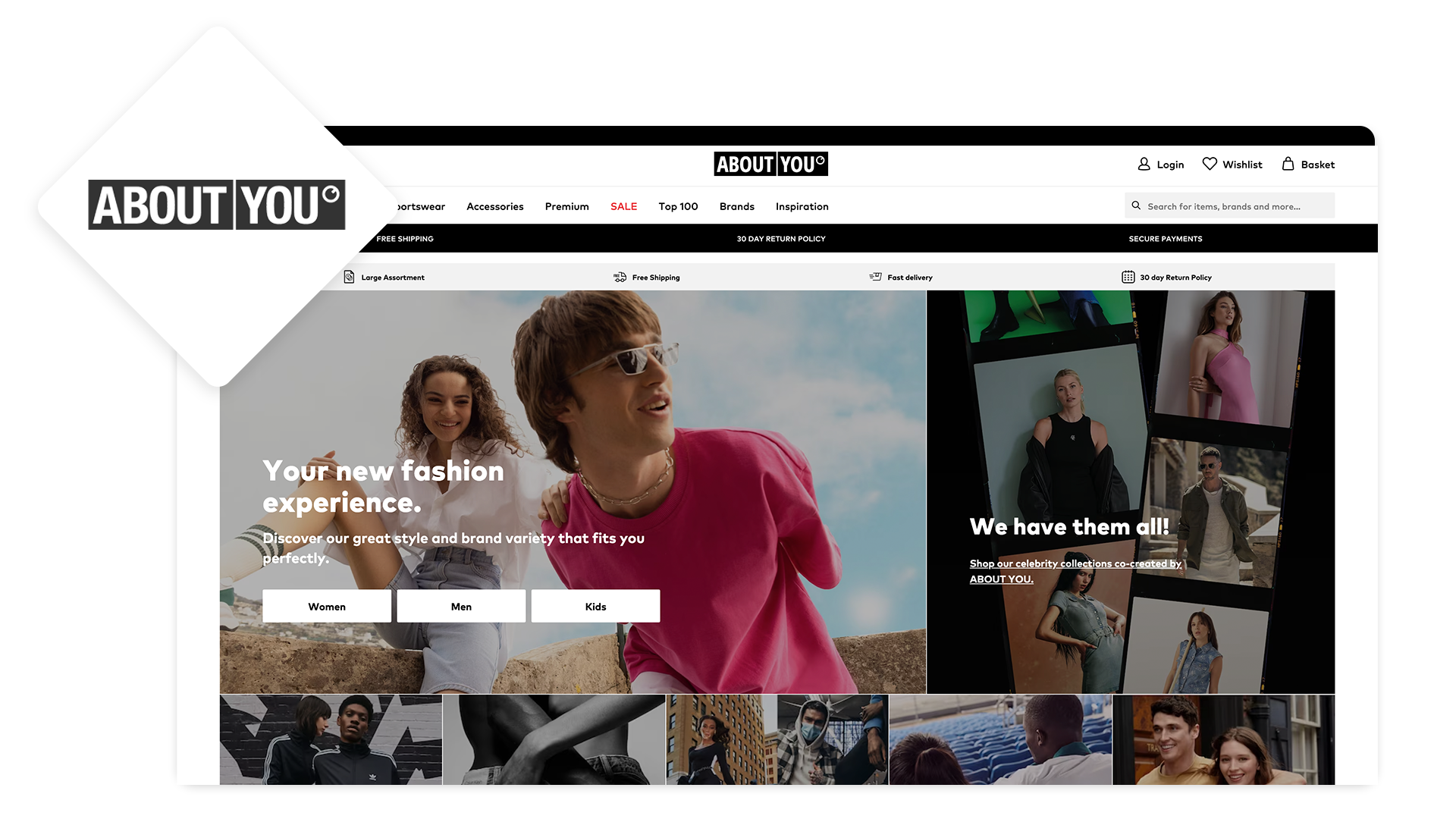 Category focus: Fashion
Special features: About You is 'The next generation digital fashion platform', helping shoppers express their personality through fashion. 45 million monthly visits seek inspiration from fresh content and influencer collaborations across more than 2,000 brands. About You creates personalized shopper journeys powered by proprietary tech, to make each visitor feel like it's all 'About Them'. Sellers enjoy support through integration, and help from key account managers to help their growth on the platform.

Learn more about selling on About You.
#14. Zalando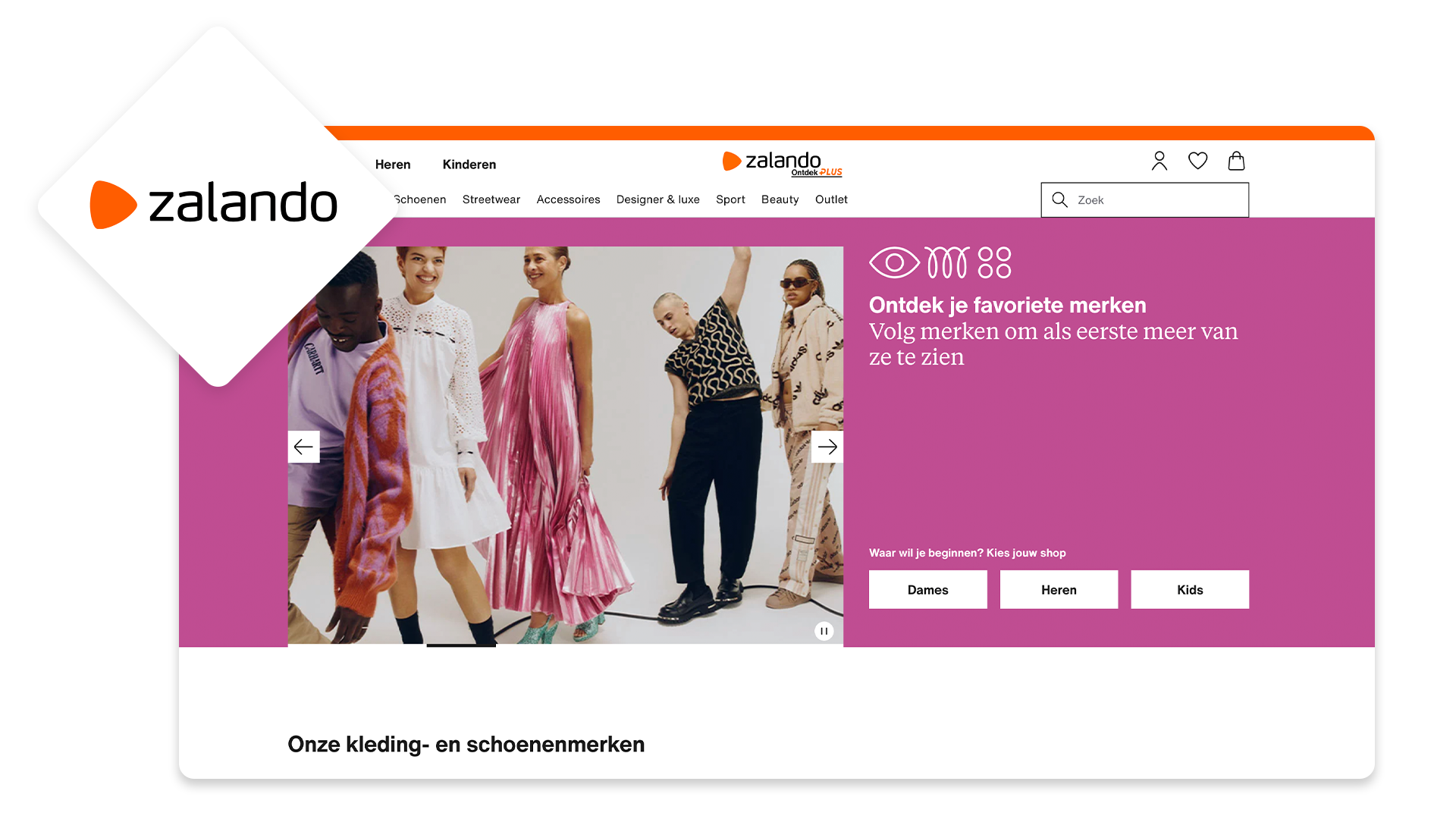 Category focus: Fashion, Sportswear, Beauty
Special features: Zalando wants to 'Become the starting point for Fashion'. The platform seems well on its way: it is consistently one of the top 3 marketplaces in 23 countries (10 of them in Europe). Zalando hosts over 2,500 brands and over 600,000 products offered to more than 300 million monthly visitors. It is currently an invite-only marketplace. Zalando offers its sellers an extensive knowledge base (Zalando Partner University), and provides them with customer insights and trading tools to grow their business.

Learn more about selling on Zalando.
#15. Trendy Foods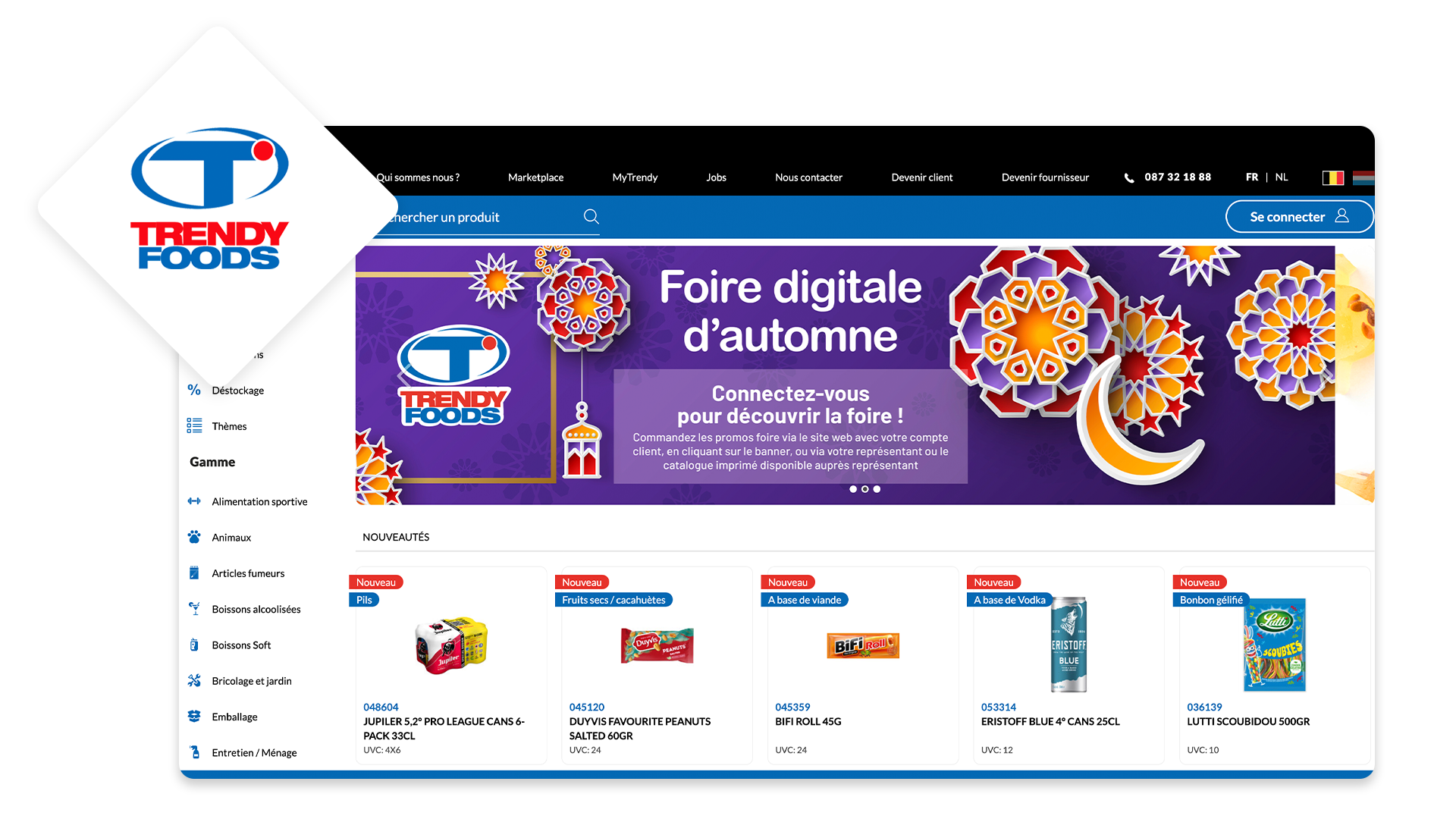 Category focus: Professional equipment/decoration, Food/drinks, Games/toys, Healthcare, Pets, Telecommunications equipment.
Special features: Trendy Foods is a B2B marketplace for Horeca, supermarkets, convenience stores, petrol stations, and more. The marketplace has a network of 10,000 B2B customers across Belgium and Luxembourg, and its own logistics network and trucks for easy deliveries. Trendy Foods receives 90,000 monthly visits and offers custom marketing opportunities to its sellers for increased visibility.

Learn more about selling on Trendy Foods.
#16. Shop Apotheke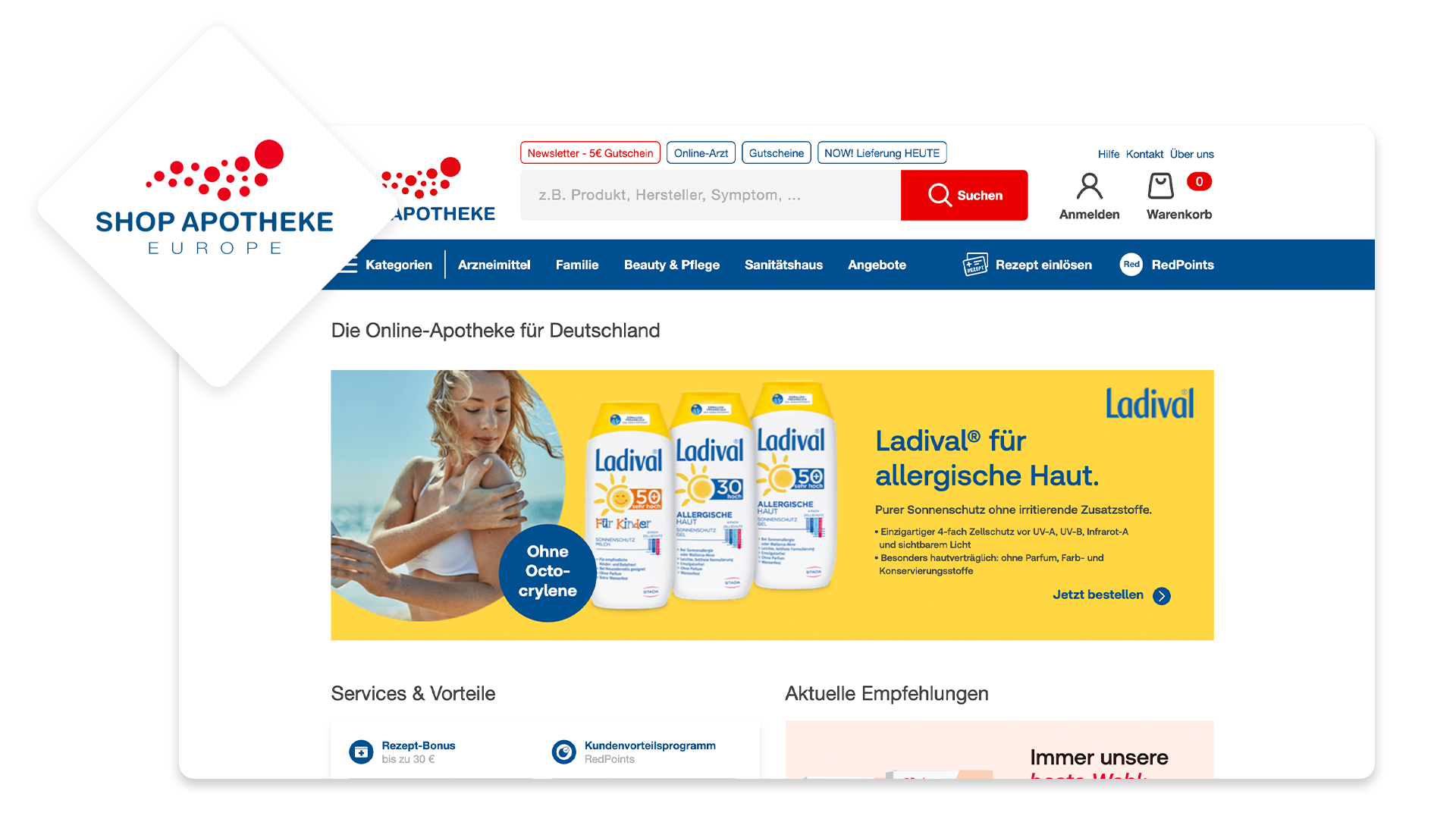 Category focus: Beauty/personal care, Prescription medication, Sports nutrition, Natural health products, Optics
Special features: Shop Apotheke started with a simple idea: to help their customers outside opening hours. The marketplace is one of Europe's fastest-growing online pharmacies, with over 150,000 products and 10 million active loyal customers. Shop Apotheke sellers benefit from a highly-satisfied customer base, a user-friendly platform, and plans for further international expansion.

Learn more about selling on Shop Apotheke.
#17. Praxis and Brico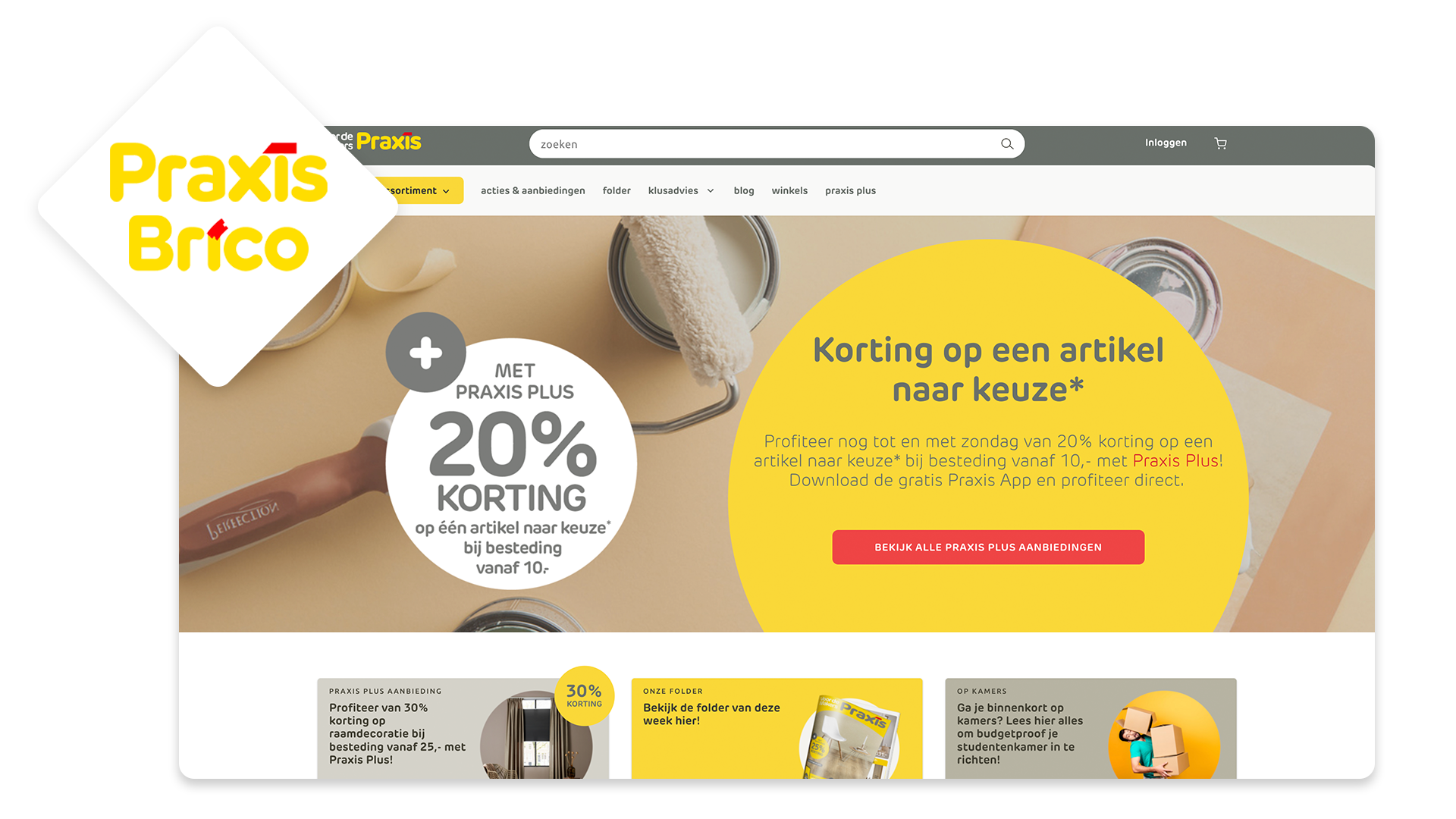 Category focus: DIY, Gardening, Home decoration, Furniture, Household appliances, Lighting and electricity, Pets
Special features: Praxis and Brico are distinct marketplaces, but they're both part of the Maxeda group — the first DIY retail pioneer in Benelux, with more than 40 years of experience.

Praxis and Brico enjoy very high brand recognition with 339 physical stores and 130 million yearly online visits. Their loyalty program gives sellers access to 2.5 million Praxis members and 1.7 million Brico members. Both marketplaces have the same technical requirements and parameters, the same marketing options to boost sellers' visibility, and a dedicated team ready to assist.

Learn more about selling on Praxis and Brico.
Final words
When it comes to adding marketplaces to your channel assortment, let your ideal customer's profile, wants, and needs guide you. You don't have to default to the biggest names: a niche marketplace may very well be the better choice.