24 April 2020
GUEST BLOG: 4 ground-breaking e-commerce tips in times of Corona uncertainty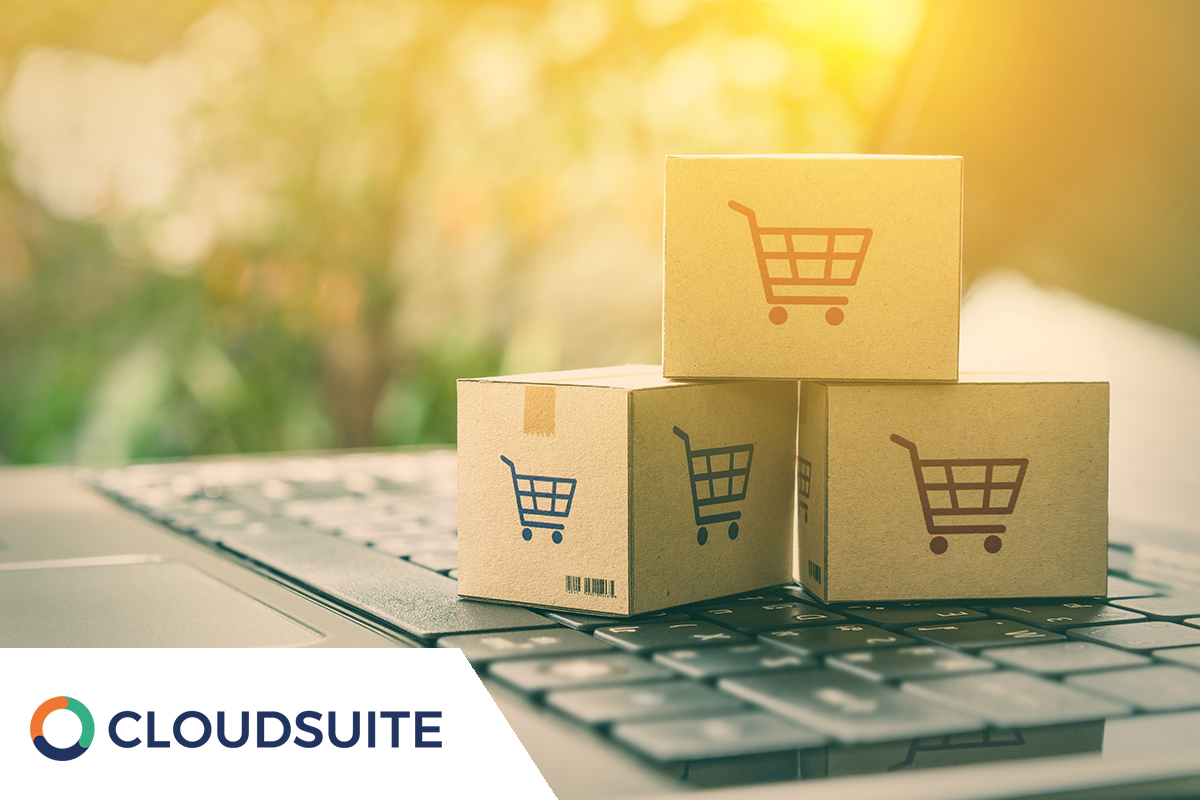 Retail statistics in Europe during COVID 19
Since the beginning of 2020, sheer e-commerce businesses in Western and Central Europe showed constant fluctuations in their weekly growth rates. Throughout February, the percentage change in revenues was mostly under 25 percent. However, March brought a year-over-year increase of up to 34 percent.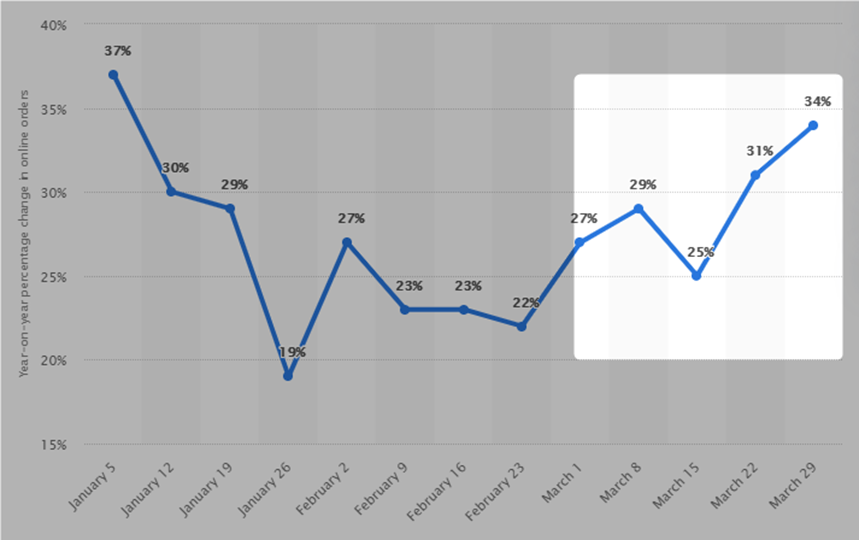 Figure 1. Year-on-year weekly growth trend in the revenue of online-only retailers in Western and Central Europe from January to March 2020
No doubt, the e-commerce sector is gaining a speed putting the offline retail sellers in an extreme situation. According to research, in March 2020 Dutch retail business owners mostly reported negative expectations of their financial future for the following three months.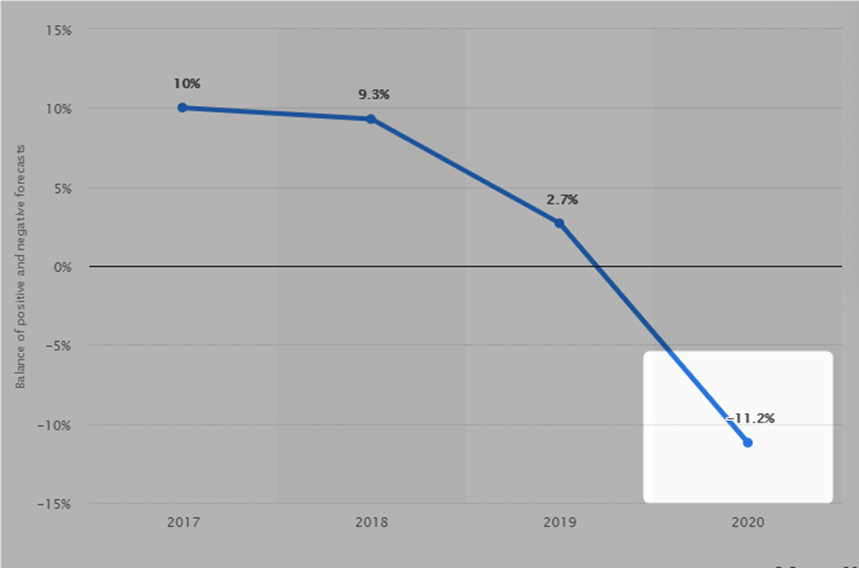 Figure 2. Economic forecast balance of retail businesses in the Netherlands for the next three months from March 2017 to March 2020
While online brands and retailers benefit from the rapidly evolving e-commerce landscape, they still have to watch for the new selling needs and boundaries. It is an entirely new experience, with challenges they never faced before.
There are quite a few articles addressing dozens of e-commerce tips within the current economic climate. However, CloudSuite presents you with the most relevant advice that will undoubtedly make a difference and pave the way for sustainable expansion.
4 ground-breaking e-commerce tips in times of Corona uncertainty
Tip 1. Respond to the changing audience
Situation:
The growing customer needs re-shape the target audience. Due to the current situation and government restrictions, buyers have to develop their purchase strategy for the products they would otherwise never buy online.
Charlie Temple (online eyewear store) recently reported an increase in new clients. These clients would typically go to the physical stores where personal help can be provided. Now, they experience a barrier and are incredibly cautious: What can I expect? How can I pick the right glasses without trying them on? Is there a specific return policy for custom-made items?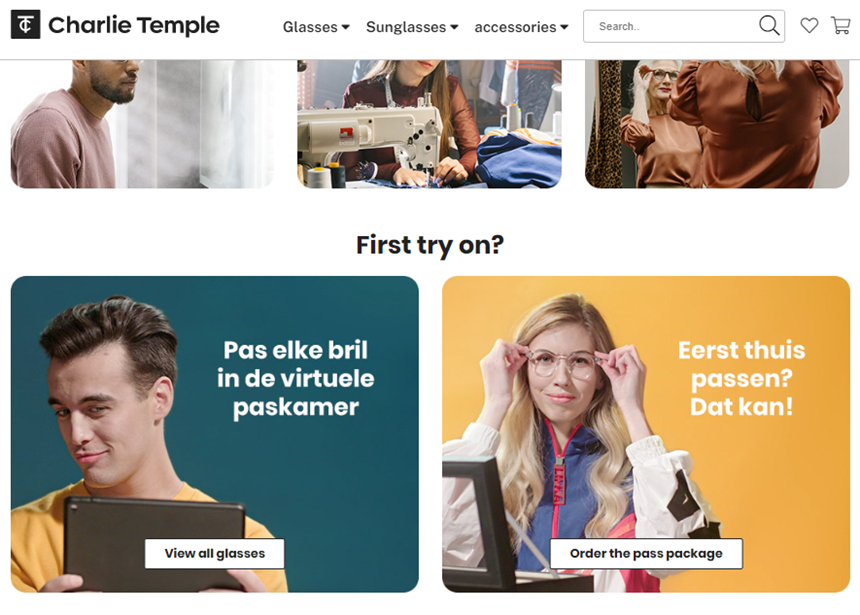 Action:
Make sure you properly communicate with your new target group to swipe away their concerns. For instance, you can emphasize your USPs (Unique Selling Points). Alternatively, it would be sufficient to offer an after-delivery (satisfaction) payment option to ensure that they get precisely what they want and do not lose money. Charlie Temple decided to accelerate the rollout of the pass packages allowing buyers to try on a pair of frames at home before ordering their new glasses. Also, it extended the return period up to 100 days.
Tip 2. Do not put products on sale
Situation:
It might seem tempting to clean your stock going with discounts while the revenue numbers are reaching the sky. However, watch out for potential underwater stones that might bring you more hassle than benefits.
Recently, The Sting (apparel store) decided to give a 50% discount on the entire collection. Soon, the webshop became no longer accessible, showing massive interferences in their internal processes. Customers experienced constant delivery delays, received wrong products, and struggled with returns.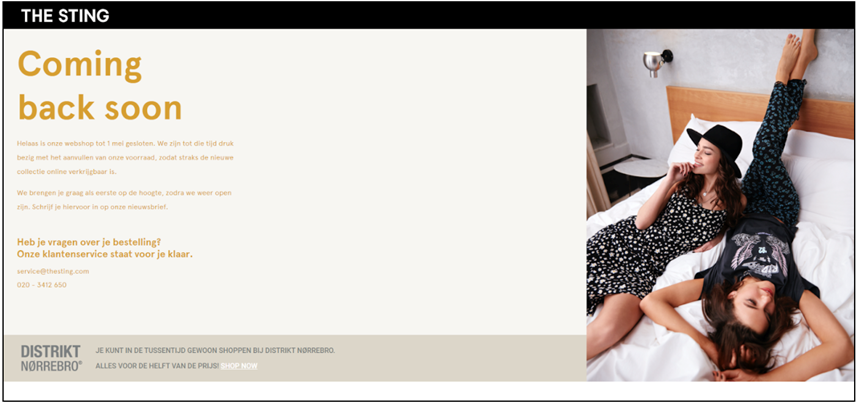 Action:
According to Wijnand Jongen (director at Thuiswinkel.org), it is "unwise to put products on sale given the pressure throughout the chain, at webshops, distribution centers, and carriers". So, make sure you keep your goods at regular prices, at least until June 1, 2020. Better, take this time to review the stock and do proper planning. Do not burn out now, to prosper in the coming season as well!
Tip 3. Control the maximum number of products per customer
Situation:
We all have recently witnessed empty supermarket shelves. Products with a long shelf life were the first to fly over the counter. Also, many other essential items were sold out within a few weeks. According to the Dutch report, in week 5 of 2020, over 220 thousand hand sanitizers were sold. Compared to 2019, it is about a 75 thousand increase. Sales numbers dropped off a little in weeks 7 and 8 due to the lack of supply.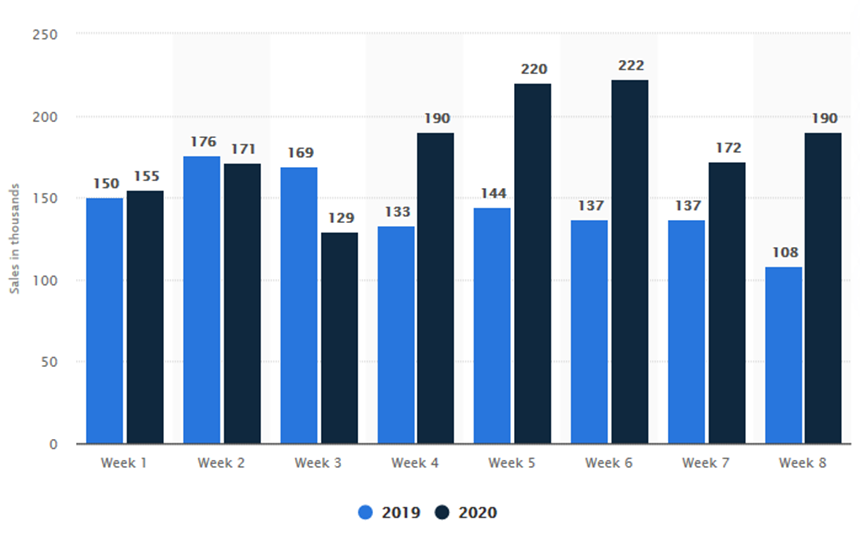 Figure 3. Sales volume of hand sanitizers in the Netherlands 2019-2020, by week
Such consumer behavior causes a huge peak load in the logistics process. While in the physical stores, it is challenging to control the number of purchased items per person, it can and should be flawlessly applied in the online selling environment.
Action:
If you are selling essential items (baby products, health & household, beauty & personal care, pet supplies, etc.), make sure to set a product limit per customer. It will prevent you from the stock "turbulence" and help to balance Coronavirus panic buying.
Tip 4. Extend your return period
Situation:
According to the E-Shopper Barometer study, the Netherlands has the highest number of returned online purchases in Europe. A 13% rate leaves behind Germany, Poland, Ireland, and Switzerland (12%). The average return rate in Europe is up 10%. Hence, now, more than ever, consumers are concerned about the whole return process. Will the pickup/dropoff points be open any soon? Is it safe to go out for the sake of money return?
Hornbach (German home improvement and do-it-yourself goods) has recently adjusted the return periods up to 30 days for individual buyers and up to 90 days for business consumers. Also, a marketplace giant, Amazon, temporarily extended return windows in light of the ongoing global health crisis.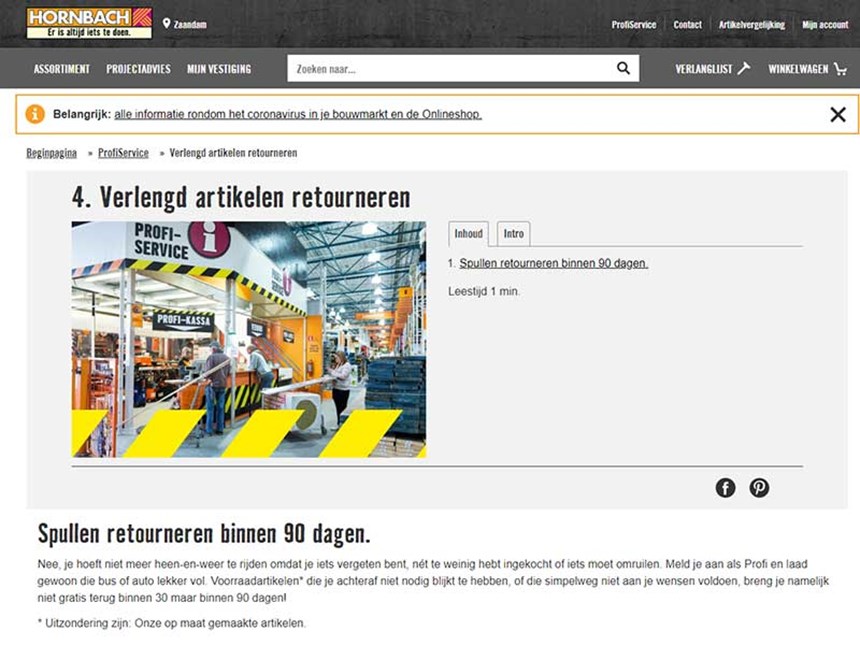 Action:
Remove this threshold from consumers and communicate the new return policy explicitly. After all, it also makes more sense in terms of operational procedures. Process the return orders when the situation is more transparent, and you have less in your hands.
Conclusion
With more sellers and buyers converging to online selling platforms, it is hard to underestimate the importance of the right strategies to guide the process. Be clear in your communication during these uncertain times. First, always respond to the changing audience to address their concerns and develop a positive attitude. Second, avoid product sales and discounts to mitigate the risks of delivery delays, sending wrong products, and return hassles. Third, set a product limit per customer to manage your stock and prevent panic purchases properly. Finally, extend your return policy to increase customers' satisfaction and confidence.