What is D2C? Everything you need to know about Direct-to-Consumer ecommerce
D2C strategies allow businesses to cut out the middleman and sell their products directly to their customers through digital marketplaces. Find out more!
Summary:
A deep dive into D2C selling, along with the benefits and challenges of utilizing this model of selling.
What is D2C?
A direct-to-consumer business supplies the products they make directly to its consumers. Put simply, it removes the need for a 'middleman', such as retail stores, distributors, or wholesalers.
Sales can be made through a brand's own ecommerce platform such as a website, or via online marketplaces.
While D2C (or DTC) selling is hardly a brand new concept in the ever-changing world of ecommerce, the rate at which we've seen it accelerate would have been near-impossible to predict prior to the pandemic years.
With businesses around the world forced to adapt their models to survive during COVID, the fuller control that direct-to-consumer selling offered brands became significantly more appealing almost instantly.
In the US, D2C ecommerce sales have more than tripled in the last 6 years, seeing the market grow from $36.08bn to $128.33bn1. While many would understandably question whether this growth is sustainable in a post-pandemic landscape, that figure is expected to reach $212.90b by the end of 20242, quickly dispelling those concerns.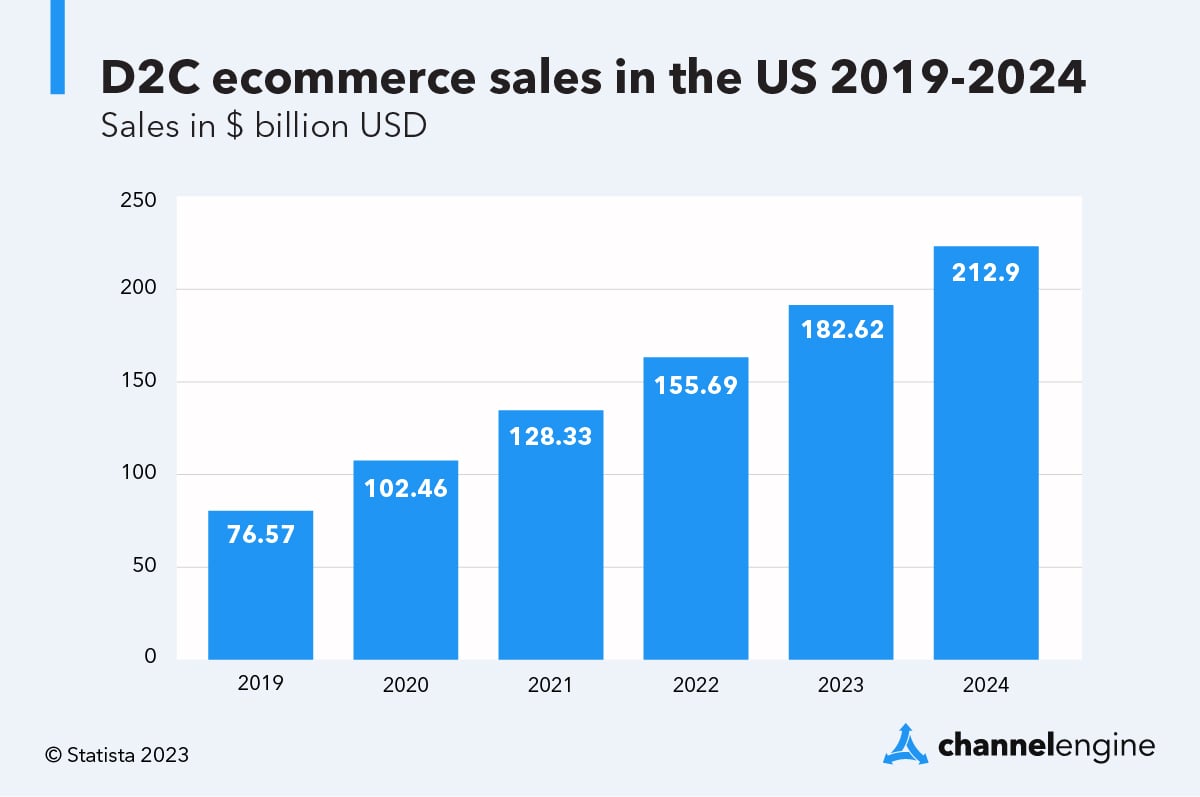 Graph 1: D2C ecommerce sales in the US from 2019 - 2024
Understanding the rise of D2C
Why would a brand want to leverage a D2C model as opposed to a B2C model? There are a number of reasons that set this approach apart, particularly for brands that want or need greater control over their entire operation.
Nearly two-thirds of consumers worldwide now buy directly from brands3, up 15% from just three years ago. In the US, the amount of D2C brand consumers is set to increase to 111 million shoppers this year4, representing 40% of the nation's entire population.
It's not just the US that has seen impressive growth in terms of D2C sales either – in Europe, D2C ecommerce grew by 23% between 2021-20224, with Germany leading the way on the continent thanks to its sophisticated, well-equipped infrastructure and supply chain network.
Asia also has a thriving D2C market. The ecommerce sales value of D2C platforms in Hong Kong amounted to almost 16 billion Hong Kong dollars in 2021, and by 2026 this figure is expected to double.
In a study carried out by PYMNTS, 73% of D2C manufacturers5 expect their APAC sales to increase over the next 3 years, while 42% expect their APAC sales to increase by more than 50% in this period.
Questions about D2C selling? Let us help!
Why do consumers choose D2C sellers?
Consumers have, of course, been central to the rise of D2C, and the growth figures are a clear testament that brands that are able to pair great products with a high-quality customer experience are in an incredibly strong position to succeed.
When choosing to purchase directly from a brand as opposed to retailers, Statista6 found that better pricing was the leading decision maker, with 49% of customers citing this reason. In second place is free delivery with 47% of buyers favoring this and finally, 35% said that free returns topped their list of priorities.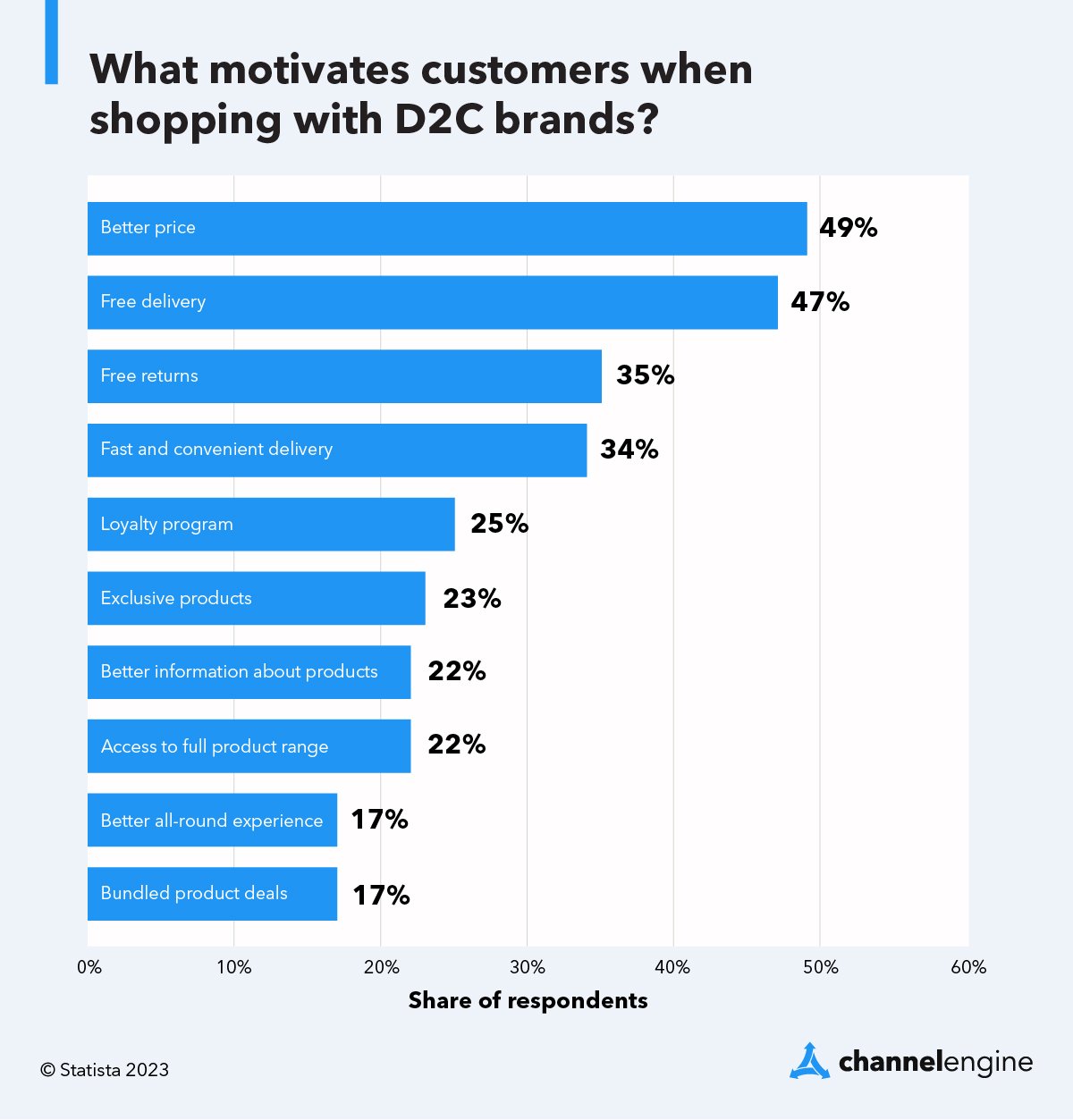 Graph 2: What motivates customers when shopping with D2C brands?
B2C vs D2C
B2C
Any business that sells products or services to end users is classed as B2C. B2C businesses, such as retail stores, can source products from other manufacturers and sell to their own customer base.
D2C
D2C selling is a form of B2C in that these businesses are still selling to an end consumer. The key difference is that these businesses sell their own manufactured products or services, removing the intermediary by selling straight to the end consumer via self-owned channels or retail spaces, rather than relying on a third party.
What are the benefits of D2C?
Pricing control
Pricing is often the most decisive factor in convincing a potential consumer to purchase your product or service. By cutting out intermediaries, generally speaking, a brand selling through its own D2C channels should be able to reduce its price point, making itself more competitive and attractive.
Without retailers having input on pricing, brands also have the opportunity to boost their own profit margins by selling at the exact cost they choose themselves.
CRM and data ownership
Selling directly to customers means businesses leveraging D2C models control all aspects of the CRM, sales and customer data, allowing them to fully optimize their business models and marketing approach accordingly.
Owning this data also allows the business to create a more personalized customer experience, something we know is now sought after more frequently than ever before. 80% of consumers7 are more likely to buy from a company that provides a tailored experience, while 72% of customers7 will only engage with personalized messaging.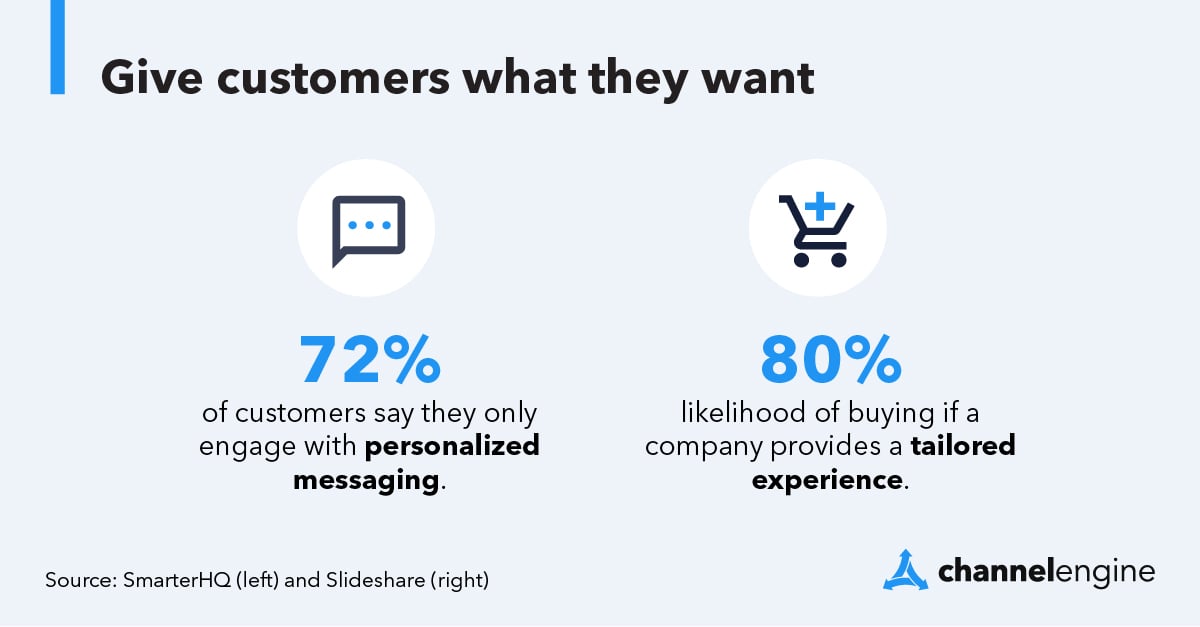 Command over brand reputation
D2C selling allows brands to take full control over all aspects of how their brand is presented to the public. Those relying on other retailers give up a significant portion of this the moment the product is shipped to these stores. From sales messaging and customer service to how a product is displayed on a shelf or website, the D2C model is the only way to control all of these various, vital aspects.
Go-to-market at your own pace
By removing external pressures, brands are able to develop, test and release products on a smaller scale, targeting a far more niche audience than would be possible when working with retailers who are more concerned with generating high numbers of sales.
Similarly, this freedom also allows D2C brands to choose when, and if, they want to take the omnichannel approach that many consumers desire.
Build customer loyalty
One of the biggest challenges any business faces is building a loyal, repeat customer base. With a D2C approach, there are a number of steps brands can take in nurturing this, from reward programs and personal notes with orders, to special gifts and discounts on a customer's birthday.
What are the biggest challenges D2C sellers face?
Brand visibility
Being responsible for all aspects of your brand's visibility can be difficult, particularly when pitted against traditional retailers who may stock similar products to your own, and rival D2C brands operating in the same sector.
It's therefore essential that you have a strong marketing strategy in place and are able to communicate why potential consumers should choose to shop directly from your business.
Building trust & customer service
This applies to any kind of business, but with most D2C businesses operating online, building trust can be tricky, particularly if your business is brand new. The D2C model means you aren't able to take advantage of the established customer base of retailers, so strong branding and great customer service are even more essential when it comes to building confidence.
Order fulfillment
Perhaps the biggest challenge faced by D2C businesses is logistics. Finding the right fulfillment partner can make or break a brand, and with next-day delivery and free returns now considered standard amongst most customers, it's crucial you find a reliable network of logistics solutions.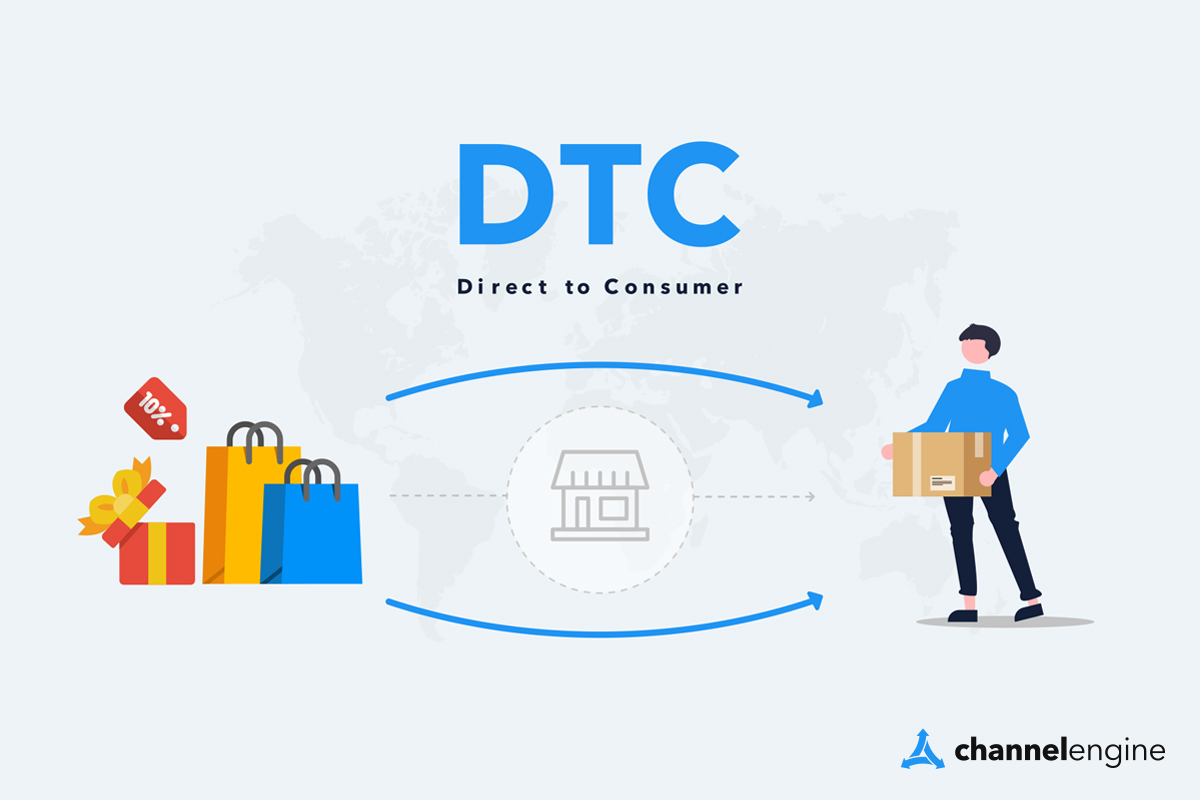 Are there different kinds of D2C selling?
While all D2C models involve the selling of products or services to the end consumer, there are a number of different methods a business might employ to achieve this.
Direct selling
Direct selling generally relies on sales representatives approaching potential consumers in a non-retail environment. Door-to-door selling is a traditional direct sales technique which involves sales reps visiting the homes of customers.
Pure play digital
Pure play is when a business relies solely on its owned digital channels, such as social media and websites, to promote and sell its product or services.
Omnichannel
In leveraging an omnichannel model, brands offer potential customers the chance to engage across multiple touchpoints. For instance, a customer could visit a physical retail store to discover a brand for the first time, before visiting the same brand's owned website later that evening to purchase a product.
Marketplace only
D2C brands may choose to take advantage of an ecommerce marketplace's existing customer base by registering as a seller and selling directly to consumers via this platform.
Hybrid selling model
Often, the most effective way to sell as a D2C brand is via a hybrid commerce model, as it allows brands to reach more potential consumers than relying on just one single method.
How can I prepare my business for D2C selling?
Create a process plan
While switching to a D2C strategy means you can enjoy the range of benefits that come with cutting out the middleman, there are a number of perks that you'll inevitably be losing out on. Responsibilities such as customer service and logistics, which would usually have been shouldered by the retailer now fall on your team, so creating a robust plan to deal with this is a must.
Build a strong product and identity
Since D2C brands can't tap into the customer bases of retailers, developing a strong product that consumers want and need is even more crucial. Not only that, but you also need to be able to communicate why customers should buy your product, so developing a strong brand identity and being able to communicate your story in an impactful manner is essential.
Develop a strong digital presence
While it may sound fairly obvious, a professional-looking website and active social media channels are fundamental in this day and age, yet many brands still neglect them. A strong digital presence is imperative when it comes to brand discovery and trust-building in the D2C model, so treat it with the time, care and budget it deserves.
Understand your consumer
From marketing and pricing to choosing where you sell your products, every element of your business plan should be optimized to fit the end consumer. When and where is this demographic most likely to buy a product? What influencers could inspire them to trust your brand? How much are they willing to spend? You should instantly know the answer to all of these questions.
Keep costs competitive
Having greater control over pricing is undoubtedly one of the biggest benefits of selling D2C, affording businesses the chance to ensure their price points remain attractive against competitors. D2C brands can also decide when to run promotions based on their own targets, rather than when retailers choose to.
Choose a CRM that suits
Excellent customer service is often what sets a brand apart from its competitors, so ensuring a suitable CRM is in place to manage these relationships is an extremely wise long term investment. Different CRM software will be better equipped for different businesses, so take the time to find one that's best suited.
Integrate with marketplaces
Adding relevant ecommerce marketplaces to a D2C model can be a highly effective way to increase brand exposure and sales by allowing a business to target the platform's already established customer base.
Examples of successful D2C selling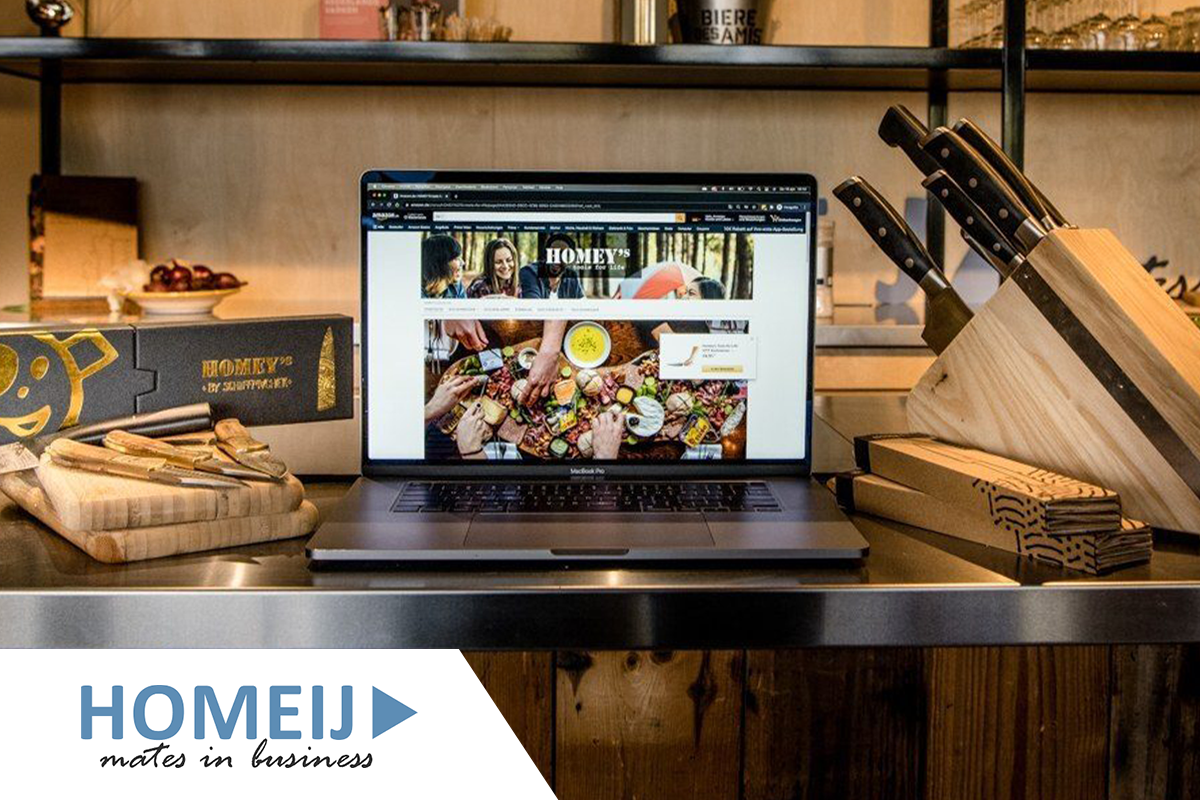 ChannelEngine has helped a number of global brands enhance their D2C selling strategy. One prime example of this is Homeij's D2C branch, Sharp as a Knife. Specializing in high-quality kitchenware and outdoor living accessories, the brand sought to expand into new markets and grow overall sales.
By using ChannelEngine's streamlined marketplace integration solution, Sharp as a Knife was able to scale into brand-new geographical markets efficiently, as well as increase visibility in the regions the brand was already established in.
By expanding the brand's D2C model across these new marketplaces, Sharp as a Knife's revenue increased by approximately 350% year-on-year, with the brand's Knives and Knife Blocks segment experiencing an exceptional 1150% growth in sales.
Ready to get started with D2C selling? Talk to one of our experts to get started!
Streamline your D2C sales
For all of the appealing benefits of D2C selling, the model does bring with it a unique set of challenges. Being able to lean on an integrator such as ChannelEngine can help brands streamline the transition significantly, tackling a number of the most common pain points that come with D2C selling.
ChannelEngine's marketplace experts are perfectly positioned to advise D2C brands on which channels are the best fit for them, help brands leverage the increasing power of social commerce, while in-depth logistics capabilities can ease the heavy burden of shipping and returns.
Want to find out more about how ChannelEngine can help your D2C business?
Sources:
1 Established brands will drive the vast majority of D2C ecommerce sales, Insider Intelligence
2 D2C e-commerce - statistics and facts, Statista
3 How D2C retail brands are evolving in 5 charts, Insider Intelligence
4 D2C in 2023: Predictions, expectations and recommendations for new and established brands, Omnia Retail
5 Only 20% of Direct-to-Consumer Merchants Sell to APAC Consumers, PYMNTS
6 D2C e-commerce - statistics and facts, Statista
7 55+ Top Personalization Statistics For 2023 (+ Facts And Trends), Startup Bonsai