From challenges to opportunities: how successful brands thrive on fashion marketplaces
Selling on fashion marketplaces can be challenging, but leading brands are finding ways to succeed. Learn from their experiences and discover how to scale your online sales.
Summary:
This text highlights three challenges faced when selling on fashion marketplaces. The first challenge is maintaining a flexible strategy to adapt to changing fashion trends. The second challenge is paying attention to detail, and ensuring compliance with platform guidelines for product listings. The third challenge involves going beyond product listings by providing excellent customer satisfaction and support. Overcoming these challenges leads to successful marketplace expansion and increased sales and revenue. Embracing a direct-to-consumer (DTC) strategy helps brands reach more consumers and achieve higher profitability.
We shared recently our 5 best practices for selling on fashion marketplaces. To translate these into revenue growth, we also want to shed light on 3 challenges to master. Overcoming these will pave the way for successful marketplace expansion, as our customers Nelson Shoes and Hunkemöller have demonstrated.
3 challenges to selling on fashion marketplaces
Along with best practices, there are a few challenges to master when it comes to selling on marketplaces.
1. Keep Your Strategy Flexible to Adapt to Changing Fashion Trends
Fashion is all about change, and trends can shift overnight. Therefore, sellers on fashion marketplaces must keep their strategy flexible and be able to adapt to changing trends quickly. You can offset this challenge by having a solution in place to manage your assortment per marketplace, list and delist products quickly, and set discounts without losing on margin.
In addition to keeping up with the latest fashion trends, it's also crucial to be agile and efficient with your inventory management. Why? To help maximize profit and keep customers satisfied with speedy order fulfillment across all your (online) sales channels. To achieve this, you must have a strong multi-location stock management system, including warehouses and retail stores.
2. Ensure Attention to Detail
Attention to detail is essential in fashion, which also holds true for fashion marketplaces. Product content, including product photographs and sizes, must satisfy the specific guidelines set by each platform. Being well-prepared is essential to ensure the product listing process runs smoothly.
One critical area to consider is that most fashion marketplaces have unique and strict guidelines when it comes to listing your products. If your listings don't have all the necessary information in place or meet the marketplaces' exact requirements, they can be disapproved. This will lead to lower visibility when customers search for the products you're selling, and missed opportunities to generate revenue. Over time, repeated issues with disapproved listings can lead to your account being banned.
3. Go beyond just 'listing' the product
Listing the product is just the first step. Ensuring customer satisfaction through same-day/next-day deliveries, quick returns and refunds, multiple payment options, and efficient customer support will result in better customer loyalty and retention — which leads to higher seller ratings on marketplaces, more visibility for your products, and repeat business and sales.
Determine which activities should stay in-house, and which you can contract out. This will help you stay focused on your core business, and develop a strong presence and brand identity on new sales channels.
As the fashion industry evolves, brands need scalable strategies to keep up with the competition. Embracing a DTC strategy means brands can reach more local or global consumers, and increase their sales, revenue, and profit.
How Nelson Shoes and Hunkemöller found success on fashion marketplaces
Selling on fashion marketplaces can be competitive, but this shouldn't turn you off. We've helped hundreds of customers connect to global marketplaces and implement successful omnichannel strategies.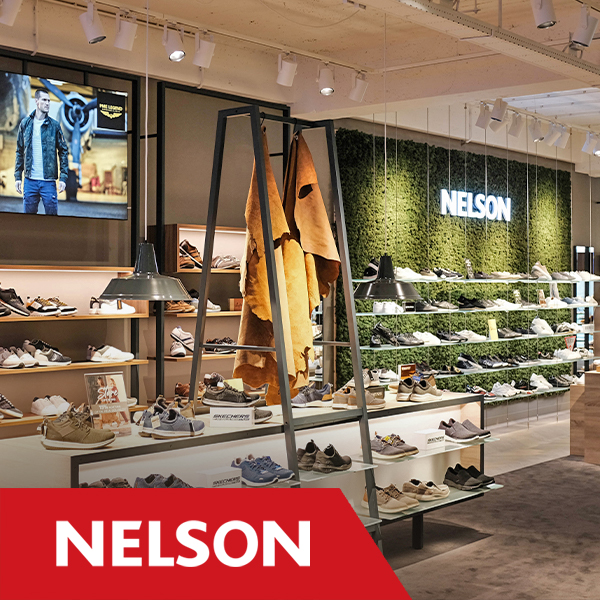 NELSON shoes, one of the largest shoe retailers in the Netherlands since 1949, pivoted to an omnichannel strategy with ChannelEngine. To expand their revenue sources and scale their business, they needed a software platform that was flexible and easy to integrate with.
They connected our platform to their existing system to enable dynamic monitoring of prices and returns. NELSON shoes also needed to focus on search-proof titles, high-quality product descriptions and product images to produce relevant marketplace content. We solved their challenge with automated and optimized content creation.
Since ChannelEngine offers competitor monitoring, product bundling opportunities, and centralized multi-channel management, NELSON shoes captured profitable sales every time, on every channel. They never looked back and still sell their products with a hybrid commerce approach — in their stores and across several marketplaces around Europe through our platform.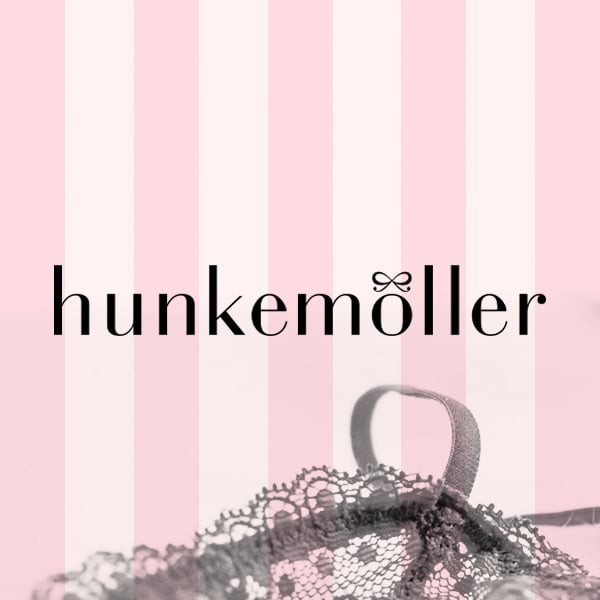 Hunkemöller, Europe's leading and fastest-growing lingerie brand already present in 20 countries, wanted to solve multiple challenges at once: improve customer loyalty, enhance its sustainability initiatives, and accelerate their post-COVID digital presence and cross-border ambitions.
An omnichannel sales strategy lets the brand offer their customers "the widest choice of ways to shop", and helps them nurture customer loyalty — to them, this "is worth more than gold".
Partnering with ChannelEngine helped them connect to multiple marketplaces across Europe, while still providing a seamless shopping experience for their customers. Hunkemöller's strategy shows that brands should consider marketplaces as fully-fledged sales channels, where they can meet shoppers in their path to purchase, nurture engagement, and build more online loyalty.
Adding social commerce to your channel mix
When you sell on social media, you can kill two birds with one stone — you can engage with prospective customers already on the app, while selling directly to them on the same platform. As you interact with them on their platform(s) of choice, your brand remains top of mind. Customers will be more likely to remember and choose your brand when they next want to shop.
Social media is also one of the best ways for companies to improve brand awareness. Not only can you reach existing customers on social media, but you can introduce your brand to new and prospective customers too. We've seen this in action on TikTok, where 79% of UK TikTok users discovered new brands to shop at through the app1.
We think the future is social, and shared how to start selling on social media here.
Want to turn best practices into reality and grow your fashion business to new heights?
Sign up for our free webinar below:

Sources:
1 Percentage of TikTok users discovering new brands on the app, TikTok User Survey 2022 (MarketingWeek)