26 October 2022
These 11 innovative fundamental technologies are shaping the future of ecommerce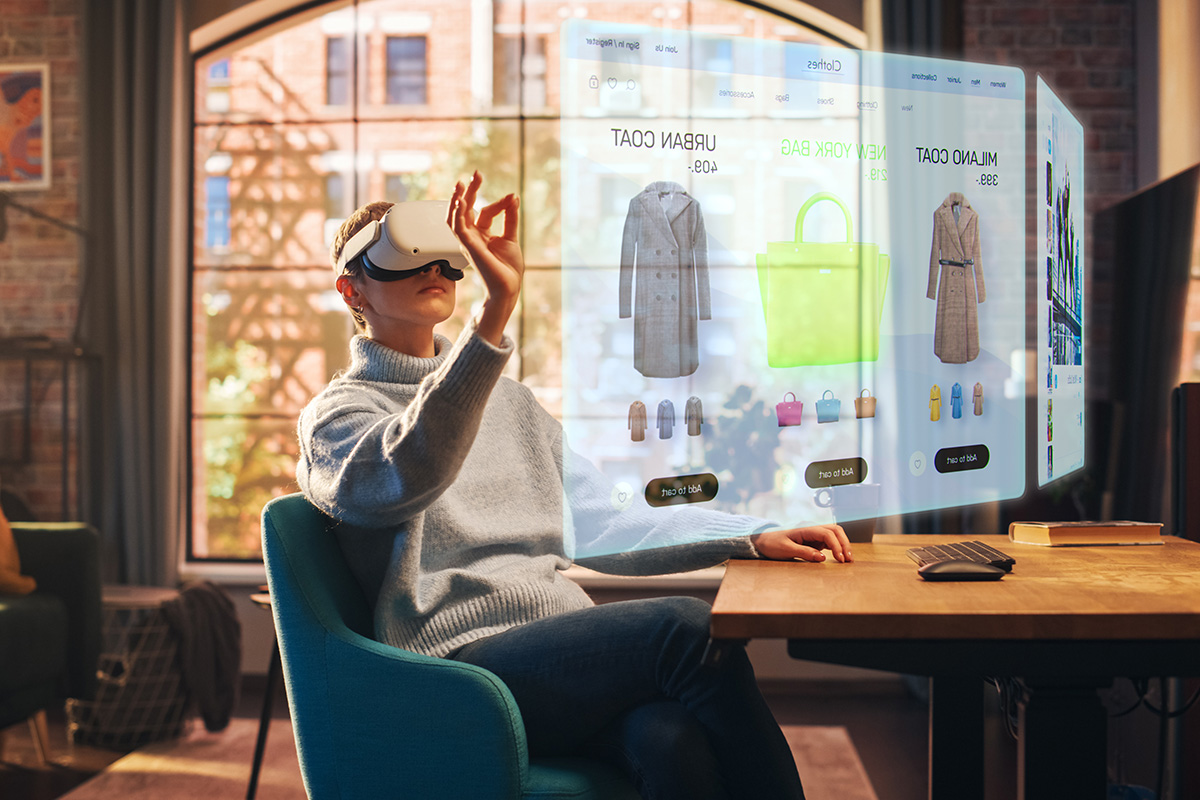 Ecommerce is fundamentally driven by technology, so innovations in the industry can offer an exciting glimpse into the future.
However, investments always need to be strategically relevant. New additions to your technology stack can fail to deliver on their promised values without meeting certain vital prerequisites.
In addition, new technologies must safeguard and support a flexible enterprise model to stay competitive in the face of global uncertainties. We've shortlisted the most innovative technologies that meet these criteria and will show you how they're shaping the future of ecommerce.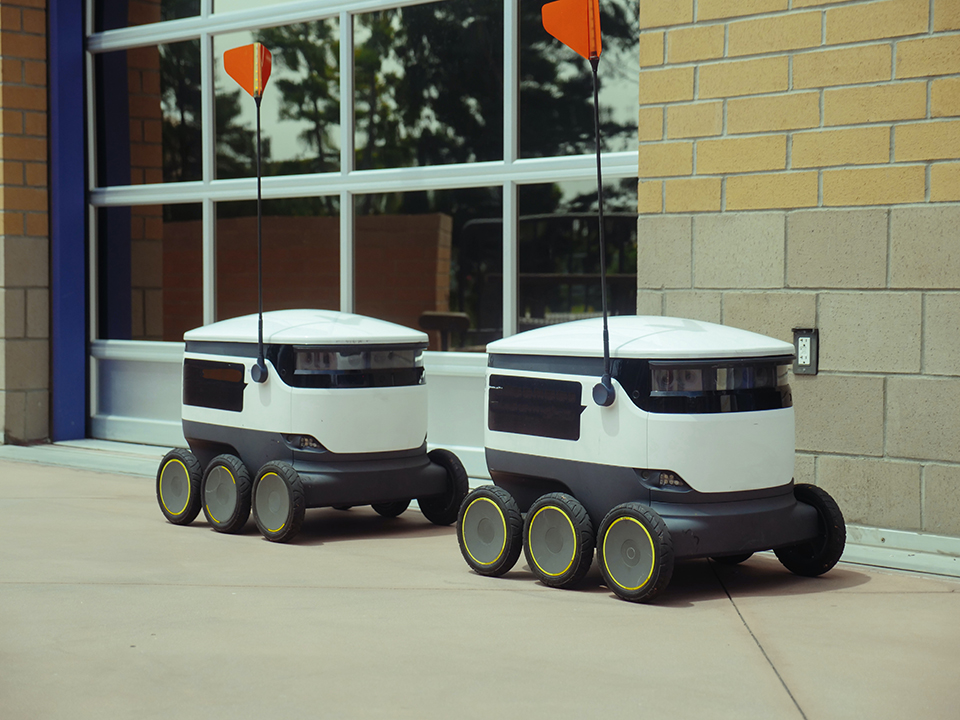 Image 1. Ground-based delivery robots are already taking an active role in ecommerce.
The big picture
New technologies alone aren't the only factor that influences consumer behavior. 'Macro' factors like the global economy, labor markets, commodity prices, or supply disruptions all have great sway.
New technology is a worthwhile investment if it helps your business:
Optimize operations, and enable better or more efficient service

Give the consumer what they want

Create operational resilience in the face of uncertainty

Protect or win back market share from competitors, including brick-and-mortar stores.
If technology can help with at least one of these, it's worth considering. We have identified 11 fundamental technologies that match this description.
These fundamental technologies drive ecommerce innovation today by combining novel ways to deliver new value. When applied strategically, sellers can achieve their goals and stand their ground in the face of new challenges. Surprisingly, a recent challenge comes from an unexpected corner: Brick-and-Mortar stores.
Brick-and-mortar strikes back: Could ecommerce shrink by 30%?
After experiencing explosive growth in 2020, ecommerce's share of the total retail spending is looking uncertain.
Brick-and-mortar retailers are making a comeback. They're fighting hard to regain their market share, which has been massively eroded in recent years. To achieve this, physical retailers plan to offer 'online shopping-like experiences - with the added benefit of everything that ecommerce can't do.
Technologies like QR codes, AR digital mirrors, RFID item locators, AI-based hyperpersonalization, and services like micro fulfillment and smart checkout are all being pursued. The goal is to draw customers away from ecommerce and back into stores.
"…sophisticated customer analytics, personalized sounds and smells, digital mannequins that "know" your clothing preferences, automated home delivery—these are just some of the elements that will shape the shopping experience in the coming years."
- McKinsey & Co. The future of shopping: Technology everywhere (April 2021)
No wonder some analysts are predicting a resurgence of physical sales - at the expense of ecommerce.
According to Euromonitor International, 83% of goods purchased globally in 2022 will be bought in-store, so ecommerce's share could shrink by 30.6%.
To stay ahead, online sellers need to actively pursue their technological innovations with a steady eye on what can deliver the most strategic value in a changing retail landscape.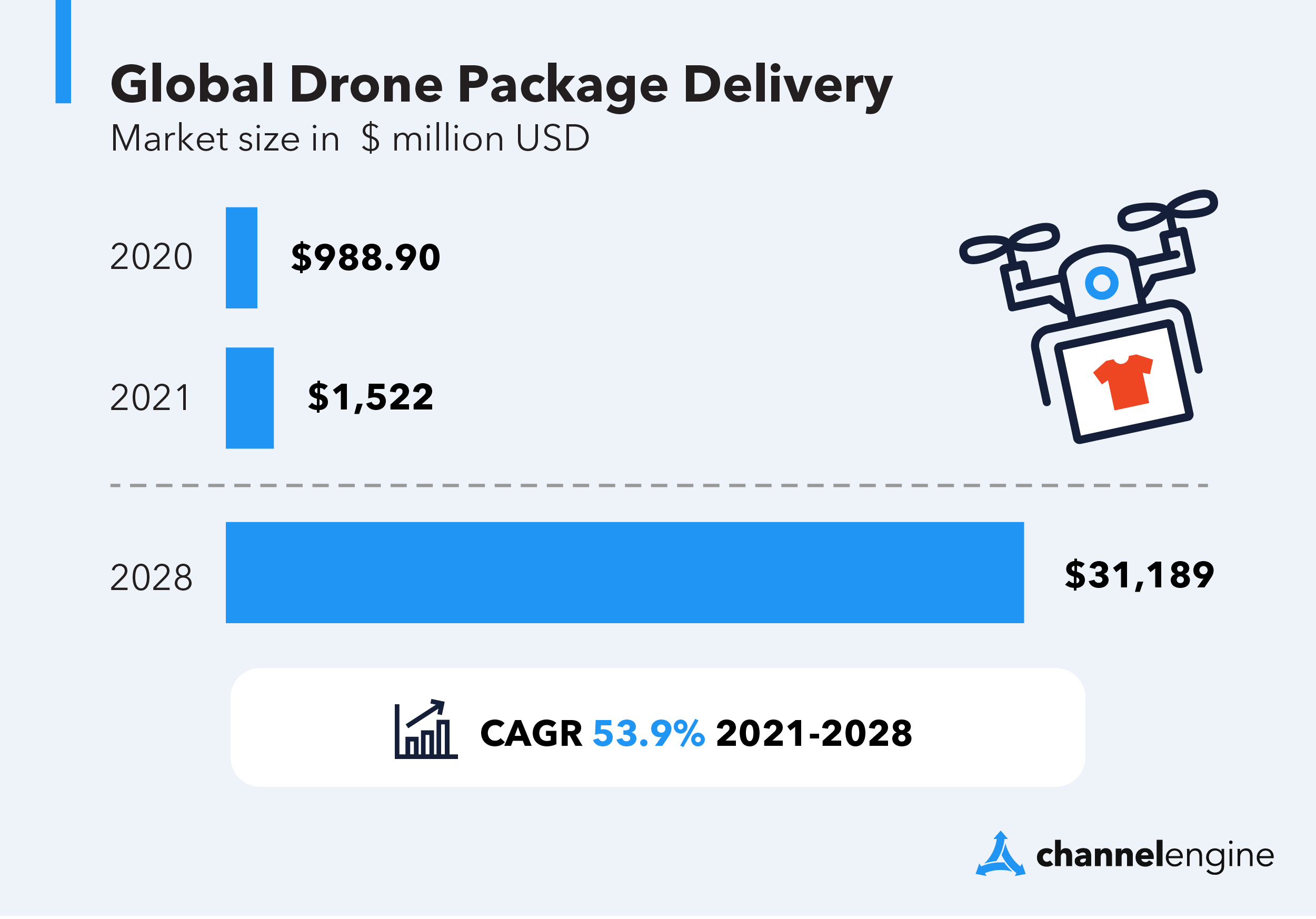 Figure 1. Drone deliveries are increasing rapidly at 53.9% CAGR to 2028 [Fortune Business Insights].
How tech can give ecommerce the edge in 2023
We have identified eleven fundamental technologies that will shape the future of ecommerce in 2023 and beyond. Online merchants that can leverage these effectively can gain new efficiencies and stay ahead of the competition.
While Brick-and-Mortar retailers are already using many of these to win back market share, ecommerce businesses can distinguish themselves by offering exceptional customer experiences.
11 Technologies that will shape the future of e-commerce:
Autonomous delivery – Delivery drones and robots promise convenient and ultra-quick delivery in urban areas and remote micro-hubs where travel infrastructure is poor. Self-driving trucks and ships are also just around the corner; the growth in autonomous road freight is predicted to reach 12.6% CAGR in the years leading up to 2027 and will eventually fulfill 90% of all truck deliveries. Shipping is also becoming increasingly automated, with the growth of automated shipping of 9.13% CAGR expected during the same period. These technologies are extending the reach of autonomous delivery even further.
Artificial Intelligence (AI) - AI already plays a significant role in optimizing operations and sales. It can be used for supply chain and inventory management, to reorder or replenish stock, or even re-route an order via a different supplier in the event of a disruption. This brings ecommerce operations one step closer to becoming a fully automated enterprise.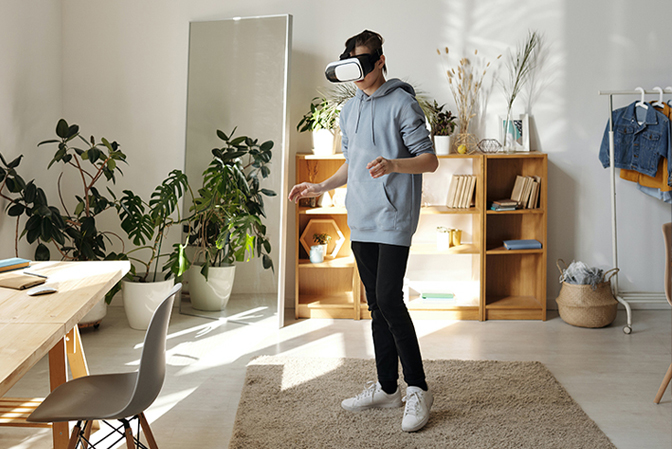 Image 2. Younger and tech-savvy consumers are already widely using AR and VR to visualize potential shopping decisions.
AR/VR – Augmented and Virtual Reality apps are already being used by retailers: they reduce returns and help customers make more informed choices. 3D models in AR can increase conversion by 250% by simulating how furniture looks in a room or how outfits look on you. AR helps connect physical and online sales by showing in-store customers the full range of possibilities without taking up a rack or display space.
NLP/Speech recognition – Digital voice assistants like Alexa and Siri use Natural Language Processing (NLP) to recognize speech and respond accordingly. Some AI voice chatbots can handle 79% of customer queries entirely on their own. One-fifth of consumers already use voice shopping, and 36% plan to start soon.
Responsive Supply – Using advanced AI-like algorithms, the supply of goods can become automated and responsive to the actual consumption rate. Responsive supply software automatically measures demand with sales data and calculates the correct quantities and frequencies for reordering and replenishment. Automated orders are sent to suppliers, so stock arrives before selling out, and overstock is avoided by eliminating human error.
Big Data/Machine Learning – Big Data and Machine Learning (AI) have much to offer. Combined, they can boost sales by making timely, appropriate recommendations, accurately targeting promotions, identifying opportunities for contextual commerce, and optimizing operations (e.g., delivery routes, warehouse layout, and logistical choices).
eWallets – These are not new and already accounted for 49% of online transactions in 2021. Consumers increasingly choose 'frictionless' payment methods such as eWallets when shopping online. In addition to NFC (Near Field Communication) tech used for 'contactless' card or mobile payments, customers are increasingly open to using eWallet-linked, biometric face ID as payment verification, making it even easier to make purchases online or in-store.

Image 3. Transport robots like the Berkshire Grey FLEXTM Mobile Robotic Platform can integrate with goods-to-person and goods-to-robot picking stations. Image credit: Berkshire Grey.
Robots (and Cobots) – Warehouse fulfillment robots are reaching a state of maturity. Amazon has been testing a variety of warehouse robots since 2012 and has now rolled out 350,000 mobile-drive-type robots. These can create a safer workplace and reduce the strain on human workers. The advantage can be financial, too - manufacturers Berkshire Grey and Fetch Robotics claim their fulfillment robots are three times faster at picking products than their carbon-based counterparts.
QR/RFID – Although Quick Response (QR) codes and Radio Frequency Identification (RFID) work differently, both can connect physical objects with enriched product data. This data can enhance customer experiences or be used to identify, track, or locate products. For ecommerce, these have a substantial value in helping the automation of warehouse and fulfillment processes by giving robot workers an easy way to locate, identify, and deliver products.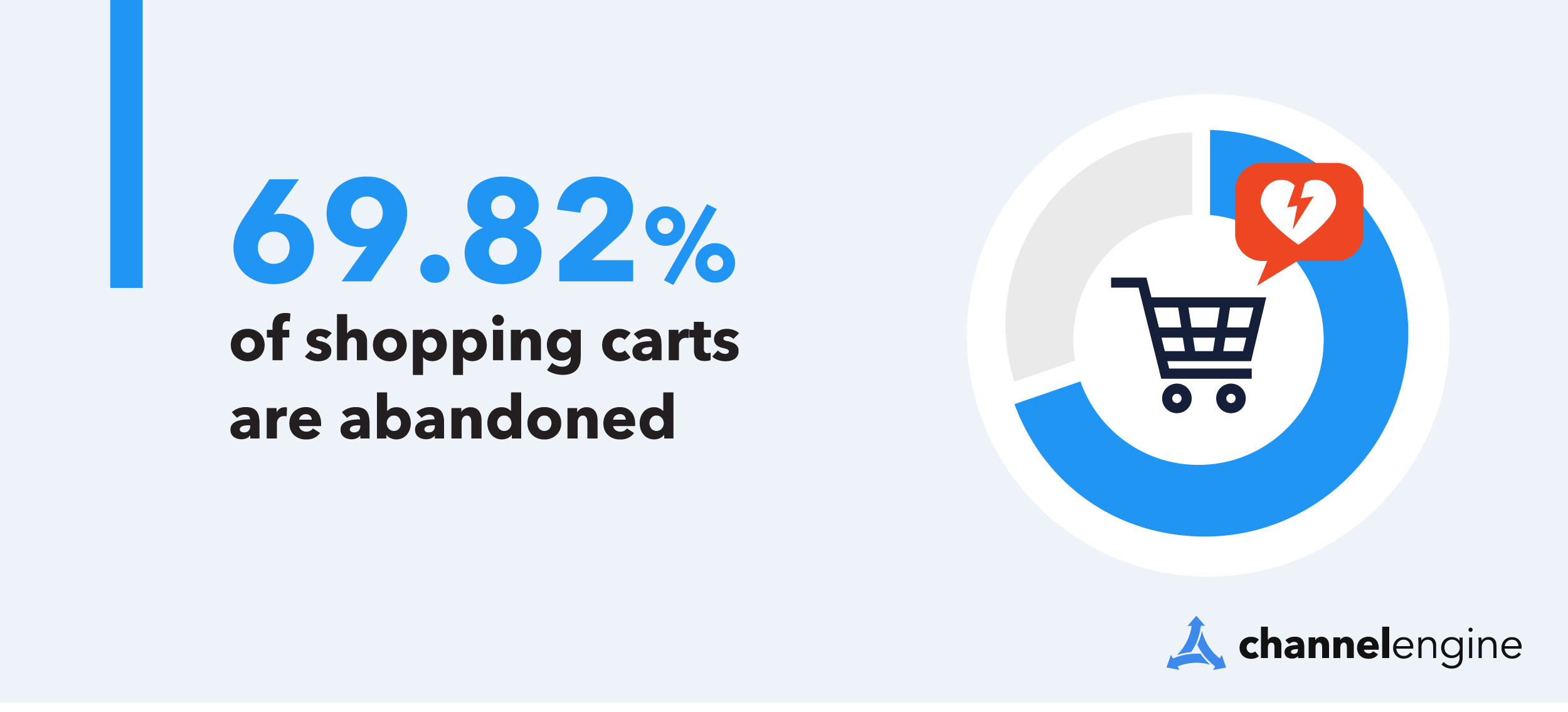 Figure 2. The impact of UX: Just by optimizing checkout processes, USD 260 billion of lost sales can be reclaimed
UX/CX optimization tech – The science of User Experiences (UX) and Customer Experiences (CX) is constantly evolving. Today, eye-tracking technology can measure what grabs attention, and big data can be used to uncover deep connections and larger patterns at work. By optimizing checkout design, ecommerce sellers in the EU and US could reclaim $260 billion USD worth of lost orders from abandoned carts.
LiDAR – Since 2020, Apple has included LiDAR functionality on their iPhone and iPad Pro models. LiDAR is critical in improving AR functionality, as it can create accurate 3D measurements of an object or room. Using LiDAR, a shopper can create a 3D image of a product in-store and see how it looks using AR when they get home. They can then order it online – all with their phone. LiDAR is fueling a new era of '3D ecommerce' and makes it easier for brands to provide detailed 3D content for their products.
How ecommerce can stay ahead of the pack with these technologies
Ecommerce can continue to outcompete brick-and-mortar sales by staying true to its distinctive value proposition and leveraging its unique customer benefits.
However, brands and retailers don't have to think in binary terms. For those that can offer omnichannel sales, there are opportunities to combine the unique qualities of online and physical shopping. Around 50% of physical sales already have a digital footprint, which is predicted to grow to 58% in 2023.
By adopting technologies that connect physical and online experiences – while offering the unique advantages of ecommerce – online sellers can remain at the center of the action. Marketplaces and platforms can become the venue where all sales are ultimately transacted.
Provided it suits their needs, customers may choose physical stores as a venue for interacting with display models, styles, branding, and inspiration, while completing the transaction in a frictionless way online.
"…the customer experience will be differentiated by channel. So, customers who seek a frictionless transaction will shop online."
- Linda Dauriz, CEO, Tiger of Sweden
Use partnerships to access the benefits of technology without the work
Partnerships can also give you exposure to the advantages of new tech while saving time and money.
If a 3PL company is already using AI or robots to optimize operations, you can gain this efficiency by using their service.
Many of the largest marketplaces are already gaining the edge with these fundamental technologies, so it makes good sense to piggyback off their investments. If a marketplace or platform offers AR and 3D content or apps, ensure you offer the right 3D content for your products.
You need to provide quality content and tailor it to each platform. This maximizes your chances of visibility when a consumer uses AR or Voice Shopping to discover or try out a product.
So remember to be selective regarding technology and choose solutions that help leverage the USPs of ecommerce: Convenience and Choice.
Ready to shape the future of your business with new technology? Our 5 Step guide will show you how.