13 November 2019
How a modern e-commerce landscape can bring your business to the next level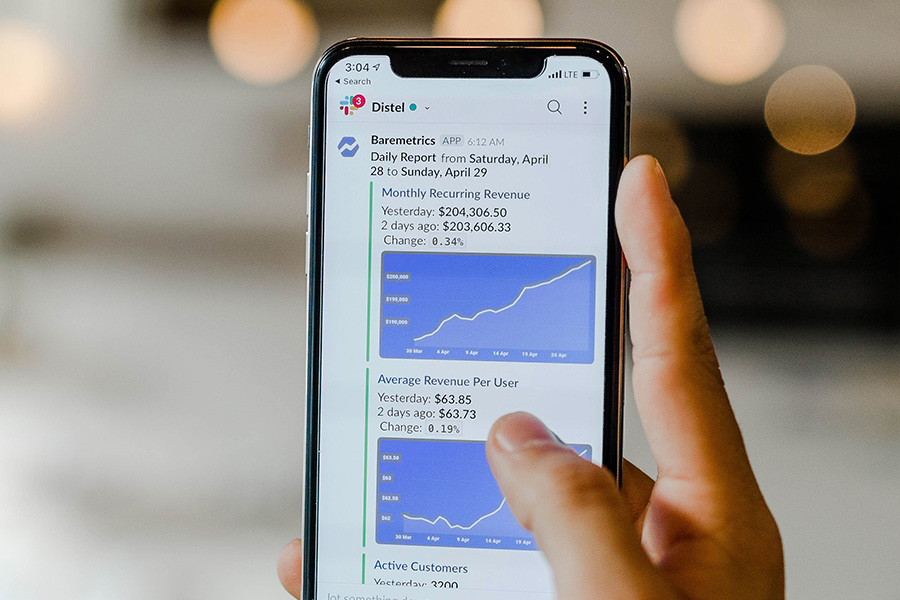 Index:
What is a modern e-commerce landscape? Numbers and facts
How did the distribution model evolve?
Four stages of development
Core challenges of the current distribution chain
Why should you consider selling on marketplaces?
Four significant benefits
Opportunities for brands and retailers
Don't be afraid to integrate: sit back, relax and watch the orders roll in

The e-commerce landscape is rapidly evolving, taking the shape of the current selling needs, pushing the revenue boundaries, and posing new challenges to brands and retailers. We are well acquainted with a classic distribution model, but how did the recent e-commerce trends change it? What are the main reasons for brands and retailers to start selling on the marketplace platform? This post concisely addresses all these points and provides you with a rock-hard solution to vanish all your fears about the integration process.
1.

What is a modern e-commerce landscape? Numbers and facts
According to a recent study, an estimated 75% of global online sales will go through a drop-shipping model by 2021. Meaning that $3.6 trillion worth of sales will go through marketplaces. Moreover, this model shows an upward trajectory reaching $5 trillion for total e-commerce sales over the next few years.
In line with earlier estimations, Shopify argued that this growth is driven by the fourth wave of e-commerce, enabling everyone to "buy anything, anytime, and get it delivered anywhere." The revenues for the global marketplace providers reached $18.7 billion points in 2017 and expected to jump twice, approaching $40.1 billion in 2022.
To give you a more local perspective, consider European e-commerce market revenue is worth $363 billion now; however, it is expected to grow at 7.3%. Thus, according to the experts, by 2022, the European market volume should reach about $481 billion.
Despite the quite recent popularity of the marketplace platforms, it should be noted that more than half of them were launched in the last seven years.
2. How did the distribution model evolve?

Four stages of development
STAGE 1
In days gone by, brand owners and manufacturers followed the traditional distribution model working through agents, distributors, and wholesalers to deliver their products. Such a one-way journey was pretty stable: once a deal was done with a retailer, manufacturers felt safe knowing for sure that a revenue stream is coming in.
STAGE 2-3
2009 marked the beginning of the direct-to-consumer models and online shopping, with technological approaches developed to support these innovations. Hence, many businesses had to modify their ways of selling goods. Agents were the first to drop from the chain, allowing distributors, wholesalers, and retailers to take their place. Also, during this, the first online marketplaces evolved. A 2012 PWC report, The future of retail – Consumer adaptive retailing, argued about the priority for retailers to function in the same world with their consumers, allowing distribution and the supply chain to be an essential part of the shopper experience.
STAGE 4
Further, the direct- to- consumer model got transformed into a more sophisticated system where brands and manufactures did not refer anymore to the traditional touch-points for creating unique experiences for their consumers. They were enabled to overcome distributors and wholesalers and sell the products directly on different channels.
Core challenges of the current distribution chain
According to Jorrit Steinz, the founder and CEO of ChannelEngine.com, "In 2021, marketplaces models will generate more revenue than the whole market is doing now". Also, in his interview, Steinz stressed that retailers and brands who are increasingly selling through these types of platforms significantly increase their visibility. However, they have to make sure they "understand how the game works and can get themselves under control by being present in the right places and with the right strategy."
Having a new system in place where brands, retailers, and distributors are expected to benefit from higher revenues and a more flexible marketplace approach, there are still some challenges that need to be addressed.
Brands experience a lack of control on channels, where they can't fully control the content to make sure it is complete, attractive, and in line with brand guidelines. The same goes for the product range that needs to contain the latest product lines available. Finally, resellers, availability, and price levels should be monitored and controlled.
Distributors and retailers fight for boosting their revenues with better margins and looking for the right service to sell a higher volume of products wherever customers are searching for them.
3.

Why should you consider selling on marketplaces?
Four significant benefits
Now, we came to the point of more practical information regarding the main pros of switching your sales to the marketplace model. According to Internet Retailer's analysis, the sales growth on major marketplaces caused many large retailers to make use of selling their products on different channels. Below are some current numbers of companies per marketplace:
Alibaba 8.500.000
Amazon: 5.000.000 (of which 40% are Chinese companies)
Bol.com: 25.000
Cdiscount: 20.000
Based on the PWC report, "businesses with an inability to recognize, enable and efficiently manage new channels put themselves at risk of being targeted and outplayed by disruptors and channel-specific intermediaries that focus on uncovering these weaknesses and providing solutions for gaps in the market."
These numbers bring us to the four major benefits of selling on marketplaces:
1.The competition
According to a recent study, there are over 800.000 online stores in Europe (21,2% in Germany, 13,1% in the UK, and 10% in The Netherlands). The question is: how are customers going to find you among other shops offering similar products? On top of that, you lose shoppers to the big marketplaces. Bottom line: instead of competing with sales channels, use them to your advantage and beat the rest of the competition?
2. Internationalization
Most marketplaces operate globally, so when you place your products there, you will automatically expand your client reach with minimal time and effort. Also, marketplaces can improve your cross-border sales by freeing your hands from translating the entire website and marketing in multiple languages. As of now, there are just a few core languages to reach the target audience (Mandarin, Spanish, English, and Hindi). Though, according to Common Sense Advisory (CSA), by 2027, sales and retailers will have to translate their content into multiple "niche" languages to enter developing economies. You can avoid this problem by flawlessly selling your products in various countries via sales channels.
3. New partnerships
Marketplaces are an excellent source for establishing new partnerships and growing your business network. Sharing the same sales platform enables different businesses to find you, discuss future perspectives directly, and get hands dirty with a new partnership routine. Never overlook this vast opportunity to reach higher numbers and expand your expertise.

4. People buy more on marketplaces than single webshops
Why is this? The marketplace is convenient for comparing prices and product items from a single source. Besides, they offer higher transparency for product availability and stock levels in an open environment. Further, product reviews make a big deal in decision making and the actual purchasing process. Finally, marketplaces are ideal for reaching new target groups who came across your products for specific items or browsed the most popular listings.
According to the recent study, Amazon.com is expected to account for a 50% market share by 2021 (in the US). Bottom line? Whenever customers make purchases online, there is a considerable probability that they will do it on marketplaces.
Opportunities for brands and retailers
With the right strategy and technology, brands and retailers can harness the power of global marketplaces.
Opportunities for brands
Opportunities for retailers
More control over pricing and availability.
Benefit from their current B2C infrastructure and processes with a high level of delivery, product availability, service levels, and competitive pricing.
Using the same logistical infrastructure for D2C shop, marketplaces, and resellers.
Working closely with brands and be a part of their overall strategy and solve part of the marketplace challenges for the brands.
Working closely together with quality resellers by providing product content.
Extending their offering by becoming a marketplace (when big enough).
Enabling drop-shipment for:


Size filling;
Longtail;
Optimal stock levels avoiding fast sell-out.
4.

Don't be afraid to integrate: sit back, relax and watch the orders roll in
The previous parts of this blog provided you with information that you have probably known to some point. However, it might seem more complicated when you start thinking about the whole integration process. Which marketplaces will work for you? How to import your products from the current platform? How to control price changes between all marketplaces? These questions are just the tip of the iceberg.
Likely for you, there are sophisticated systems in place to provide you with a full arsenal of necessary processes and features. All it takes is a single, easy-to-integrate connection to your systems, and you can make your products available on all major marketplaces, click and ad channels, and product feeds.
Started in 2013, ChannelEngine has grown to an industry leader at the forefront of a rapidly developing e-commerce landscape. It offers high-level integration on more than 45 marketplaces, including Amazon, Bol.com, eBay, Allegro, CDiscount, and over 100 click-and-add channels to reach millions of new customers and to add more channels worldwide every month.
Together with our clients, we sell more on the best global marketplaces through one connection. Below, you can see the revenue growth for our three random customers (from the base line up to this year).
To see how it works, watch this short video, and book a demo.