24 June 2020
GUEST BLOG: Dutch online shopping behaviour in international perspective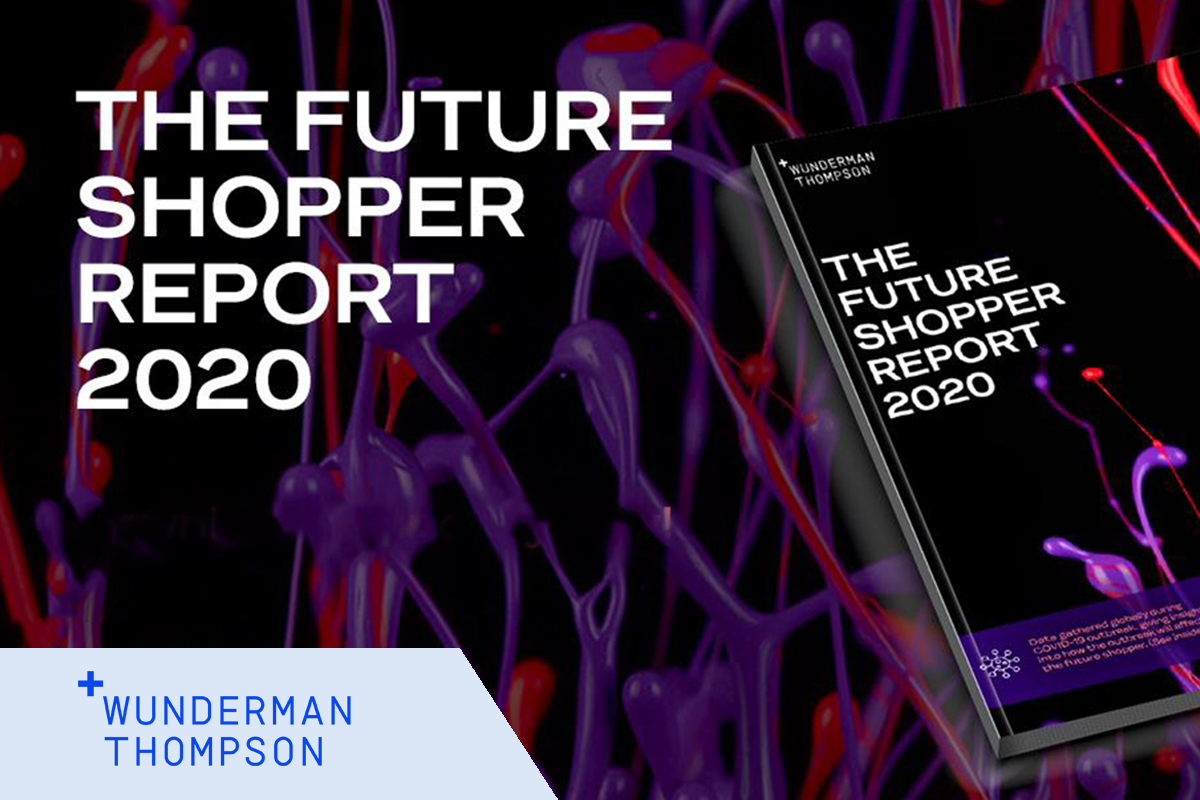 The Dutch have their characteristics and habits: licorice, bicycles, excessive use of proverbs, and-so-forth. Is their online shopping behavior also one of a kind?
In this article, we review Dutch shopping behavior and put it into an international perspective. Wunderman Thompson Commerce has drawn data from 16,000 consumers in the UK, US, Australia, China, France, Germany, Spain, and the Netherlands. You can find the overall conclusions in the Future Shopper Report 2020, which also shines a light on the effects of the COVID-19 pandemic. Here we will dive a little bit deeper into some of the Dutch consumer data that did not make it to the report.
The online shopping journey
Inspiration
An online shopping journey can come in several ways. But where do consumers get their inspiration? International shoppers indicate that Amazon (52%) and search engines like Google (51%) are their most important source for inspiration, way ahead of retailer sites (20%) and social media channels (19%). It is quite surprising, as Amazon and search engines seem to serve a functional purpose (buying and search respectively) rather than being inspirational.
It is no surprise that Amazon (12%) plays a significantly smaller role in inspiring Dutch consumers. For them, search engines are the primary source of inspiration (58%), followed by retailer sites (26%) and other marketplaces like Bol.com (20%).
When it comes to social media (18%) as a source for inspiration for Dutch online buyers, there is a noticeable discrepancy between younger and older respondents; 36% of 16-24-year olds turn to social media, while only 5% of 55+ consumers do the same. Likewise, about a quarter (25%) of women look at social media for inspiration, whereas only 13% of male consumers follow their example.
Search
Once inspired, the next step is to search for products. For several years, the battle has been on to become the starting point for online shopping journeys. Also, in this stage of the customer journey, Amazon (63%) and search engines (48%) are the most critical channels with retailer sites (33%) completing the podium.
For Dutch online consumers, search engines (54%) are the most crucial channel. Retailer sites (46%) and brand websites (28%) follow. Amazon (14%) is not that important for them (yet?). 29% of Dutch consumers search for products on other marketplaces than Amazon.
Purchase
Once the search phase is complete, it is time to make the all-important purchase decision. But what factor is essential to consumers when it comes to making the purchase decision? When asked what was most important when shopping online, Dutch consumers chose the price of the item as the most crucial before anything else, mapping closely to global preferences:
Price of the item (96%)
Product imagery (91%)
Convenient delivery (91%)
Strong customer service (90%)
The item I want is in stock (90%)
Accurate product descriptions (89%)
Easy to find the product I am looking for (87%)
Free delivery (86%)
Easy returns process (86%)
Free returns (85%)
Product reviews (79%)
Speed of delivery (75%)
Website content relevant to me (70%)
Whether the item was on special offer (68%)
Brand being ordered (66%)
Click and collect (44%)
Personalized offers (43%)
That the brand has a physical store (43%)

Figure 1. Average time shoppers expect to wait for their orders to arrive (in days)
Dutch consumers order more from marketplaces than any other platform per month.
Marketplaces (excl. Amazon): 5.85 times a month. It is higher than the global average (4.91 times)
Social (in-app purchasing): 4.57 times a month. It is significantly higher than the global average (3.46 times)
Retailer sites 3.72 times a month
Website of their favorite brand: an average of 3.52 times a month
Amazon: 2.86 times a month. It is far lower than the global average (6.51 times)
The best customer experience
Dutch consumers are most satisfied with the experience that marketplaces give them. Marketplaces score best on all the topics relating to prices, assortment, delivery options, and customer service. Personalization is the only thing marketplaces do not win on. But that is no loss as Dutch online buyers consider no single channel good enough for delivering personalized offers.
The Amazon effects
Taking a look at international numbers, Amazon is most popular for inspiration, searching, and purchasing products. For Dutch consumers, it is different. But will this remain? Amazon opened many categories earlier this year. There is no doubt that Amazon will attract more attention and market share in the coming time. Next year's Future Shopper report will give clarity on which impacts Amazon has on Dutch online shopping behavior.

Figure 2. Percentage of online purchases with Amazon in 2020 vs. 2019
The Dutch future shopper as input for redefining and reconsidering business models in our new age
With so much change happening in the market, businesses must also consider how they do business. Is the way they have been doing things still heading towards the right direction? Do they need to pivot and innovate? As part of our research, we investigated different ways of doing business in order to see online shoppers' thoughts.
Online, offline, or both? (Omni-channel)
48% of Dutch consumers prefer to shop with a brand that has both a physical store and an online store. Yet investment in omnichannel needs to be progressive, digital, and innovative. 41% would like brands to be more innovative in how they use digital technology to improve their experience, with 40% saying companies being more digitally innovative would actively influence their purchasing decision. It includes providing more seamless shopping experiences such as cashless payments, which 42% of Dutch people were excited about. 46% of shoppers are excited by stores where they don't have to queue to pay (such as the new Amazon Go stores), and more than half of them (56%) would be happy to receive free samples from online retailers based on their purchase history and preferences.
The rise of digital products
Moreover, we surveyed consumers about whether they would prefer digital services over physical products: Only 27% of Dutch consumers would prefer their purchases online to be digital and instantly downloadable rather than a tangible item. 37% of consumers aged 16-24 said this, while only 12% of 55+ expressed a desire for digital and instantly downloadable purchases.
In terms of online purchasing behavior, the stats are broadly in line with the global average. When asked how much of Dutch consumers' annual spending is spent on services, consumers answered that physical products makeup 69% of what is bought online, while digital products now account for 27% of annual spending.
The subscription economy
Another rising trend comes with subscription-based services, with half (50%) of Dutch consumers having between one and three active subscriptions. 9% have 4-6 active subscriptions, and just 1% have 7 or more.
But there clearly prevails dissatisfaction: only 15% of Dutch were satisfied with the subscription service they have, and only 10% saying they like the convenience – a worrying stat, given that subscription is supposed to be all about convenience. Further indicating that brands, retailers and marketplaces have a long way to go to please paying customers.
Only 10% report enjoying the convenience of subscription services, 7% believe it offers them the best deals, and 2% feel like the brand-provided service really understands what they want and need.
Ethics and sustainability
Sustainability and the environment continues to play an increasingly significant role in influencing consumer choices as younger, more socially conscious shoppers enter the market. 63% of Dutch shoppers said they wish for retailers and brands to offer better environmental practices such as less packaging, reduced carbon footprint, and eco-delivery vehicles.
Furthermore, 42% said they consider a company's ethics and morals when making a purchasing decision, with 38% actively choosing companies that are more environmentally responsible.
Social media and social commerce
Social media is also becoming a massively popular platform for brands as well, with 27% of consumers now actively recommending products through social platform activity such as tagging or direct messages to their friends.
Automated purchasing
Programmatic Commerce™ – the phenomenon of connected devices making purchase decisions on behalf of consenting consumers and businesses based on pre-programmed preferences – has been less widely adopted by consumers.
Currently, only a quarter (25%) of Dutch consumers use or have previously used devices that automatically re-order products. On the flip side, 44% of all consumers have not only never used one of these devices, but say they will never use them - not now nor in the future.
With these technologies still being in their early adoption phase, consumers did state it would not take long before automated repurchasing is accepted. Household product items (1.56 years) were the sector consumers expected to take the longest to develop before they were comfortable using them. It is understandable as these items traditionally tend to be bought online less. Clothing (1.3 years), on the other hand, was showing the shortest time frame, not least because it is already in such a ubiquitous aspect of eCommerce. Consumers are used to recommendation engines suggesting clothing products for them, and with free deliveries and returns, automated shopping would be less consequential for shoppers.
Smart assistants and voice
When it comes to zero UI, voice and smart assistant devices, 22% of Dutch consumers currently use or have used a voice assistant, and 17% intend to in the future.
Final remarks
Never has an insight into future digital shopping trends been more important. We are facing a period of unprecedented change, from every angle. It's clear and obvious that digital commerce is only going to rise. Marketplaces like Amazon and Alibaba have strengthened their position throughout the last year and now are controlling many areas of the customer journey as well as setting the benchmark for services. With Amazon being introduced to the Netherlands, this may also be the case for the Dutch market soon.
Brands and retailers must consider the balanced channel strategy to appeal and transact with consumers across marketplaces and social platforms increasingly. Consumers also seem intent and excited about new technologies. Find the proper way to digitize the offerings to respond to the increasing demand for digital versus physical products. Following consumer behavior helps formulate a digital commerce strategy now and in the future.