05 January 2023
PRESS RELEASE: ChannelEngine welcomes Ed Barrett as Chief Revenue Officer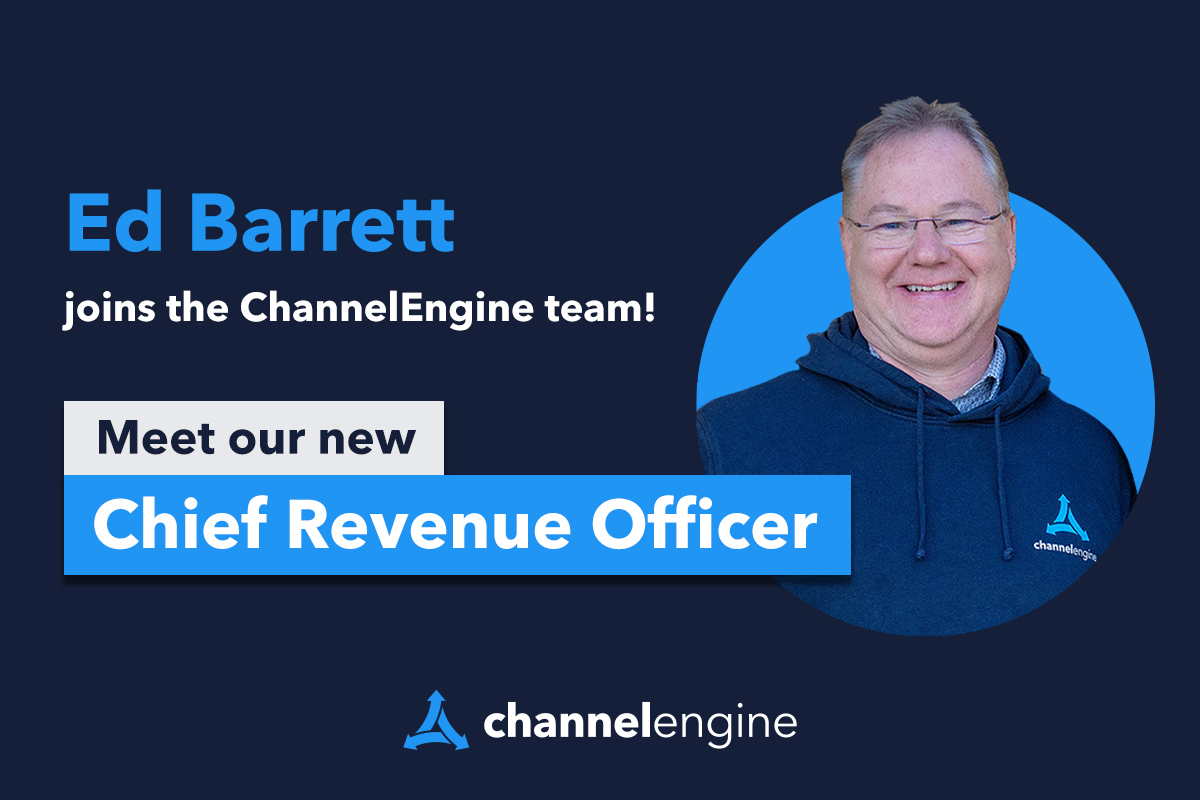 Leiden, The Netherlands, January 6, 2023 - ChannelEngine – the leading marketplace integrator – announces Ed Barrett as its new Chief Revenue Officer, effective January 9 2023.
A commercial leader operating in the tech sector for over 20 years, Ed has a wealth of experience in go-to-market models and growth strategies, an understanding of the evolution of commercial channels, and an overall interest in commerce. A people-centric leader, Ed has built teams across international markets to drive exponential growth in companies such as Google Cloud and HubSpot.
Prior to joining ChannelEngine in January 2023, Ed was Vice President (EMEA) Sales for HubSpot for almost 6 years. Before HubSpot, Ed was Head of the Google Cloud worldwide SMB Sales encompassing the online, inside, and partner sales channels. He joined Google from IBM in 2012, where he led worldwide sales for one of IBM's Cloud solutions. Ed previously held several commercial roles with IBM in storage, IT services, and strategy.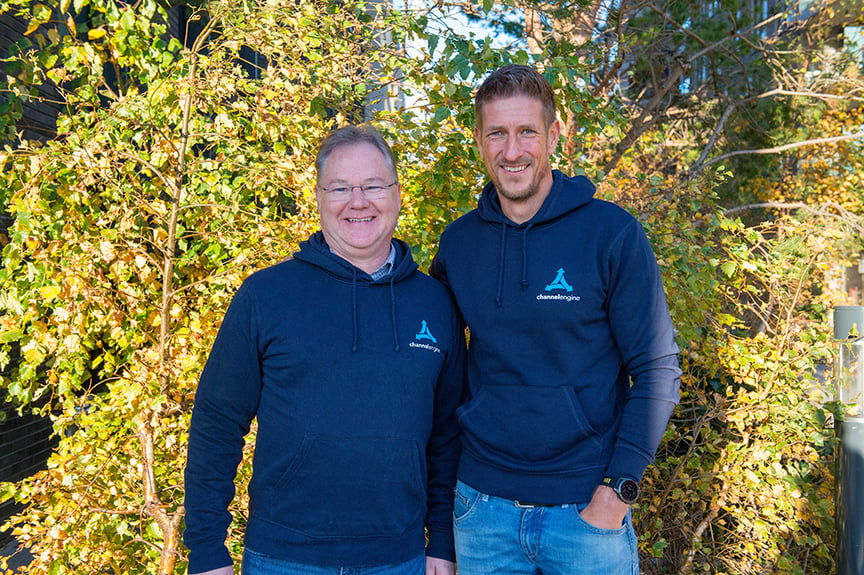 New CRO of ChannelEngine Ed Barrett (left) with CEO Jorrit Steinz
"ChannelEngine is at an exciting phase of development right now: since our $50 M series B funding, we've expanded rapidly and are building strong, collaborative teams. Ed's expertise fueling growth at Google Cloud and HubSpot will help ChannelEngine strengthen partnerships, develop strategic alliances, and expand our international sales presence."
Jorrit Steinz, CEO, ChannelEngine
"Ambition is essential for any business to grow, and I see plenty of it at ChannelEngine. My goal as CRO is to support this ambition and build on ChannelEngine's foundation of strong and healthy growth. I'm looking forward to applying my previous experience at HubSpot, Google, and IBM to create and implement data-led strategies that will generate rapid and sustained growth for ChannelEngine and its clients."
Ed Barrett, Chief Revenue Officer, ChannelEngine
Originally from Ireland, Ed has lived and worked in the UK and US, engaging clients from every continent.
A graduate in Marketing Management from Trinity College Dublin, Ed later received his MBA from Henley Management College. He has also held board level posts in charities focused on bridging the 'digital divide', by helping organizations and individuals unlock their full potential through access to digital innovations and tools.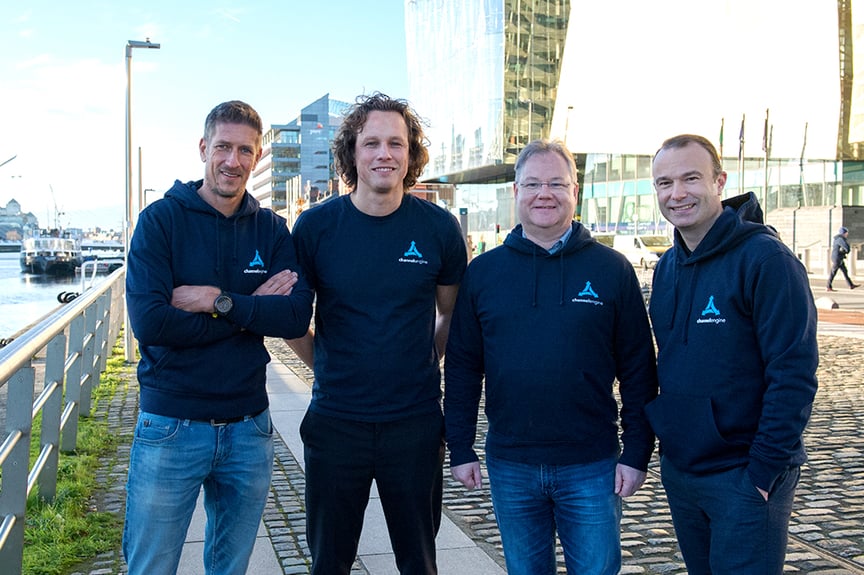 From left to right: Jorrit Steinz (CEO), Niels Floors (VP of Sales & Partnerships), Ed Barrett (CRO) and Ruben Stappers (CFO).
---
ChannelEngine's story began in 2013 when we saw an opportunity to connect ecommerce businesses with global marketplaces. Our 15+ years of experience helped us build the most complete marketplace integrator and now, almost 10 years later, we facilitate the sale of over 6 million products from 8,100 brands on 200+ sales channels.
ChannelEngine is headquartered in Leiden, The Netherlands, and has offices in Munich, Dubai, Singapore, Melbourne, New York, and Toronto. Our clients include Philips Domestic Appliances, Bugaboo, Hunkemöller, Brabantia, Bosch, JDE, and Reckitt.
For more information contact: pr@channelengine.com