13 September 2019
3 Reasons why you should start selling on marketplaces and how we can help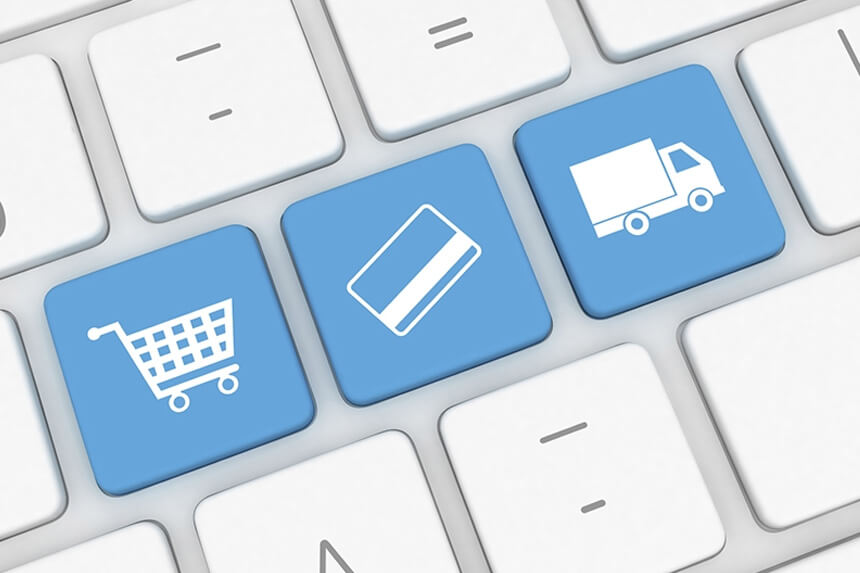 You might have gone through our website before ending up here and maybe you're left with questions about why you should sell on marketplaces. We are here to explain to you how this will help grow your business and how we can help make it really easy.
1. Marketplaces are growing
First of all, marketplaces are growing. In 2016, half of customer sales came through marketplaces. This amount will rise to 66% in 2022 when this growth continues. This means you miss out on half of the online shoppers as potential customers. Sure, they might check your website as well, but they still buy their products from big marketplaces. One of the reasons for this is the large selection of products and the possibility to compare offers for those products.
Big marketplaces have millions of daily visitors. 38% Of online shopping trips start with looking at the big marketplaces because they have a good name, people know them and they know what they can find there. Also millions of those visitors are regular customers. They have experience with these shops and know what they'll get and what quality and service to expect. Why change to a different, unfamiliar shop when your regular shop has everything you need? Except when they don't. So chances are, that people will only search for your shop when the big marketplaces don't already offer the things they are looking for. But what are the chances? When somebody is looking for a new product, they probably will find one they like on Bol.com or Amazon. But they might have liked yours better if they would have found it. Selling on marketplaces means reaching a big audience without much effort. Your sales will most likely increase which means you can buy bigger batches at once with discounts to increase your margins. Of course, you still have to come up with competitive prices, but we can help you with that. More about this later.
2. The competition
Beating your competition is also an important reason why you should start selling on marketplaces. The amount of online stores in Europe is huge. Research states there are over 800.000 online stores in Europe of which 21,2% in Germany, 13,1% in The UK and 10% in The Netherlands. In 2016 there were 335 marketplaces in Europe. It might be hard to stand out between all these webshops. How is somebody going to find your shop between all the other shops that offer the same products? And, like we said before, you already lose half of the customers to the big marketplaces. This means the other 50% of customers will move between 799.665 webshops in Europe. So, besides competing with those huge marketplaces, you have to compete with all those webshops for the other half of the customers. But why would you compete with the marketplaces, when you can join them in beating the rest of the competition?
3. Easy International selling
Last but not least, marketplaces are a great way to improve cross-border sales, without having to translate your entire website and marketing in many different languages. So besides reaching the millions of customers from the marketplaces in your own country, you can reach millions more. You can now compete with the complete 800.000 webshops in Europe. You might not be a bestseller in any of these countries, but being average in multiple countries is always better than being average in just one, right?
But how about my name?
You might be worried about what it will do to your own image when you join the marketplaces and become one of many sellers. Most marketplaces request high performances from their third-party sellers and the best way to test this is to have customers rate the shops. Shops with high ratings will be more likely to be the first visible seller which directly improves your sales. But even if you're not the first visible seller, people might compare different sellers based on reviews. Even when your price isn't the lowest, people might be willing to pay extra for your service or delivery speed. So, the more happy customers, the more people will find you and trust you. Your name isn't as visible as when you're selling from your own webshop, but it's still important. Besides, customers might remember your webshop and good service, and maybe next time will visit your own shop instead of the marketplace.
How can ChannelEngine help?
This is pretty simple. We can help you, by taking a lot of work out of your hands by fully automating your marketplace sales, with stock, price and order synchronization. Like mentioned above, there are 335 different marketplaces in Europe. To sell on all those marketplaces, you have to synchronize your products with each and every one of them, which takes a lot of work. To start selling, you can connect your system to ours just once, and we'll automatically upload your inventory to every marketplace of your choice. You can start with big marketplaces like Amazon, Bol.com, Cdiscount, Shopee and many more. You can create separate lists to include or exclude certain products, brands or price ranges from different marketplaces. When you add a new product, those lists will automatically put the product on the right marketplace. You can also change your prices, by using advanced pricing rules. This way, you can easily offer discounts or lower your prices to get rid of your leftover stock. Your orders are automatically sent to your ERP or E-commerce platform.
Repricer
Like mentioned above, we also offer a repricer. For now, it's only available for Amazon, Bol.com and Blokker but more will follow. The repricer allows you to dynamically compete with other sellers and even the marketplace. We automatically collect all price changes from competing sellers of a specific product and adjust your price according to your settings. You can set a minimum- and maximum price based on your purchase price and desired margins and choose how you want to compete. The prices will be updated regularly, so the prices are always up-to-date.
Our platform also helps you with your international sales. When you're not able to create invoices for different countries, ChannelEngine does that for you. European VAT rules are automatically calculated and up-to-date so you don't have to worry about this.