13 September 2019
4 Tips to successfully kick-start the holiday season with black friday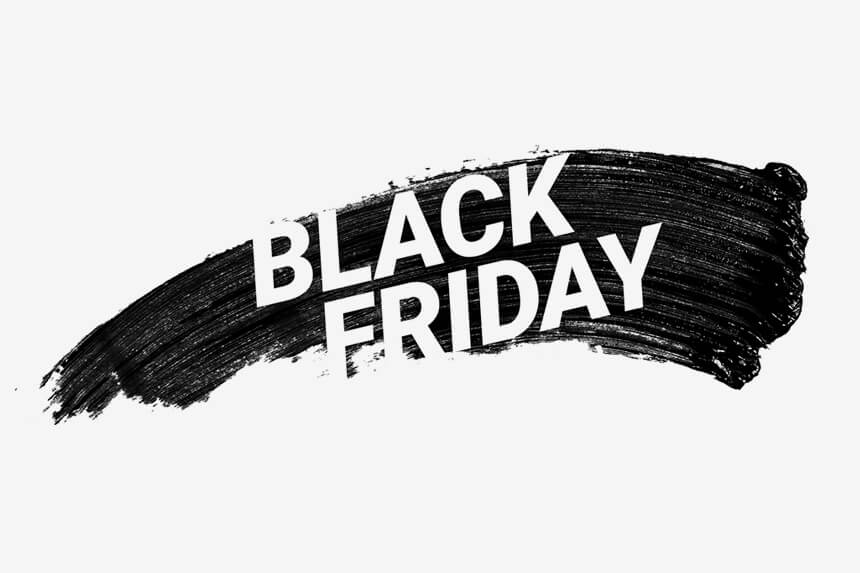 Kick-start the holiday season with black friday, an originally American concept that's taking over the world. With the addition of cyber monday it's now a weekend full of discounts with people waiting in line. Waiting in line before a shop opens changed into scoring the best deals online in the comfort of your own home. Although offline shops still attract a lot of people every year, the shift to online shopping made it possible for black friday to grow to a worldwide phenomenon. The kick-off will take place on november 24th this year, but to be successful you have to start right now.
History
Since black friday is the day after thanksgiving, it never really set foot in other countries than the US and Canada. In 2003 retailers noticed that online sales increased online on the monday after black friday. This is how cyber monday was born and how the concept of black friday started to take over the world. Where people in the rest of the world weren't willing to wait in line for deals outside a shop like they did in The US, they did want in on the deals. Cyber monday got picked up, starting with small shops joining in on the hype to earn some extra money. Now a days also big brands and marketplaces like Bol.com, Amazon, Zalando and Tesco open their online doors and drastically lower their prices. This also benefits third party sellers. In 2014 they broke records in holiday sales by offering a 250% growth in sales on Amazon alone.
Global growth
Although black friday and cyber monday originally started as seperate days, it's grown into a weekend filled with discounts. While adding new offers every day, retailers attract as much people as possible. It has become such a big event, retailers start planning months ahead. For example Amazon offers 'fulfillment by Amazon' (FBA) where you store your products in their warehouse. They offer this feature all year, but when you want to use it during the holidays, you had to connect FBA before october 1th. If you're already using FBA you still have some time to deliver your products. Click here for the latest shipping dates to be on time for the holiday season. (On these dates your products have to be at Amazon, so keep your shipping times in mind.)
So don't waste any more time. We've collected the most useful tips to be successful during the holiday season, starting with black friday. We picked out 3 headlining tips to get you started and more detailed ideas will soon follow.
1. Be prepared and be smart
Obviously you have to make sure you have enough stock and that it's in the right place at the right time. But also check your listings, prices and discount possibilities. Know your margins and gather information about your competition to make sure you offer the best prices. Keep in mind that people are willing to pay a little more for their last minute gifts to be on time. Adjust your prices and ask a little extra for great and fast service. Outsmart the lazy customer who's looking for the cheapest product with the fastest shipping. Be creative in outrunning your competition this season.
2. Be present
When even Amazon, the biggest online retailer at this moment, manages to grow their reach each year, yours can grow as well. The holiday season is the best time to earn some extra money and reach new customers. Link your webshop to big marketplaces like Amazon and Bol.com and click through websites like Beslist.nl and Google shopping. Are you already linked to one or two? Add some more. Are you worried you can't handle that much? Consider hiring (extra) holiday workers to take up on the extra work or check which marketplaces offer possibilities to temporary close your shop. This way you create time to ship your current orders before getting new ones.
Are you already selling on all possible channels? Improve your sales by claiming the buy box. Work on improvements to get a better rating before the season starts. You can also try to find loopholes. Bol.com for example says you'll automatically measure up to their service standards by using their fulfillment system which makes it easier to win the sales box.
Also make sure you make the most of your social media and website.
3. Start promoting
To be present you have to start promoting right now. Are you joining in on the black friday madness? Although black friday is growing, most people don't know whether a shop offers discounts or not. There are different websites like black friday online (NL) or black-friday.de that give this information. On this website you'll find information about black friday in many countries, like Spain, Finland, Italy and even Brazil. Some sites only list joining webshops and some list all the best deals and give regular updates. Make sure to be visible on websites like this, but also use your own website and social media to inform your customers about the expected discounts. Some stores release a list a few days before black friday including all the sale items while others keep their customers in the dark or give subtle hints like how many products will have discounts. Choose your own method but make sure you get the word out before your competition beats you to it.
4. Spend your time wisely
Like mentioned above, some marketplaces offer fulfillment possibilities. Not only useful when you don't have your own storage space, but also to help you manage your time. By storing your products in a warehouse of big marketplaces, they'll send your orders while use their own shipping possibilities. You might miss out on last minute gift shoppers if you don't offer next day delivery. Now you can join in on the fast delivery service of big marketplaces while spending your own time on, for example, promoting your shop.
Hopefully these tips help you get started. More tips will come soon, so stay tuned.