Start your journey here
Have a look at our platform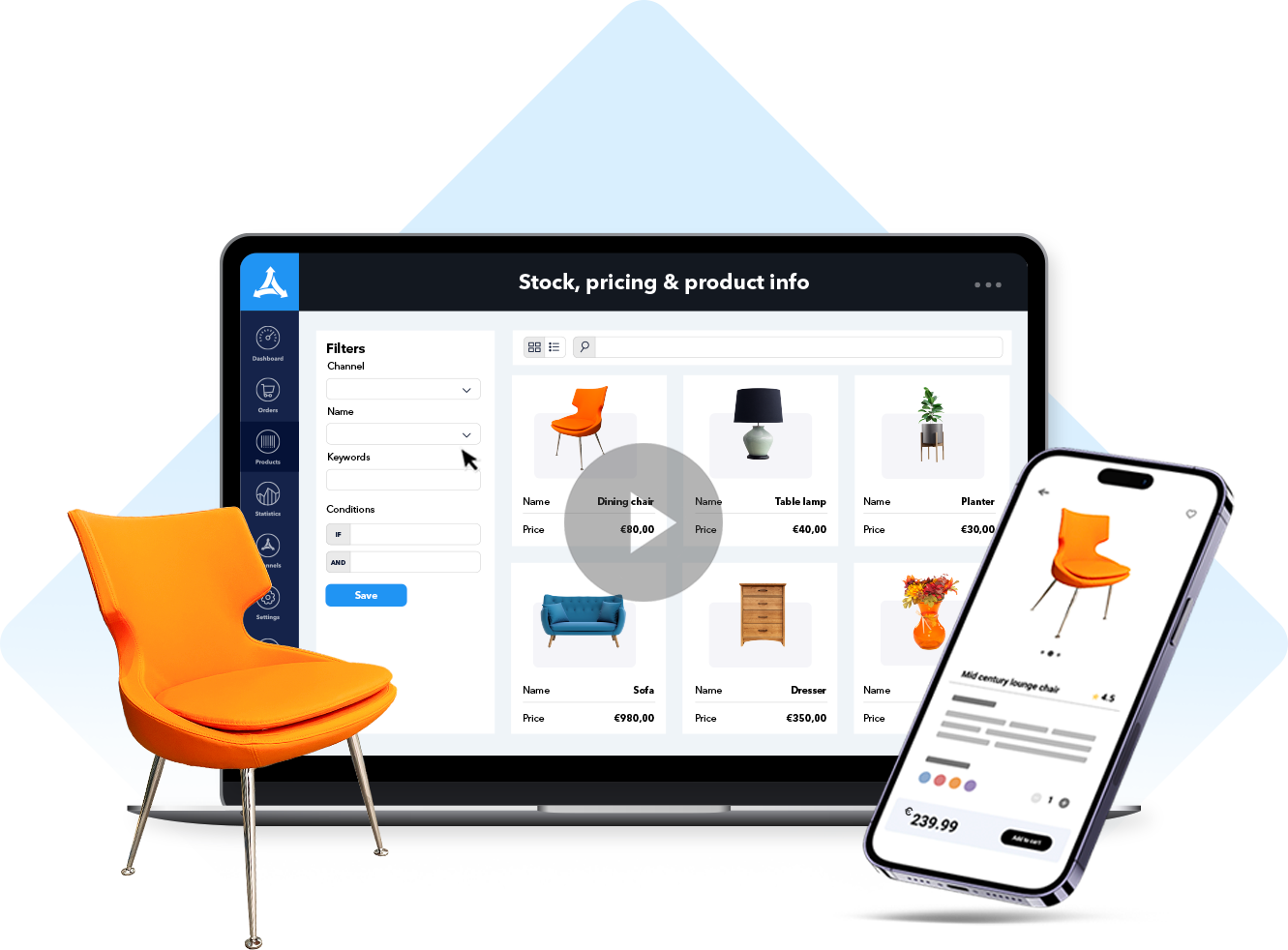 What to expect:
We'll talk you through our platform and show you how it works from start to finish. You'll learn how to:
Import and list products from your existing internal systems.

Automate stock management and order fulfillment.

Use smart rules to sell what you want, where you want, how you want.



Show me more in a personal demo
We need some input from you to select the best expert to give you the demo!


Please fill in the form and we will get back to you.