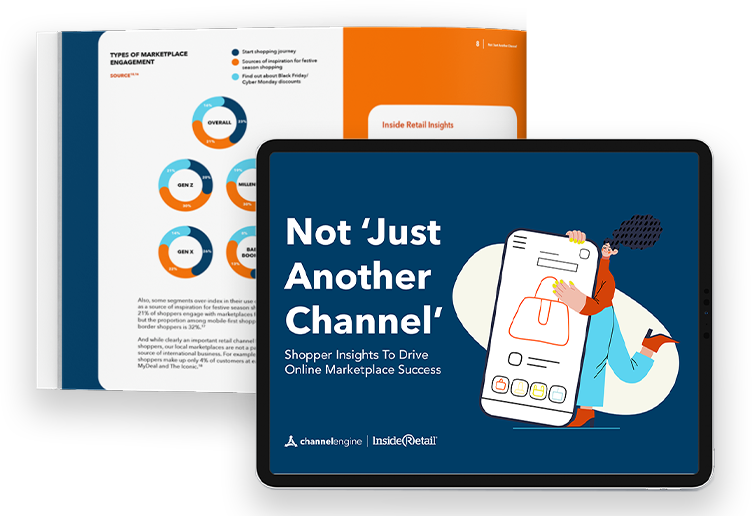 In 2021, 43% of Australians said they shopped 'a lot' on marketplaces. How can sellers turn this engagement into opportunities?

Our co-branded report combines Inside Retail's rigorous research with our marketplace expertise.
It offers a roadmap for any seller looking to grow their ecommerce presence in the A/NZ region.
The report focuses on 4 critical topics:
Understanding shopper engagement
The customer journey
Optimizing marketplace involvement
The continuing evolution of marketplaces
Shopper insights to drive online marketplace success in A/NZ
Download the free report to get detailed insights and learn how to drive more profitable sales.