14 September 2019
Why retailers are becoming marketplaces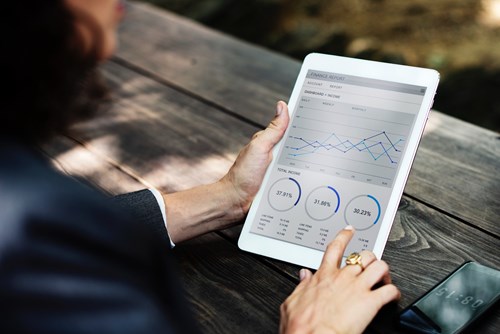 Online shopping: a term that sounds familiar to most of the consumers all over the world. Ordering products on different webshops is out of date – the reason is caused by the fast-growing marketplaces worldwide. Buying the most diverse brands on just one website often saves much time and is a perfect solution for the customer. The growth of the marketplace economy is set to double between 2019 and 2022. It is estimated that 12% of retailers have already launched their own marketplace, and a further 32% are planning to start one. What are the reasons that many retailers will become marketplaces in the future?
Increasing product range
Marketplaces sell more than just their private label products. Products from other brands add to the marketplace portfolio, significantly increasing the product range. This broader range of products increases sales and correspondingly, revenue. That is one of the reasons why marketplaces generate significant revenue. For example, the sale of third-party products accounts for 40% of the annual turnover on the marketplace Amazon. Moreover, two-thirds of the marketplaces generate more than $ 50 million annually and one-third even $ 100 million or more. These amounts are attractive to retailers and show why it is relevant for them to become marketplaces themselves.
Improving customer experience
By offering multiple brands and product categories as a marketplace, the customer experience is bound to improve. Retail customers want to have freedom of choice, competitive prices, and an excellent buying experience. Besides, they only have to search on one channel, instead of switching between websites. Besides convenience, the customer can count on excellent customer service, which ensures customer satisfaction. A healthy marketplace can have a strong relationship with the customer, and with improved customer experience, the chance of future purchases increases.
Decreasing stock risks
When selling products from third-party brands, the stock risk that regular retailers have is reduced. Usually, retailers have to purchase their products, keep them in stock, and ship them to customers. This purchase amount is based on estimates and predictions. By selling products from third-party brands, marketplaces do not have to hold or keep track of these stocks, because the third-parties do this themselves. As multiple sellers can offer a single item, the customer is also less likely to be disappointed by an out of stock item. Furthermore, marketplaces earn commissions on the sold products from other brands they sell on their marketplace. That ensures that as few costs as possible are incurred per product: the more sales and fewer expenses, the more profit for the marketplace.
The downside
With the increasing supply of marketplaces, more and more competition comes into play. As an active marketplace on the market, there are four significant challenges a marketplace has to focus on: competitive differentiation, customer retention, customer recruitment, and effective campaigns. Starting a new marketplace requires considerable knowledge, motivation, and time. It also carries inherent risks. For instance, endeavor to convince a brand why it should sell products in a new and unknown marketplace. Having a new marketplace does not always mean that it will become successful or profitable. Retailers have to make the right decisions.
In short
In conclusion, it is attractive for retailers to commence a new marketplace. There are many advantages. Initially, as a marketplace, a retailer can create a larger and more engaging product range with third-party products. These products often generate around 40% of the annual turnover. Secondly, the customer experience is going to improve by selling a larger product range from different brands on the website. Customers want to have enough choice and competitive prices.
Furthermore, the stock risk decreases because the third-parties are responsible for the supply and hold the stock. In contrast to these benefits, beginning a marketplace is difficult, and it brings high risks with it. It requires much knowledge, motivation, and time. Not sure about starting a marketplace? Another useful option is ChannelEngine. ChannelEngine assists clients with selling their products on existing global marketplaces; another profitable option for retailers!