22 November 2022
ChannelEngine partners with TikTok to drive social commerce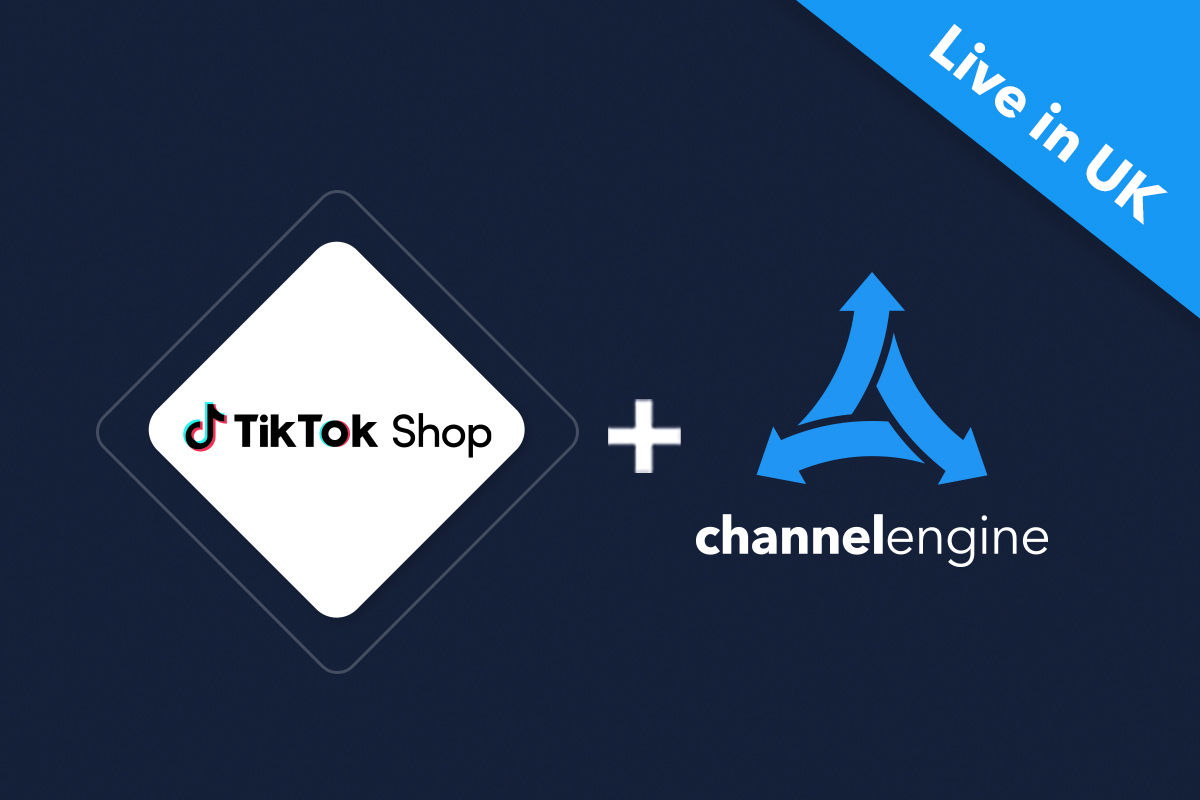 ChannelEngine now offers merchants in the UK a simplified way to sync their catalog and seamlessly build their presence, advertise, and drive sales directly through TikTok Shop.
Leiden, Netherlands, November 28th, 2022 – ChannelEngine, the leader in ecommerce marketplace integration, has partnered with TikTok, the leading destination for short-form mobile videos, connecting merchants to the TikTok Community.
The integration offers merchants a seamless e-commerce experience and a simplified way to sync their catalog, build their presence, advertise and drive sales directly on TikTok.
TikTok Shop is a new innovative shopping feature that enables merchants to showcase and sell directly through in-feed videos, LIVEs and the product showcase tab.
Social commerce and live shopping are predicted to reach $7.46 billion in the UK by 2023, and prosper to the tune of $13 billion in Southeast Asia. Among the shifting trends, TikTok is creating a new kind of shopping experience that combines creative, entertaining content with discovering and buying new products. Innovative sellers and marketers are showing up as part of the TikTok community and inspiring co-creation and engagement.
TikTok is always looking at ways to enhance their community's experience, and are excited to experiment with new commerce opportunities to support brands and enable their community to discover and engage with what they love. ChannelEngine's integration with TikTok will enable merchants to seamlessly build their presence on TikTok, ensuring purchases made via livestream showcases and product videos are accomplished with fully automated, end-to-end management flows, from the time an order is placed, through to final delivery.
In addition to the UK, early 2023 will see ChannelEngine launch its integration with TikTok Shop Southeast Asia, allowing merchants in Indonesia, Thailand, Vietnam, Malaysia, Philippines and Singapore to enjoy the full breadth of ChannelEngine's partnership with TikTok, helping brands seamlessly sell their products in this lucrative region.
Says ChannelEngine CEO and Founder Jorrit Steinz, "We are very proud to be one of the first integrators launching a connection with TikTok Shop. Our connection is now live in the UK and coming soon to SEA. We're thrilled to partner with TikTok and make it easier for merchants to grow their brands and drive sales on the platform."
A number of ChannelEngine partners based in the UK are set to begin testing the TikTok Shop experience, including British multinational consumer goods company Reckitt, which sells amongst its stable of major brands Dettol, Veet, Durex, Nurofen, Finish, Lysol, Harpic and Move Free.
"ChannelEngine has been our partner for three years, and has helped connect us and our other partners to vital online selling platforms," notes Reckitt eCom Lead for Data, Insights and Technology Patrick Poelgeest. "As for TikTok, we are extremely excited to work with them and begin selling with TikTok Shop in the UK via social and livestreams. Together with our partners and customers, Reckitt is dedicated to delivering a "WOW!" consumer experience. This means giving our customers the best possible shopping experience. TikTok offers us the possibility to further inform and educate consumers about our products via live streams and video feeds with creators they trust and love while creating the best one-stop shopping experience."
Like Reckitt, merchants on TikTok Shop have the opportunity to meaningfully connect with their customers. Leveraging a unique blend of organic videos, paid promotions, and creator partnerships allows merchants to tell their stories, get discovered and eventually drive purchases all within TikTok.
___
ChannelEngine's story began in 2013 when we saw an opportunity to connect ecommerce businesses with global marketplaces. Our 15+ years of experience helped us build the most complete marketplace integrator and now, almost 10 years later, we facilitate the sale of over 6 million products from 8,100 brands on 200+ sales channels.
ChannelEngine is headquartered in Leiden, the Netherlands, and has offices in Munich, Dubai, Singapore, Melbourne, New York, and Toronto. Our clients include Philips Domestic Appliances, Bugaboo, Hunkemöller, Brabantia, Bosch, JDE, and Reckitt.
For more information contact: dana.connor@channelengine.com