Sell more. Do more. Win more.
ChannelEngine vs Feedonomics
Helping you choose the right channel management software for your ecommerce business.

Check comparison
Overview

ChannelEngine and Feedonomics both offer a solid solution for ecommerce channel management. But there are important differences in how they function and what they excel at. This comparison will help you understand the difference between ChannelEngine and Feedonomics, so you can choose the right solution for your brand.
Marketplace integrations
What does ChannelEngine do?
ChannelEngine is a marketplace integrator. It helps businesses to sell products on multiple marketplaces and online retail channels. By linking your back-end systems, it functions as your ecommerce control center where you can manage and oversee your operations.
ChannelEngine manages integrations through APIs, ensuring the fastest connections and data flow both ways. This enables additional benefits like real-time order and inventory management across marketplaces.
ChannelEngine has hundreds of direct marketplace connections globally, enabling seamless international expansion. It also offers a unified dashboard to manage your multi-channel operations efficiently, including a wide range of capabilities to take control and maximize growth.

Summary:
Marketplace integrator
Intuitive platform UX
Complete control over your operations
API connections: fast and real-time data flows
Unified dashboard
Suite of capabilities designed to grow your multi-channel ecommerce
Feed management
What does Feedonomics do?
Feedonomics - as in the name - is a feed management tool. Primarily focused on optimizing product data feeds for various advertising channels and marketplaces. It's a managed service where updates are performed with the help of a dedicated "feed manager".

Feedonomics often lists products on marketplaces via FTP (File Transfer Protocol) without a direct integration with the marketplace. This may lead to delays in product updates, as manual transfers can also result in outdated or inconsistent listings.

Feedonomics specializes in optimizing product data feeds to meet marketplaces and advertising channels' requirements. They offer separate solutions for advertising, marketplaces, and data aggregation/normalization.

Summary:
Feed management tool
Managed service, supported by a "feed manager"
Often works through FTP connections
Specialized in product data feed optimization with related features
Additional solutions for advertising and data aggregation/normalization
Sales channels and global presence
Growing your business internationally
Product listings and mapping product data
Tools for pricing and promotion
Maximizing ROI and revenue
Optimizing processes and seller rating
Keep an overview and gain valuable insights
Managing and controlling operations
Optimizing towards operational excellence
Satisfied customers
What Expondo has to say about ChannelEngine
Why ChannelEngine is the right solution to grow your multi-channel ecommerce business

Feedonomics, as their name suggests, is a business built on product feeds. It focuses on product data and meeting content requirements of marketplaces.

It is suitable for companies seeking to improve the quality and compliance of their product data feeds for marketplaces and advertising channels rather than controlling, centralizing, and automating their entire multi-channel selling operations.

Enter ChannelEngine, the better fit for multi-channel selling. It provides a scalable platform that is designed to grow your ecommerce business, with access to over 700+ marketplaces and channels around the globe to help you sell in any region. The engine behind your automated listings, pricing optimization, order synchronization, and inventory management, which operates across channels and has the flexibility to integrate with multiple back-end systems.

This comprehensive approach eliminates the need for multiple solutions and platforms, providing a centralized hub for managing your ecommerce operations.
Switching from Feedonomics to ChannelEngine

Our dedicated customer success and onboarding teams are here to help you move your connections to ChannelEngine, without any disruption to your business. During the onboarding, our expert team also helps with optimizing your connection for maximum results and insights.
Feedonomics users usually switch when they have achieved the first success on marketplaces, and are looking for expansion possibilities. Both in new channels and in channel optimization.
Interested? contact a ChannelEngine marketplace expert through the form below to discuss your unique options.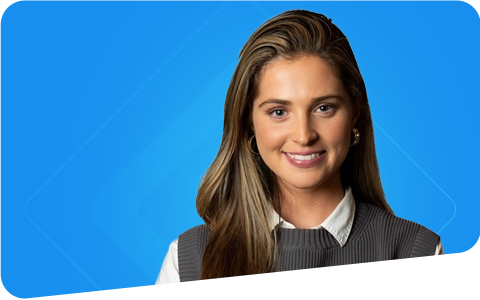 So what are you waiting for?
We'll talk you through our platform and show you how it works from start to finish. You'll learn how to:
Import and list products from your existing internal systems.

Automate stock management and order fulfillment.

Use smart rules to sell what you want, where you want, how you want.